Iran Hotels
Villa
Jungle Villa | three-bedrooms Villa in Arbe kale | VR110
Arbe kale, Ramsar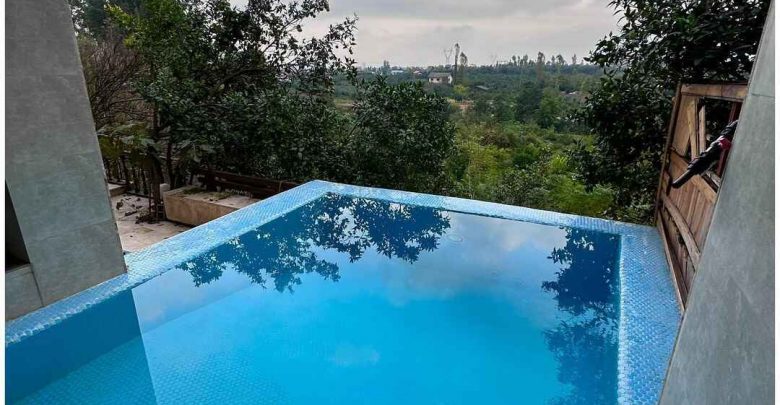 •The pictures of Jungle villa in Arbe kale: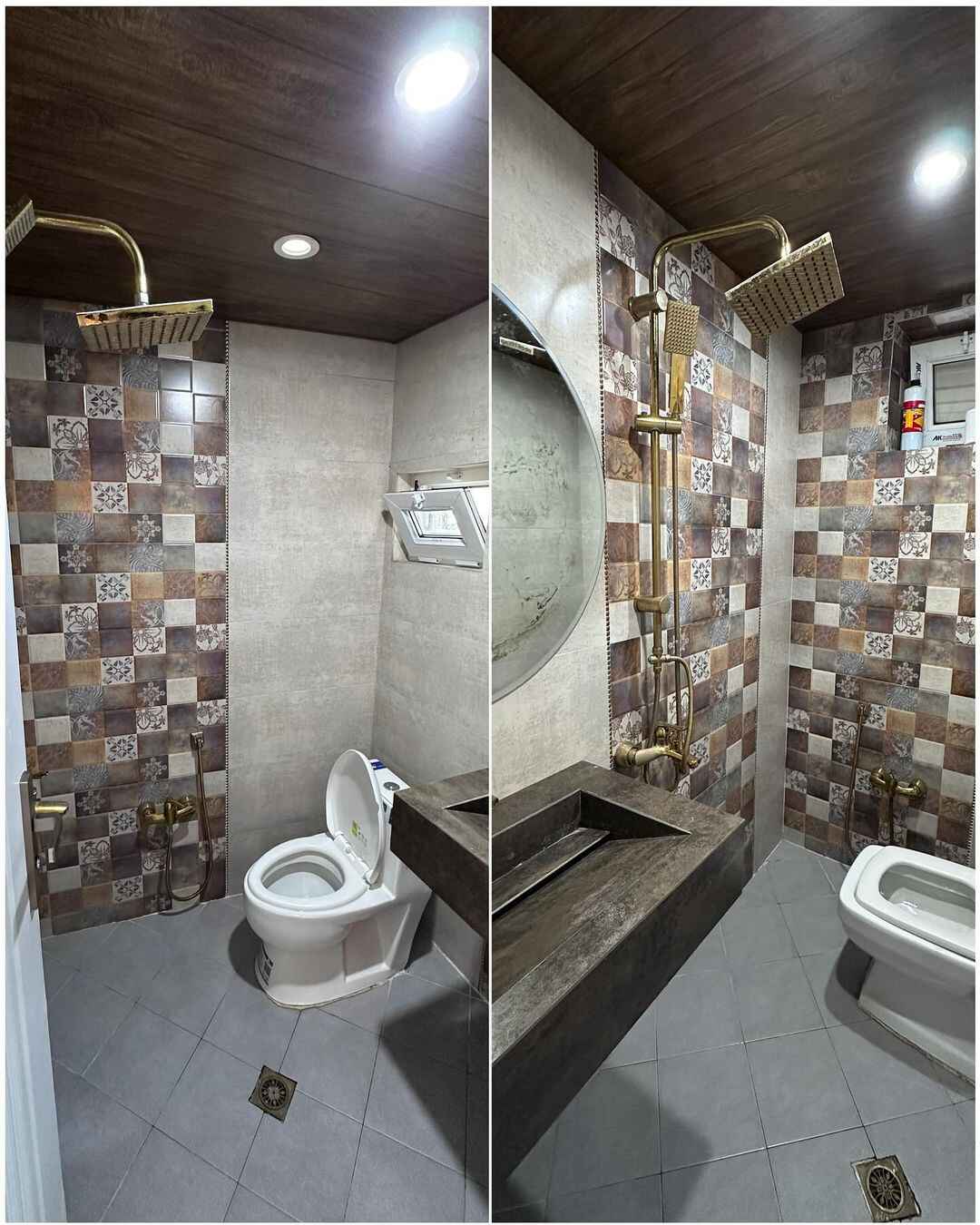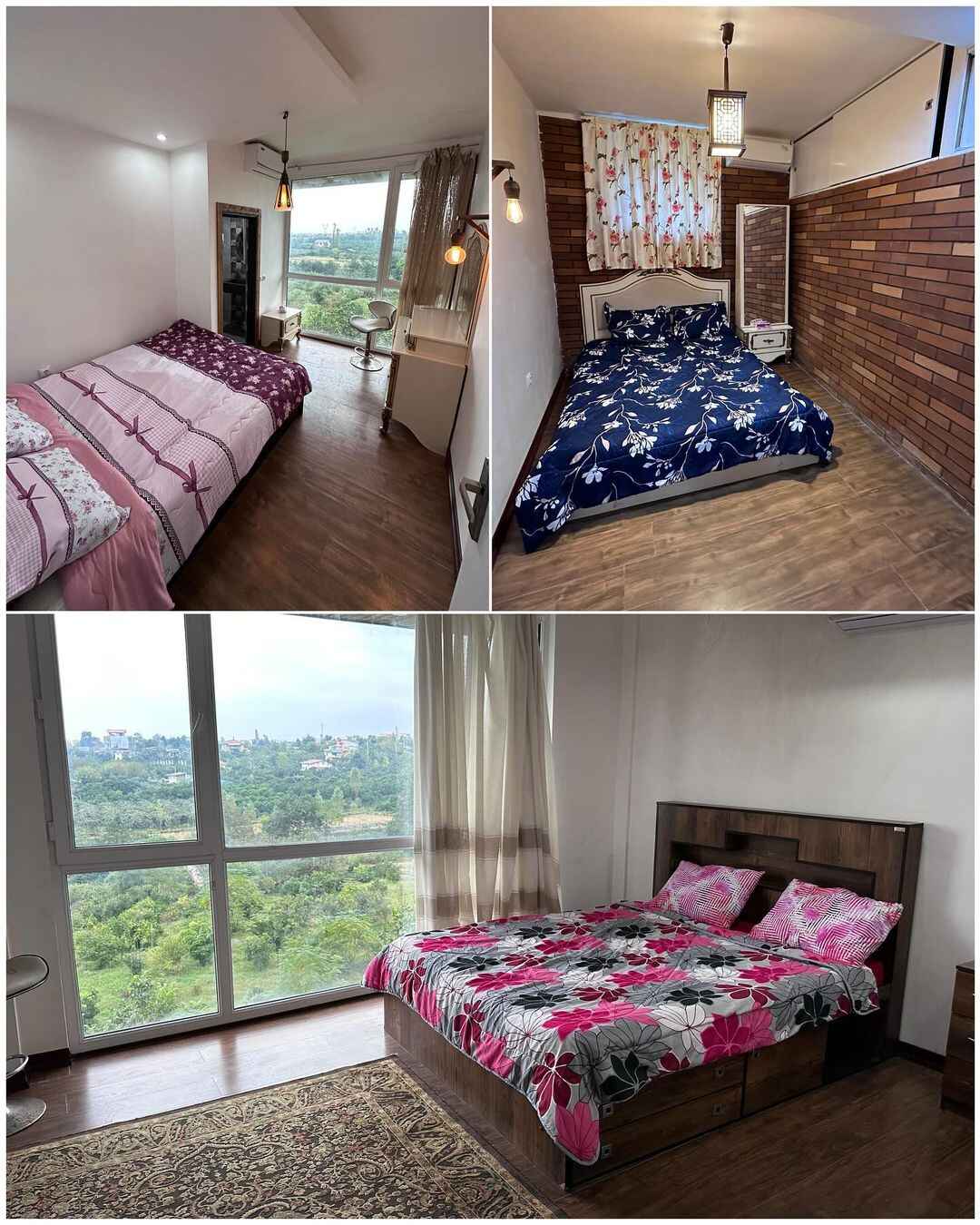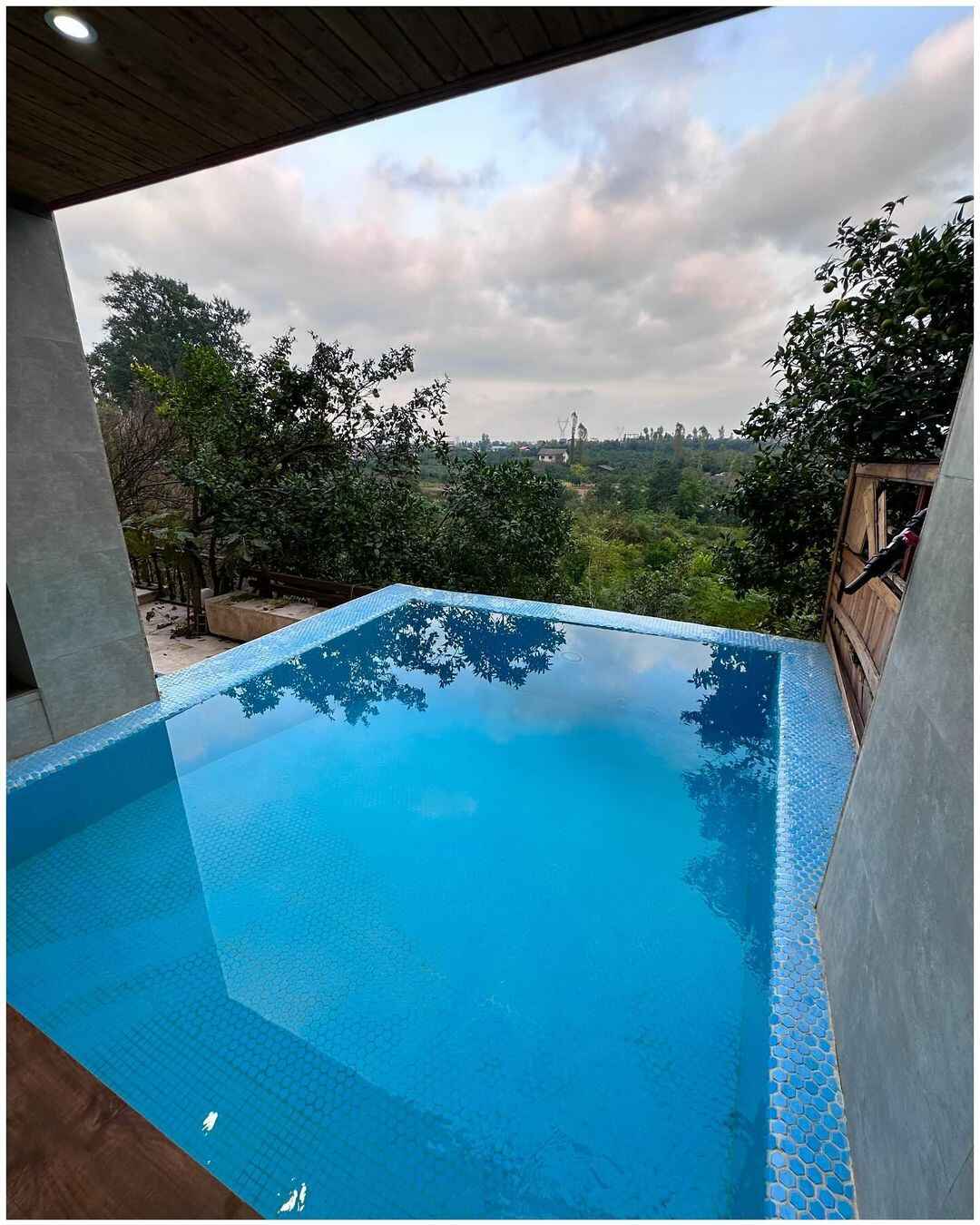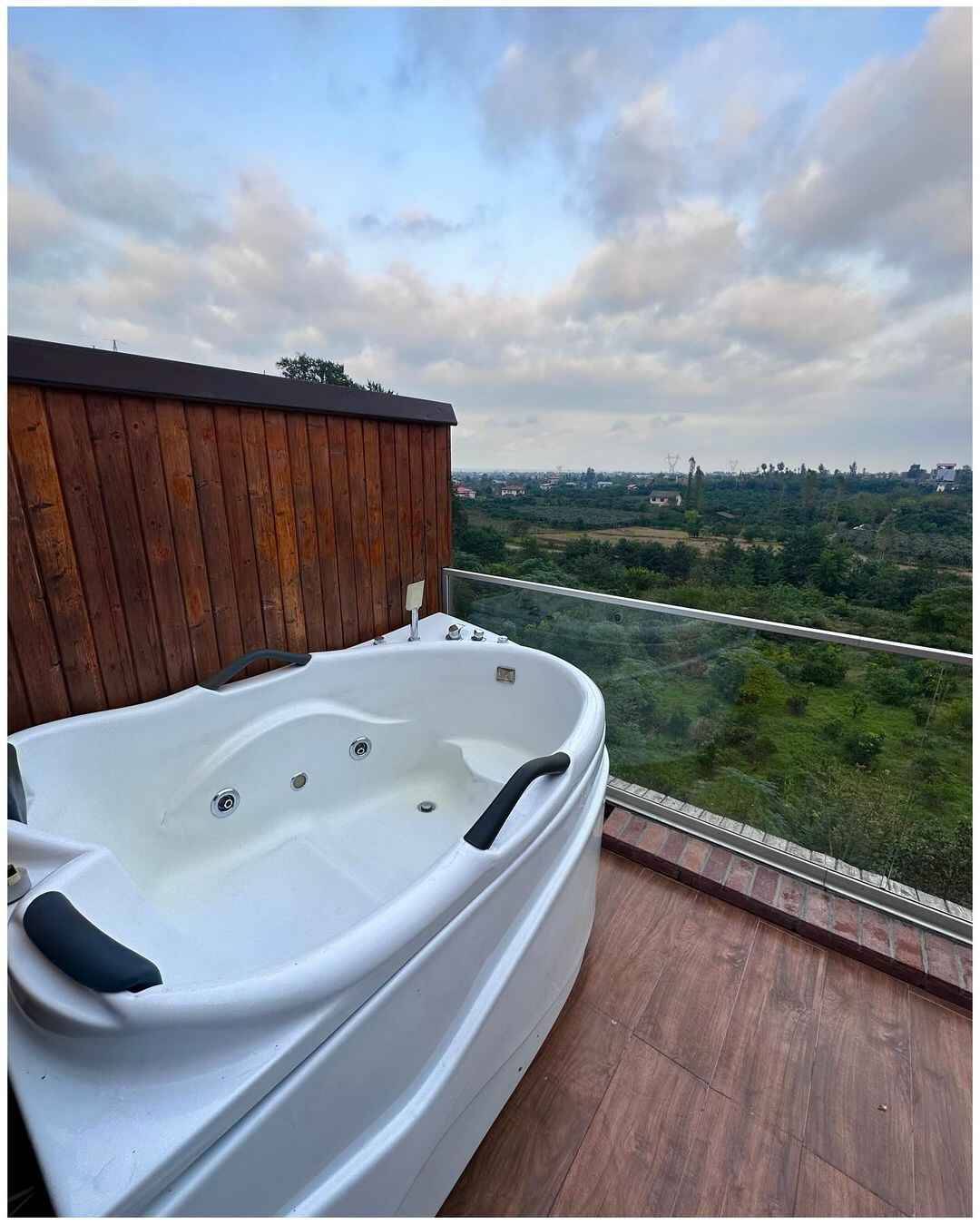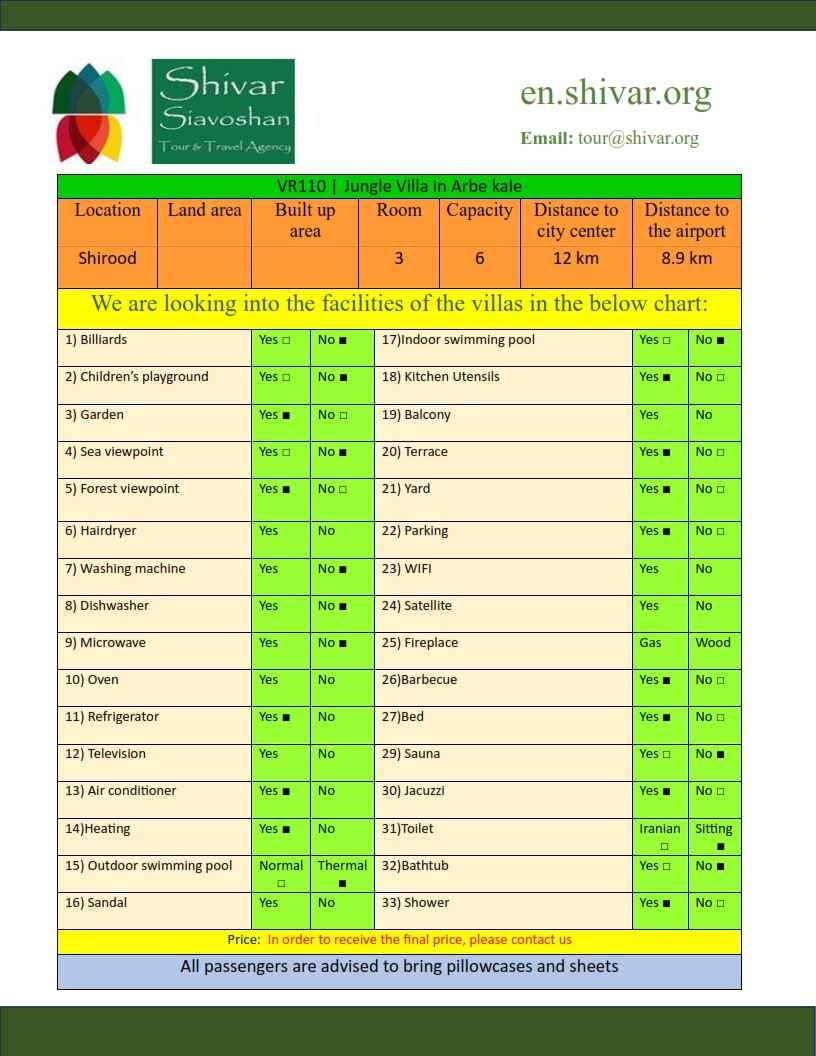 ---
• CONTACT US:
Email: tour@shivar.org
Phone/WhatsApp: +982191014574 / +989335144240 /+989192120524
---
1) Jungle Villa in Arbe kale| pictures+ location+ facilities
In this paragraph, we are looking into the details of Jungle villa in Arbe kale. The first and most importantly, this villa is located in the green lands of north of Iran. Therefore, you are able to cheer out in the fresh air and beautiful nature. Secondly, the facilities of this villa are almost complete. Hence, you have to consider this point that Jungle villa is noticeable because of its viewpoint and area, not because of its facilities. Thirdly, this villa offers you many entertainment facilities that can make you satisfied. In general, if you are looking for a villa which viewpoint is remained you amazed and shocked, this place will suit you in any case.
---
2) The location of Traditional villa in Ramsar:
The location of this place is really wonderful and amazing. you can enjoy your accommodation by watching beautiful and green landscapes of the forest. Also, the fresh air will make a very enjoyable holiday. Likewise, you are almost near the city center and Ramsar airport. As a result, you can access to the city just by 28 minutes driving.
---
3)The facilities of villa in Arbe kale: 
If we want to mention the facilities of this property, we can start with outdoor thermal swimming pool, jacuzzi, parking and barbecue. In addition, the heating and cooling facilities are existed too. To clarify, the radiator and air conditioner will make the environment pleasant.
---
• If you are interested to check other properties:
101)  Wooden villa in Javaher deh ,The North of Iran 
102)  Soltani Mansion | a four-bedroom villa in Ramsar
103) Modern villa | a two-bedrooms villa in Ramsar
104) Forest Villa | Travel Economically to Ramsar
105) Lovers Villa | one_bedroom villa in the North of Iran
106) Villa in Ramsar | Three-bedrooms villa with many facilities
107) Duplex Villa | a two-bedrooms villa in Shirood 
108) Swiss Villa | a two_bedroom villa in Shirood 
109) Traditional Villa | Two-bedroom villa in Arbe kale
---
4) the location of Arbe kale:
---