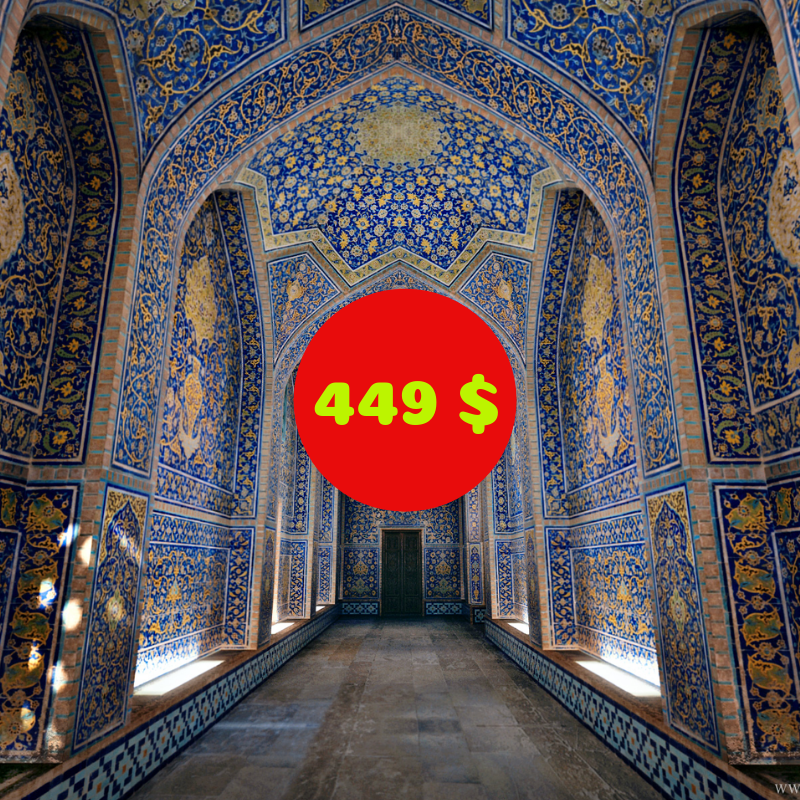 Tehran-Kish-Shiraz-Isfahan-Kashan tour package 
---
this package is one your options to visit our cultural cities like : Shiraz , Isfahan , Kashan and still enjoy lots of water sports activities in Kish!
Tehran is going to be your first city to explore on this package and Since Tehran is not as old as other major tourist destinations in Iran, most of its historical places belong to Qajar and Pahlavi era at most. Tehran's attractions are mostly historical buildings, modern buildings, parks and entertainment centers, recreational activities and sports in the mountainous north and museums.
The next city would be our great Shiraz. It should be said that Shiraz is one of the most beautiful cities of Iran that many titles are assigned to it, for example "city of lovers" and it is due to the matter that Shiraz is the hometown of great poets like Hafez and Saadi. The city also has many historical and natural attractions that you will become interested in them. People of Shiraz are really warmhearted. Traveling to Shiraz can be one of your most memorable trips.
Kashan is one of the most important cities of Isfahan city. With a 7000 year history, this city is considered as one of the most important archeological centers. Most of the historians and travelers that have visited this city have named the gateway of global civilization.
---
Shivar Siavoshan Tour and Travel Agency Guaranteed lowest price !! For more information contact us on whatsapp: +989335144240
---
Kashan has 1700 identified historical monuments and 313 nationally registered ones. Tourist attractions of the Isfahan province have caused many tourists to visit the historical monuments, sights and handicrafts of Kashan. Kashan is sister with the cities of Umea in Sweden, Kazanlak in Bulgaria and Sabzevar in Iran.
now its time for some water sports! Kish is an island in southeast of Iran in the coast of Persian Gulf, a place where attracts lots of Iranian and foreign tourists. Many people travel there for shopping because it's a free trade zone and has several modern shopping centers. But another reason for going to Kish is its history. From very ancient times, this island was an important city and port and it embraces many historical attractions too. You could also spend peaceful moments in the beaches of azure waters and as well enjoy doing adventurous activities such as diving, surfing, jet ski and other water sports.
Shivar on Instagram: Click Here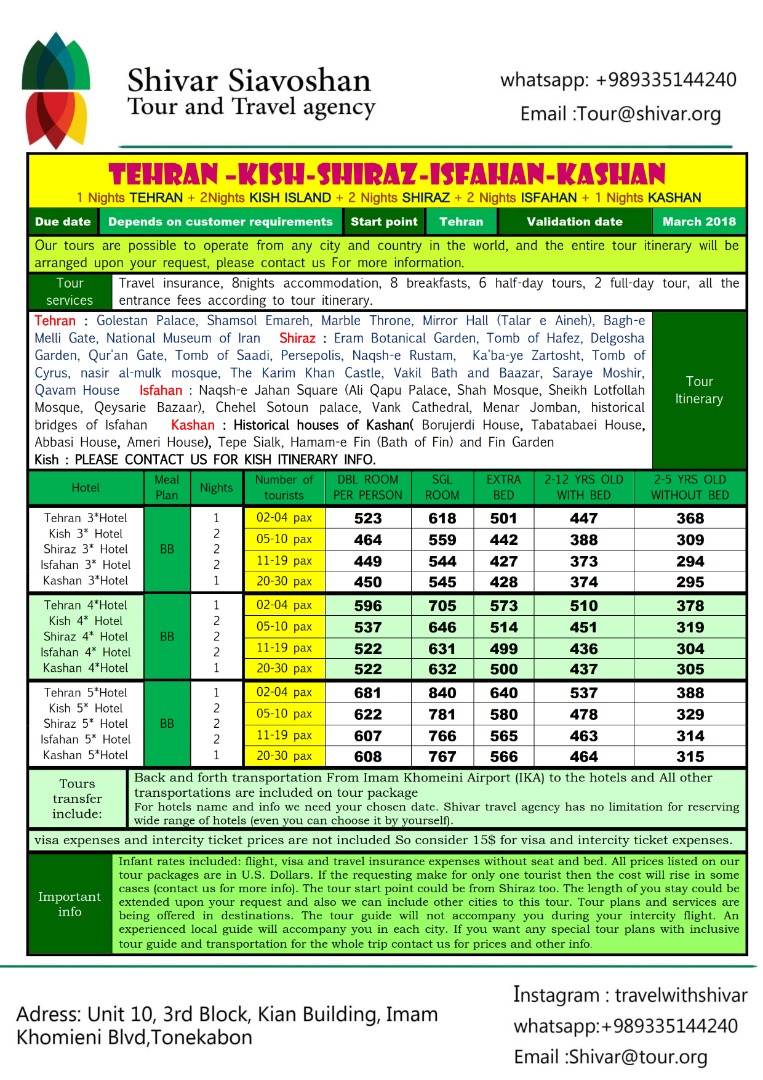 Shivar on Instagram: Click Here