Toranj Marine Hotel Kish 5*
---
Toranj Marine Hotel Kish 5* is located in the northwest of the Island (Persian Gulf, Iran). If you need some place nice ,calm and peaceful, than choose this one without a doubt. The unique and special geographical location of this hotel offers scenery with extraordinary beauty, including sunset and sunrise, perfect view of the sea, coral, waves, beach, green spaces, etc.
Toranj Marine Hotel Kish 5* water villas
Toranj Marine Hotel Kish 5* water villas are linked via a wooden jetty and designed in the form of Paisley, an Iranian national symbol. The water villas have a dedicated private balcony and include 100 suites of 40 classic suites, 60 royal suites, and 120 Imperial suites with the capacity of 2, 4 and 6 persons, respectively. Through a glass floor, each suite has a direct seafloor view.
Considering the uniqueness of water villa's construction, specific care is paid to the preservation of marine ecosystem and natural beauty. The design and construction philosophy of the hotel have been based on minimal damage to the ecosystem and environmental friendliness. Toranj Marine Hotel Kish 5* is going to makes your trip unforgettable!
---
Shivar Siavoshan Tour and Travel Agency Guaranteed lowest price !! For more information contact us on whatsapp: +989335144240
 Follow us on Instagram : click here
---
Toranj Marine Hotel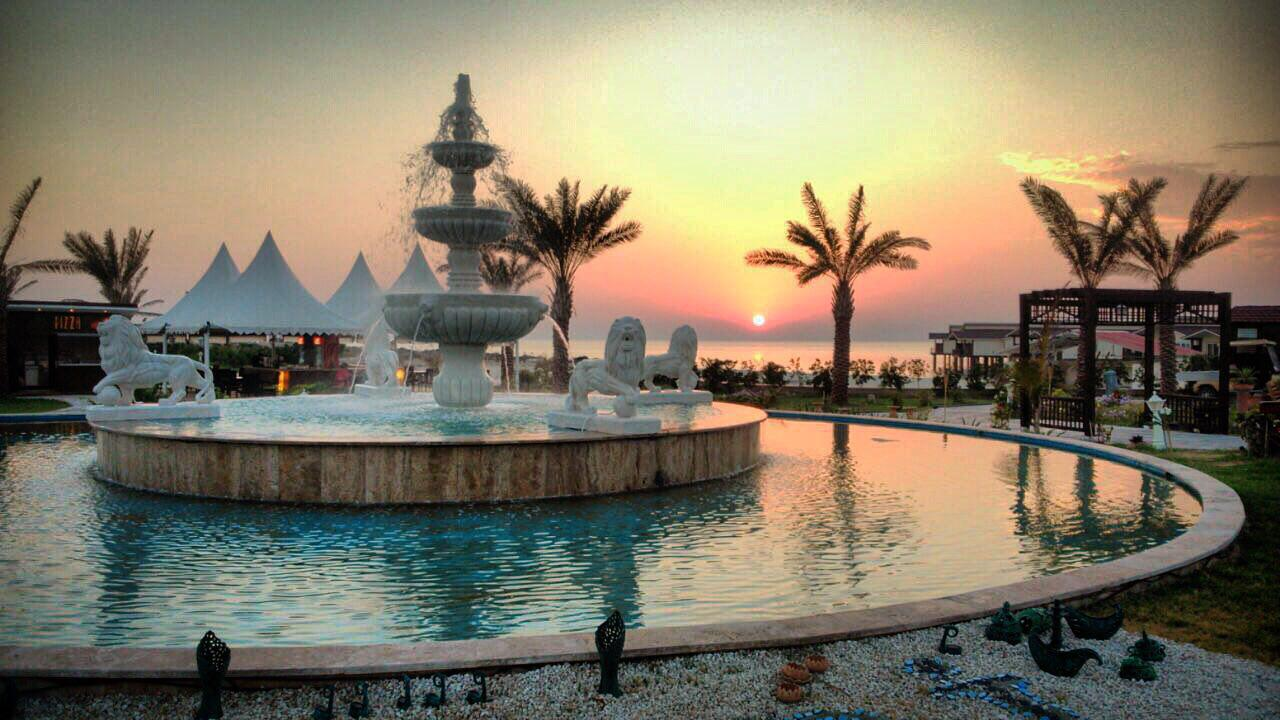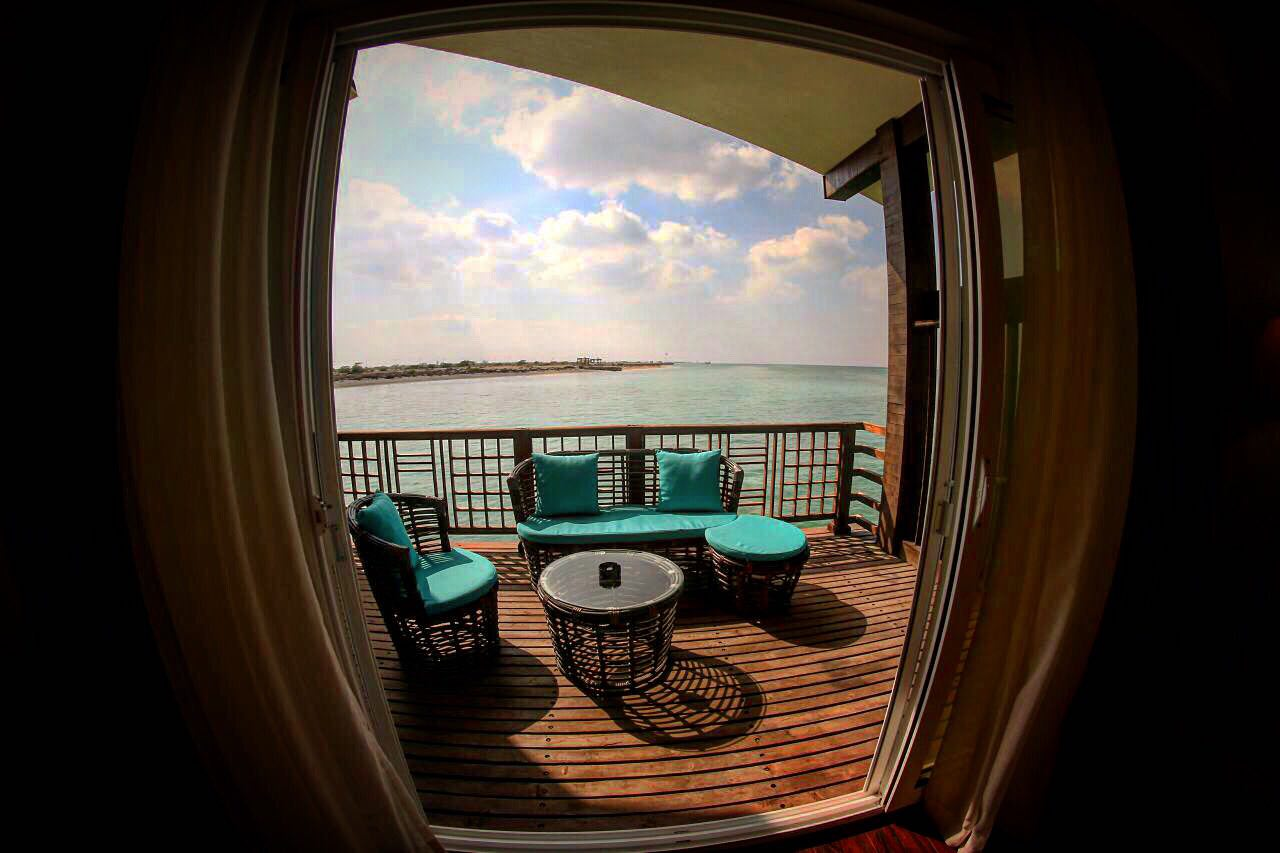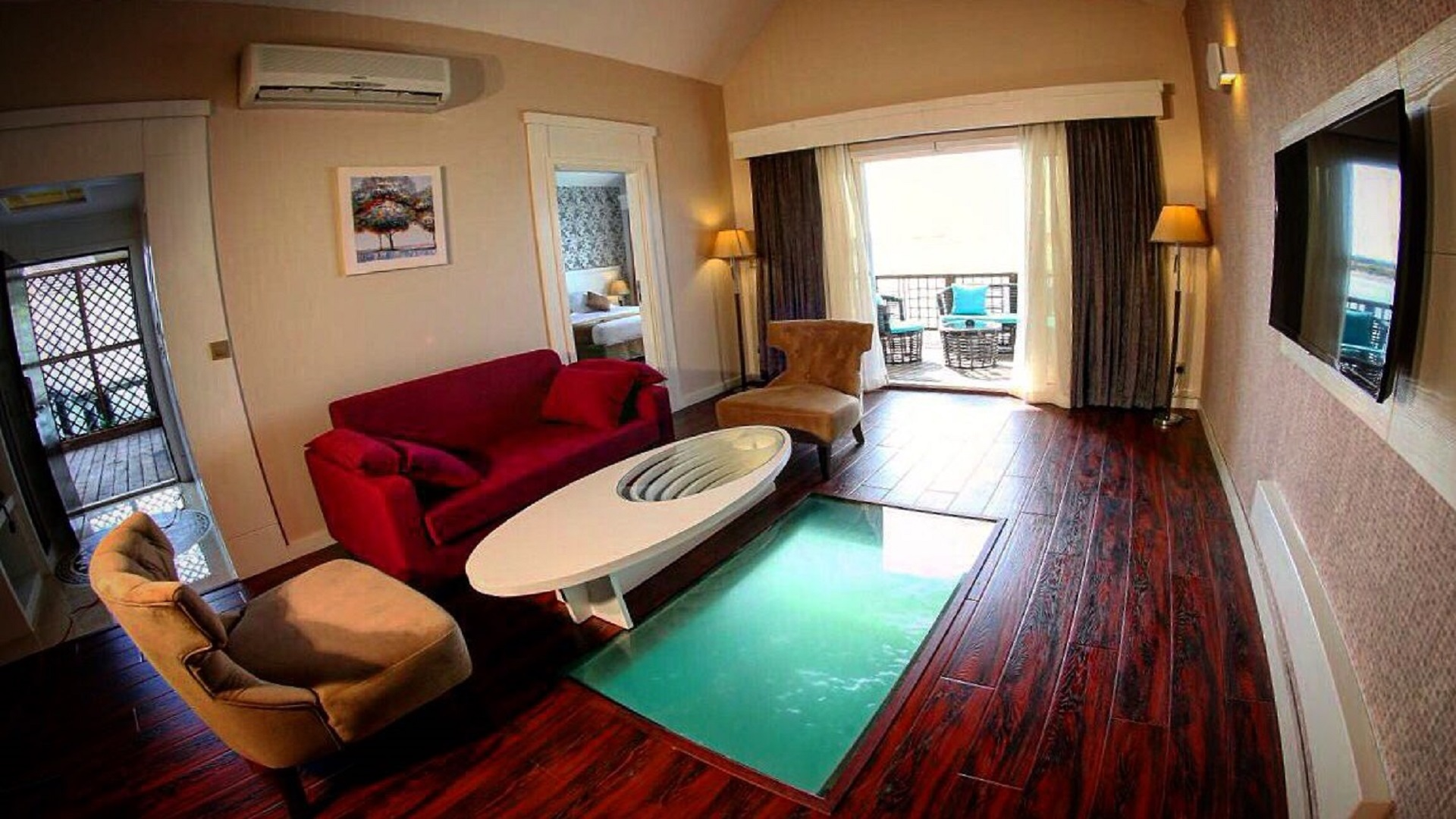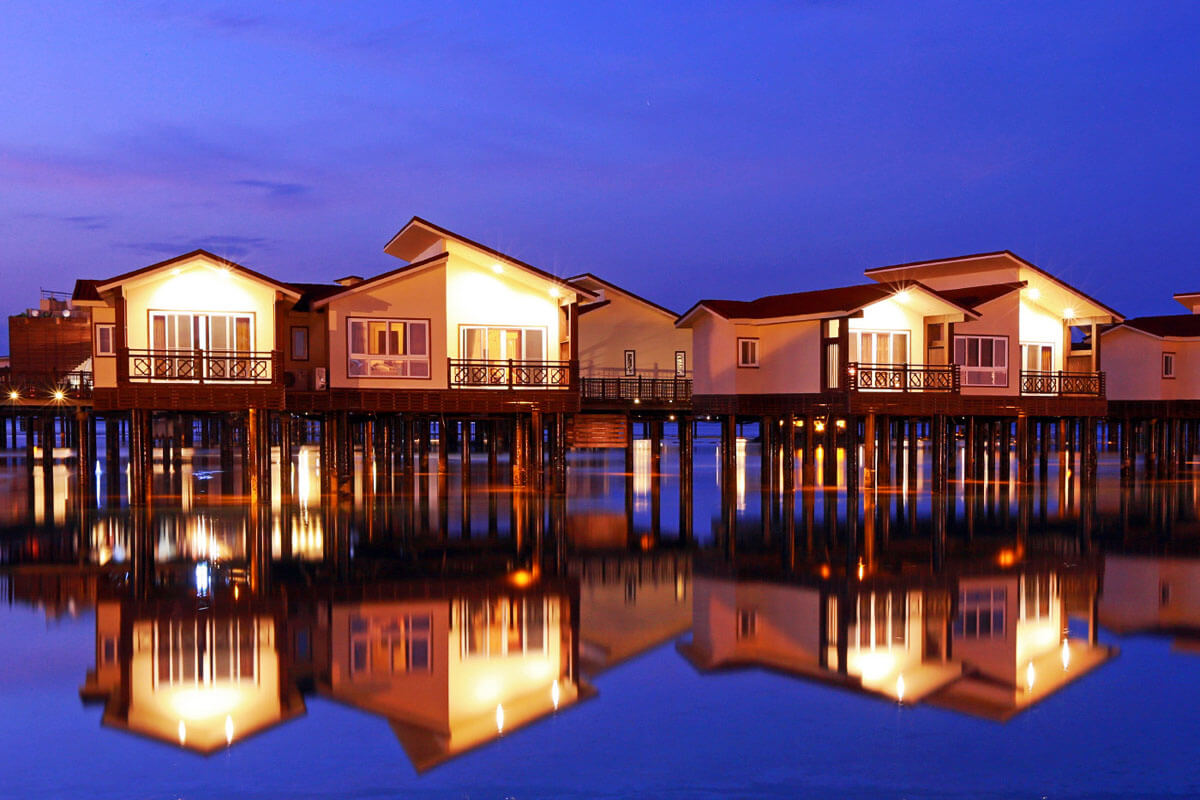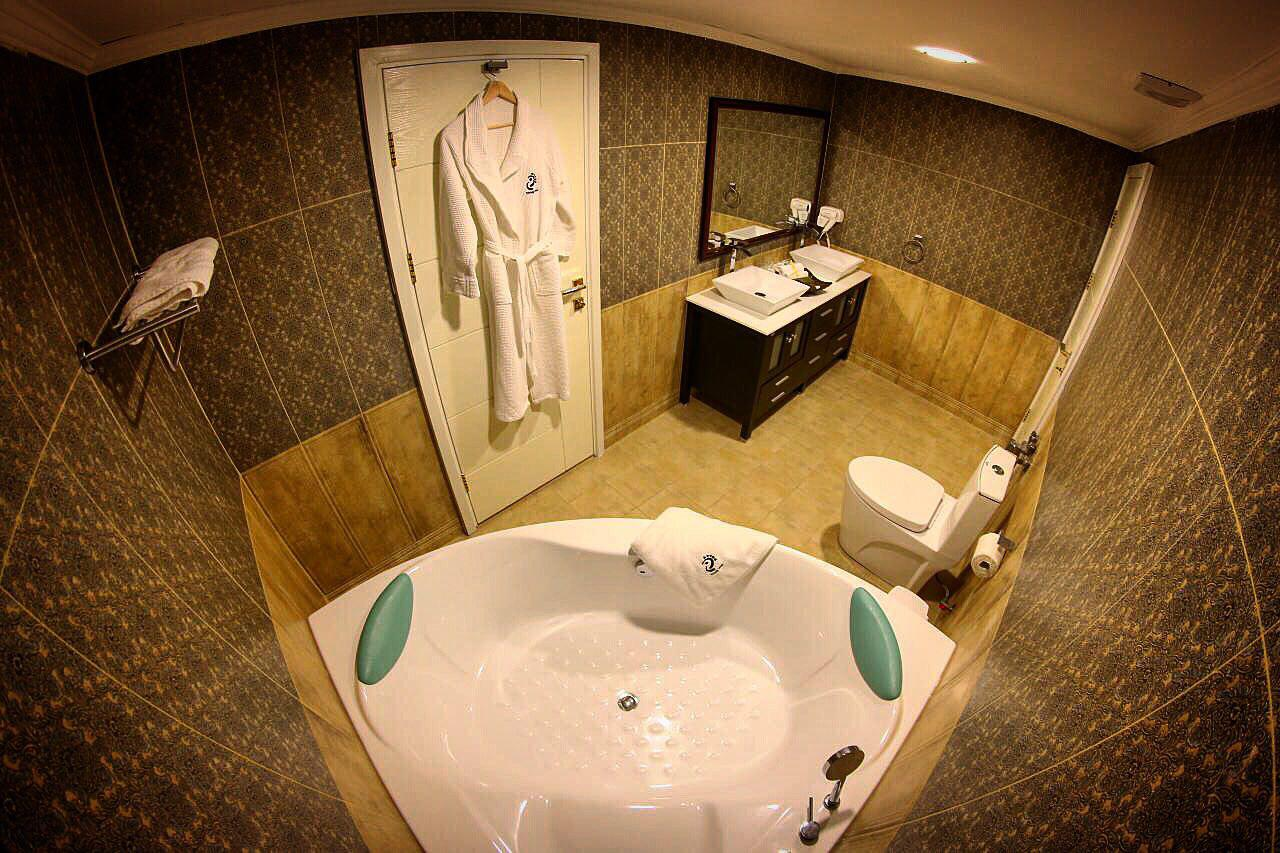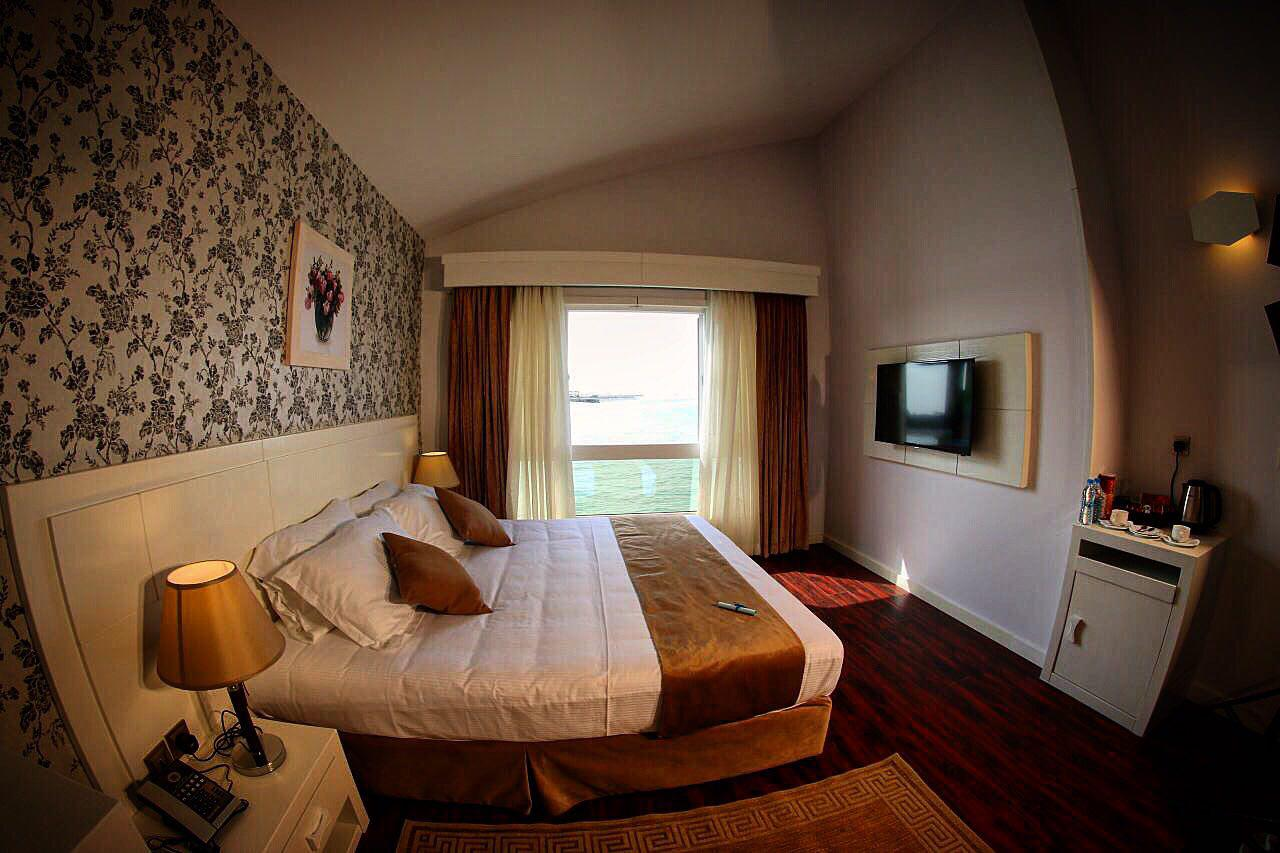 Follow us on Instagram : click here
---
Shivar Siavoshan Tour and Travel Agency Guaranteed lowest price !! For more information contact us on whatsapp: +989335144240
---