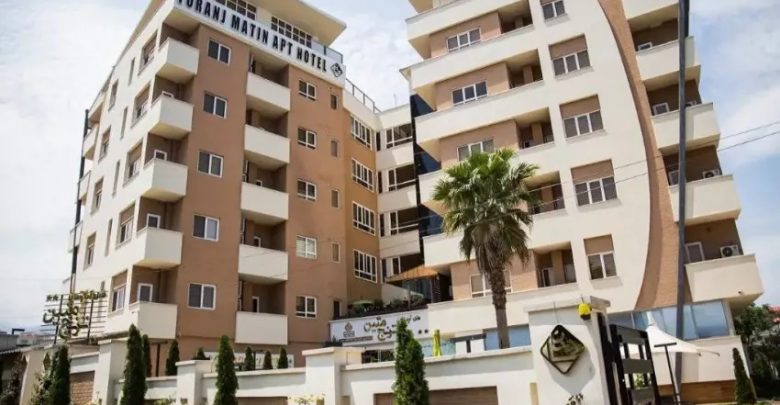 Toranj Matin Ramsar Hotel
Toranj Matin first class apartment hotel started its activity in 2016. This hotel is one of the most luxurious apartment hotels with hotel standards.
This hotel is a complex with two 5-story blocks, which are connected by a corridor. The advantages of this complex include easy access to the beautiful Caspian Sea, access to the University of Medical Sciences, amusement park shopping centers and cable cars. The trained and experienced staff of this hotel are trying to leave good memories in the mind of you dear guests.
Cost
***If you plan to travel in a group and with a large number. depending on the number of people, a special discount will be considered in your cost. for more information, you can call the listed numbers or send a message on WhatsApp, we will respond to you as soon as possible.***
for more info and booking, you can cantact us via:
Email: tour@shivar.org
Instagram: shivar_tours
Phone/WhatsApp: +982191014574 / +989335144240.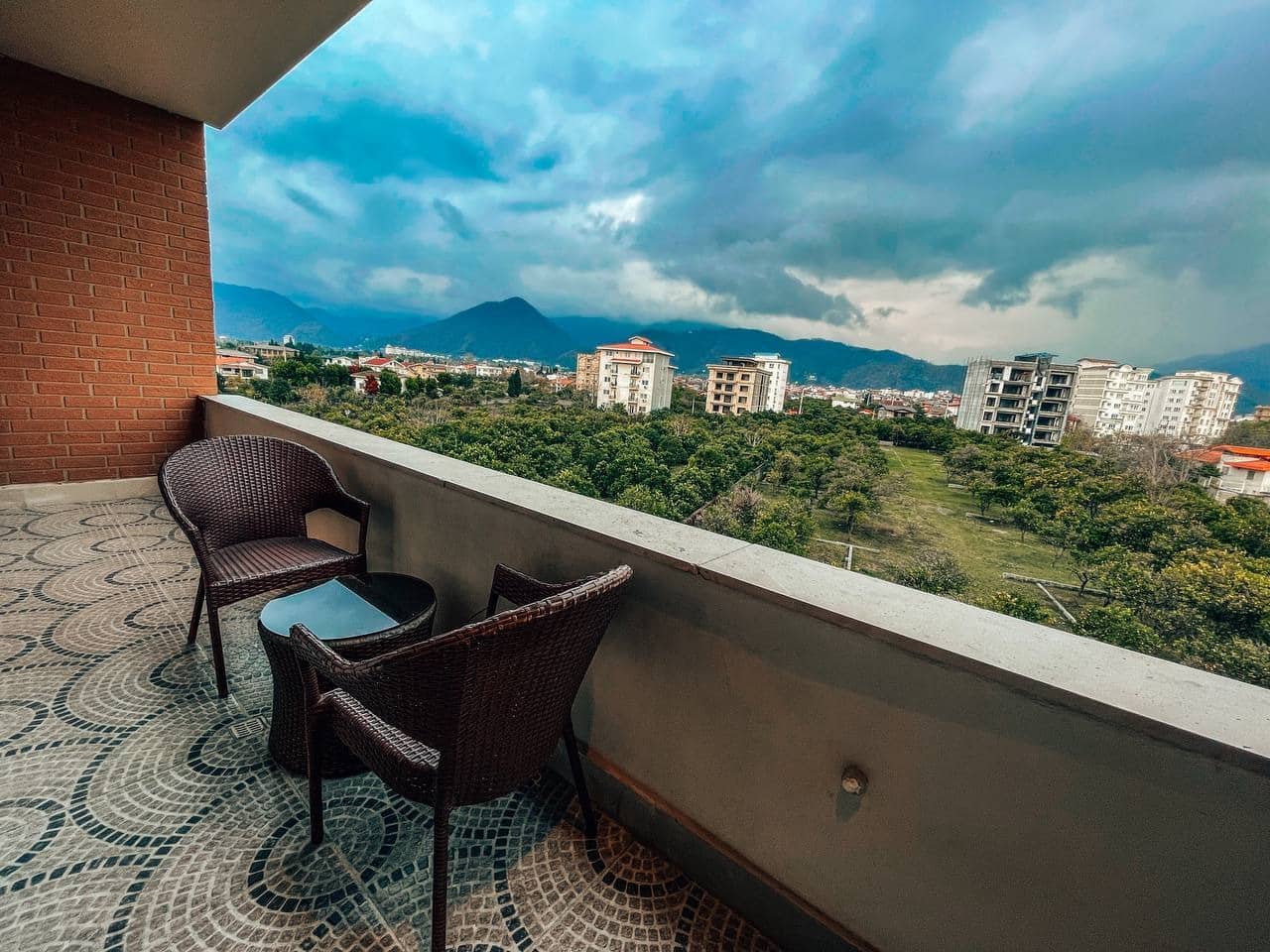 Important points of Toranj Matin Ramsar Apartment Hotel
Noteworthy: TOP VIP units have a billiard table, as well as presidential units have a private gym, outdoor kitchen and barbecue fireplace, and also have a swing in the roof garden.
The facilities of the rooms in Toranj Matin Apartment Hotel
Refrigerator

drawer

the balcony

Furniture

lampshade

Tea Maker

clothes hanger

closet

room service

Free water

Phone in the room

Possibility of cooking

Internet in the room

TV in the room

Safe deposit box inside the room

Fire extinguishing system in the room

Air conditioning system in the room

The possibility of charging electronic devices

Toilet in the room

Iranian toilet in the room
Bathroom

Slippers

Television

Cosmetics

Heating and cooling system

Facilities and services of Toranj Matin Hotel

fax

lobby

Jacuzzi

photocopy

printer

Game net

Elevator

Prayer room

Coffee Shop

green space

Luggage room

Safe box

Billiard hall

24 hour reception

Shoe wax machine

Fire extinguisher

Wake up service

Fire Alarm System

Roundtrip transfer

massage

Parking

Phone in the lobby

Internet in the lobby

TV in the lobby

laundry

Air conditioning system

Mini bar for a fee

Services for the disabled

Toilet in the lobby

Iranian sanitary service in the lobby

Separate toilets on the floors

Toranj Matin Ramsar Hotel

Toranj Matin Ramsar Hotel

Toranj Matin Ramsar Hotel