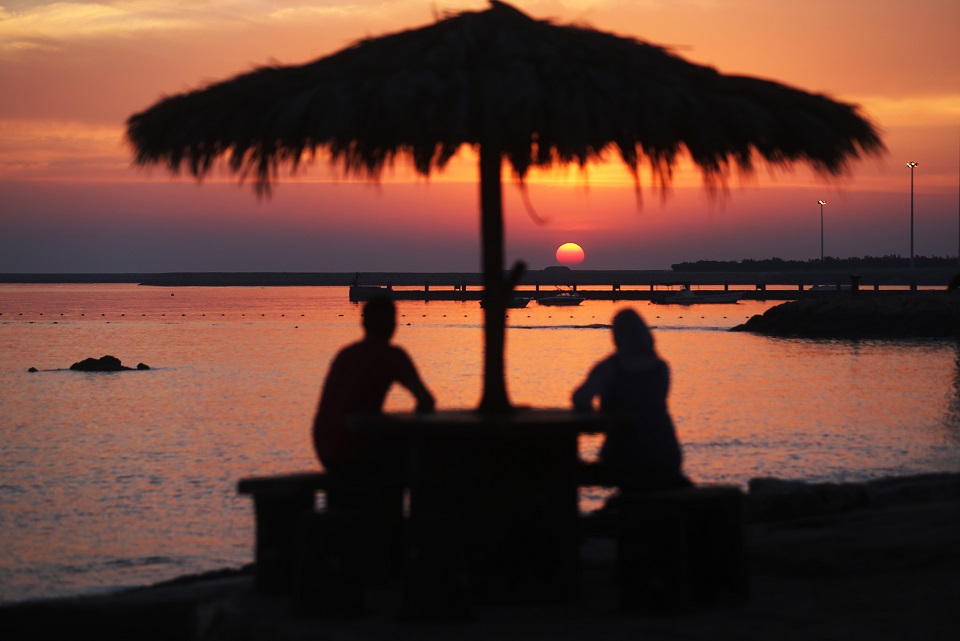 Kish Island travel guide
Kish Island :
Kish Island  is a beautiful island and touristic resort located on the north east of the Persian Gulf (Khalij-e Fars) about 17 km (10.2 miles) from the southern offshore of the mainland Iran. Kish is a free trade zone.
Understand
Kish Island, often called the Pearl of the Persian Gulf has an area of 90 square km (36 sq. miles). It is known for being a beautiful resort in the Middle East and the Persian Gulf. Kish Island has relaxed laws in comparison to the rest of Iran. Like mainland Iran, the people of Kish are friendly and hospitable.
Kish Tourist Affairs Office: +98 764 4424423
Get In
No entry visa is required for Kish. Foreign nationals need no entry visa at the authorised arrival and departure points in Kish Island. At Kish International Airport, the officials will take your photograph, fingerprints, and stamp your passport, allowing you to stay up to 14 days on the Island. If you are western, you may be asked about the purpose of your visit. Make sure you bring all verification paperwork including hotel reservations with phone numbers, etc.
Upon arrival at Kish Airport, all female passengers will be immediately escorted to a room and requested to wear headscarves and appropriate clothing. The clothing is available at the Airport, and passengers are expected to return them when leaving Kish. The staff in general are polite, but speak little English. So learn at least some Persian phrases.
By plane
At present, there are a number of international airlines flying to Kish International Airport (IATA: KIH) [2]. The most popular airline with the most regular domestic and international flights in Kish is "Kish Air" [3]. Kish Air has international flights to Abu Dhabi and Dubai. Kish Air also offers domestic flights to Iran's main cities, including Tehran, Isfahan, Shiraz and Mashhad.
Kish Airport: 4422100, 4422460
Kish Air: 4423517, 4422030
Airport Passport Office: 422640
Women who do not have appropriate Muslim dress (head scarves, long smocks or dresses) will be provided with those free of charge upon arrival prior to passing through customs and immigration. These complimentary loaners should be returned upon leaving.
By car
Driving by car is an easy and smart option. Currently, there is only one route to Kish Island. If you are driving from Tehran, take care on the road and be alert of the highways and the pedestrians.
By bus
There are private buses that will take you from Tehran and other main cities to Kish Island, but this is not the safest way of travelling in Iran. Private buses in Iran are inexpensive compared to other countries in the Middle East.
By boat
There are boats that will take you from the port cities of Bandar-e Abbas, Bushehr, and Chahbahar. However, as of June 2009, this has reportedly been suspended.
Get around
If you are energetic, walking is your best option. However, like the rest of Iran, there are plenty of taxis – but without meters. It is advisable to agree the fare in advance, and to make sure that the driver understands where you want to go. The majority of taxis on the island are Toyota Camrys and are fully air-conditioned. The normal fares are usually $2 USD to $5 USD depending upon the distance (which is never too long as the island is rather small).
Be careful to count your change as some taxi drivers will take advantage of tourists by attempting to short-change you.
Harireh Taxi Service +98 764 – 4451700
Paeeze Taxi Service +98 764 – 4451670
Toosan Taxi Service +98 764 – 4422400
Dalahoo Taxi Service +98 764 – 4451577
See
Popular tourist attractions
Kish Dolphin & Crocodile Park: The Dolphin Park is the unique ocean atrium in the Middle East, and visitors can enjoy spectacular dolphin and other sea mammal shows in a family-oriented atmosphere. The entrance fee for visitors is $46 USD.
The Green Tree Park: The Park with the oldest trees on the island. Entry is free for all.
Mysteries of the World Zoo: A small zoo with exotic animals on display. The entrance fee is $5 USD.
Greek Ship: The historic and famous old ship resting on one of the shores of Kish Island. It has become a major tourist attraction in recent years. Entry is free. It is a beautiful scenic area, and you can bring food for a picnic and sit in a shaded area.
Giant Bird Sculpture: you can climb up inside of it!
Underground Town of Cariz:Is more than 2,500 years old, and currently it has been converted into an underground town at a depth of 16 metres below the surface, with an area of more than 10,000 square metres. The entrance fee is $5 USD.
The Ancient Town of Harireh:The ruins display mortar masses and stone – made buildings in an area of some 3 by 1 kilometre long. The structures have been built of sand stones with some plaster layers on the walls. Some of the structures that they once ounce used to contain many floors. Harireh town is estimated to be 800 years old. It is also beleive the town was most likely been destroyed by a powerful earthquake. Entry is free for all.
Marjon Beach Park:Entry is free for all.
Do
The beaches
Snorkeling on the beaches of Kish Island is said to be amongst the best in the world, while the scuba-diving offers an even more spectacular insight of life beneath the waters. A variety of other water sports are also available: jet-skiing, sailing, fishing, parasailing, reef walking, coral viewing, boating and water-skiing are just a few of the popular ways to spend the time and enjoy yourself during your visit to the Island. A variety of other water sports are also available. The Kish coastline is one of the least dangerous coasts in the world. Kish has gorgeous white sandy beaches for relaxing walks.
Women-only beaches are available for the female tourists to the Island. Women do not have access to most beaches, or to the prime snorkeling areas. There used to be an "international beach" where male and female foreign tourists could swim together, but it has been closed by the government!.
Contrary to the above information regarding the Greek Ship, there is no restaurant on board what remains of the historic ship. Still, this is a beautiful island – and you could bring food along with you and enjoy the site while sitting at a shaded table nearby.
Buy
Western Embargoes
Keep in mind that Kish Island is an integral part of Iran and many western nations have embargoes on Iranian goods. Exceptions exist for certain things, but most of what you'll find in the malls here will be subject to confiscation if discovered on your return home.
MallsKish is a trade free zone, making it the perfect place for profitable shopping and trading. The price of goods in Kish are notably cheaper than in mainland Iran. Many Iranians and tourists visit Kish to purchase duty free clothes, electronic goods, cosmetics, etc. There are a number of large shopping centres, most of them situated in the eastern part of the island. Due to the daytime heat, most shops are closed from 13.00 till around 17.30. Some stay open until late into the night. The shopping malls in Kish cater to every taste. However, be prepared to find numerous faux American and European brands such as Gucci, Prada, Diesel, The Gap, Ikea, and Starbucks. Very few merchandise is authentic. One exception is the 'Ikea' store, which is known for importing real Ikea merchandise such as ice-cube trays and dishes.
Paradise 1 International Mall
Paradise 2 International Mall
The Paniz International Mall
Zaytoon International Mall
Morvarid International Mall
Venus International Mall
Marjon International Mall
Arab Bazaar
Kish Trade Center
Damoon Kish Mall
Work
It is not difficult to find work on the Island. If you are sociable and hospitable, working in cafes and restaurants are the best way to go. If you are looking for work in the commercial and tourist sector, you must have at least some experience and knowledge of the Iranian economy and of Kish Island.
Most people on Kish Island work from 9:00 AM to 5:00 PM, including the government employees. On Thursdays, government employees work from 9:00 AM to 1:00 PM.
Eat
Kish Island offers a wide selection of restaurants which range from Persian to International cuisines. Some of the most well-known restaurants include:
Budget
Boof Fast Food Restaurant

(

d

),

Pardis II Mall

(

y

), ☎

g

, 

l

.

Kish's answer to McDonald's…

p

. (

v

,

k

)

Espadana Restaurant

. 

Papa Restaurant

. 

Hadee's

.

Pizzeria.

 

Kish KFC

.

Kish Fried Chicken.

 
Mid-range
Asal Kish Restaurant

.  

Pars Khalij Buffet

.  
Nahange Sefid – a variety of Iranian food (live music).
Splurge
Shandiz Safdari

.

Shishlik (lamb chop grilled) accompanied by Iranian Rice and Laban (Yoghurt) drink.

expensive

. 

Kooh-e-Noor

.

The 5* world class restaurant of Sadaf International Hotel. The restaurant has a unique "cave" theme. 'Kooh-e-Noor' is translated as "the mountain of light", and is the name of the world's largest diamond.

 

Pavion Restaurant

.  

Paayaab Restaurant

,

olympic boulevard olympic square

, ☎

4423638

. 
Drink
Like mainland Iran, alcoholic beverages are not served on the Island. The tea is light, good in taste and is kept at every home, shop and other social places.
Cafe Aquarium (ground floor of Pardis II Shopping Mall.) This popular hangout serves coffee, Italian style sandwiches, banana splits, and fresh juice.
Sleep
Accommodation in Kish is slightly more expensive than mainland Iran, however it is nothing too extortionate. Kish Island has a range of nice villas, hotels, and guest houses for tourists. Hotel reservations must be made through a travel agency in Tehran, which may be difficult if you are not Iranian and/or do not speak Persian.
Budget
Alighapou Hotel – +98 764 5-23203 44 0764
Fanoos Hotel – +98 764 443200-5
Ghasedak Hotel mainly catering for Chinese expats. It is fairly basic but has friendly staff and is located in walking distance to the jetty and some malls.
Mid-range
Eram Grand Hotel – A 2-star hotel with occasional fires and difficulty in coordinating reservations with available rooms.
Tatilat Hotel – +98 764 4443996-8
Maryam Hotel' – +98 764 44 21111-7 – Was originally a luxury hotel, but it is gradually becoming more run-down. The lobby is still quite impressive, however, and the rooms are nice. Customer service is a lost art here.
Sunrise International Hotel – A nice and clean place. Each suite comprises of a double bedroom, a living room with sofas and a television, a small kitchenette with a fridge, and two modern bathrooms. The cost of a taxi from the airport is around $2.50 US. The hotel also has a cosy restaurant and coffee shop.
Splurge
Dariush Grand Hotel – +98 764 44 49 00
Sadaf International Hotel – +98 764 4420590-7
Shayan Hotel
Parmis hotel–+98 7644446223-30
Flamingo Hotel one of the more recent hotels in Kish
The Flower of the East – coming soon.
Contact
Phone
Area Code for Iran: 0098 (+98)
Area Code for Kish: 0764
Kish Cellular Phone (Code): 0934
Internet
There are various internet cafés on Kish Island. Internet speed varies from café to café. A popular internet café is The Kish Cyber Cafe  at Shayan Hotel, Tel: 4422771-5 (2623), ahlesaadat@postmark.net, One hour is around $2.50 US.
Stay safe
Emergency services: 110
Kish Hospital: 4422811 or 4422211
Get out
If you feel like going to another beautiful island, Qeshm is also close by. It is not as tourist-friendly as Kish and is mostly visited by those interested in trade. You have the options of travelling by boat or plane. If you feel like going somewhere cultural and beautiful in mainland Iran, the city of Bushehr is anticipating your arrival