Nakhiloo Island (Also: Nakhilo, Nakhilu, Nokhailo) (Persian: جزیره نخیلو, jazireye Nakhiloo ) is one of the Iranian islands in the Persian Gulf. This small island has an area ca. 6 km2, has a sandy coastline of some 8 km, and is 5 km distant from Ommolkaram. Observations can be made of body pits and tracks signifying considerable hawksbill turtle nesting with several tens of activities in evidence. This is nesting site. The island is located southeast of Bushehr.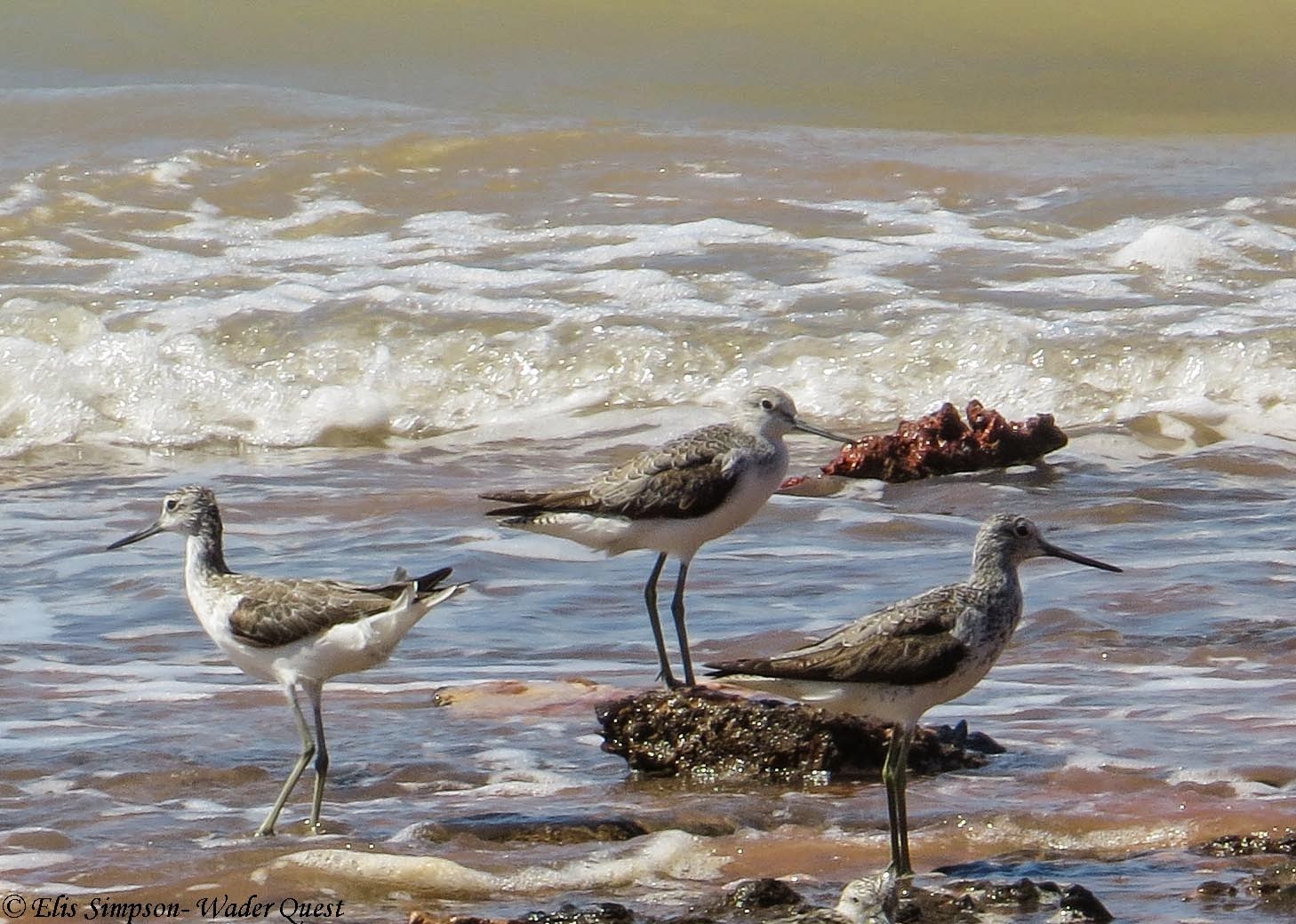 The southern Islands in Iran
Quiet, calm and almost vacant islands with beautiful beaches, sands and rocks. It is also best place for relaxation, recreation, swimming, and sun bathing. At its beachs, Diving, fishing and taking photos are routine staffs that you can do.
Hendorabi island (pristine Island): If you are looking for a pristine (unique) and quiet area away from the bustle of cities, perhaps this place would be a right choice to visit. This Island is located in Kish township, equidistant from Lavan and Kish islands, 25 kilometers far from each of them. It is a quiet, calm and almost vacant island with beautiful beaches, sands and rocks. It is also one of the best places for relaxation, recreation, swimming, and sun bathing. At its beach, Diving, fishing and taking photos are routine staffs that you can do. In the past, Portuguese had settled in this area.
You can get to the island via boat. Due to the pristine nature of the area, you will see one of the most interesting places. Going to this island you will get the feeling of an explorer. So, Travel to a beautiful and maybe one of the most unknown places in the world.
Hormuz Island (Rainbow Island): It is an Iranian island in the Persian Gulf. This island is Located in the Hormoz strait. The name Hormoz used to be sacred in the past, since it was one of Gods' names. Undoubtedly, when you travel to this Island you will appreciate it for being a beautiful natural painting. Maybe the Red soil surprises you at first glance, but after a few minutes, you will realize it's not the only color of the island.
You will face a Box of crayons which includes White, yellow, orange, red, brown, green and even gold colors. Wide range of colors between cold and warm colors exist in this island either. Every artist needs these colors to create a painting. Apart from the color of the soil which is used for painting, other products are produced by this type of soil, like glass, ceramic, cement, cosmetics. The type of soil we talked about is used for making fish, bread, jams and sauces as condiments.  Besides, Hormoz Island has many attractions other than this amazing soil, such as:
Portuguese Castle: One of the few remaining monuments in the island of Hormuz is a castle built by the Portuguese during the time they occupied the southern part of Iran.
Nadalian museum/Home:
It is a place in which the works of Dr.Ahmad Nadalian are presented. He was an artist well-known internationally. His works are Valuable works of modern art that are inspired by nature. In addition of his works, He used to teach painting with colorful soils to local women of the Island.
This area is geologically important due to the rich minerals it cotains.
Qeshm Island (Island of seven Wonders):
This island lies to the north part of Hormuz Strait. Qeshm is the biggest island in the Persian Gulf and has amazing nature.
Here are some attractions of this region:
Star Valley: this place is an amazing phenomenon made up of erosion of sedimentary rocks .It is also known as one of the most beautiful geological manifestations in Qeshm Island. Different forms of rocks in this valley have been utilized to create stories that are sometimes eerie and scary, but they are just made up to attract tourists. Some stories like believes of local people. For example, once a huge star fell on their village and made strange shapes in soil and stones of the valley. Air flows in valleys and strange sounds they create, makes it scary to go to this place at night. Nevertheless, it is considered as the most beautiful place at nights, and nearest place to stars as if you can catch them by hand while every where is silent.
Hara Forest (made up of Mangrove trees): The south part of Iran has marine areas, dry weather with saltwater and Hare trees that are plants growing without any need of fresh
water. These trees grow to the heights of three to eight meters and have bright green leaves and twigs. They usually have blossoms and fruit from mid-July to August. Their blossoms are yellow and the fruits they bear are sweet with almond-like shape. This place is perhaps the most attractive site in Qeshm Island.  One of the benefits of the region is the role it plays in curing skin diseases. You can go among the beautiful trees with a local boat and enjoy the unique nature and silence of this place.
Salty caves:  if you go toward the west part of Qeshm Island, you will reach a place intact and vacant of any civilian and also unknown to the most of the world. It is the longest salty cave in the world with more than 6 km length. This place is one of the most beautiful masterpieces of nature. In such a hot zone this place is formed as if God has given the people of this region a gift of snow on their mountains. According to recent researches, breathing in these caves will be useful for curing asthma.
Talla wells: This place is located 76 km far from the island. In this place you will see one of the primary ways of storing water in wells. By this way the water is kept cold for a long time. These wells have various geometric shapes. Some historians believe that these wells are related to Achaemenian and Sassanian dynasties. There are 366 wells that are equal to the number of days of a year. People used to open the door of each well in a day and use the water sored in it. On top of these wells, there are two garrets monument which trace back to the 17th century.
Banyan tree:  This is one of the most amazing trees, which remains green all over a year, and is known as one of the sacred places of this island. The tropical tree has a big crown with roots, which are mostly in the air. The orange fruit of this tree is sweet and edible.
Kharbas caves: 10 km far from Qeshm is a wonderful monument. According to some scholars, this ancient place which is related to the sassandie(Median )era, was applied as
holy place  to worship  the Mithraism  Followers (cult or) and temple of Anahita (Goddess of  water and fertility). Some monumental works of architecture were fund in the heart of the rocky mountains of this area. These caves which are both natural and manmade are considered as masterpieces in monument making.
Wild Life Of Qeshm island: The geographical condition of Qeshm island, alongside with the Mangrove forest, deserts, and other natural habitats have made the island ideal and basis for bird and marine life to prosper.
Kish Island: (free Island): Kish Island that is part of the Hormozgan Province in Iran was ranked amongst the world's 10 most beautiful islands by The New York Times in 2010. Kish is a free island that doesn't require a visa for entering it. Due to its status as a free trade zone, it is touted as a consumer's paradise, with numerous malls, shopping centers, tourist attractions, and resort hotels. Coral island, with silver beaches, bright sunshine, blue sky, clean air and water, provides a perfect peace and a good option for you to spend your holidays there. The island is filled with attractions that should be seen.
Greek Ship: This ship ran aground on the southwest coast of Kish in 1966. All attempts to salvage her failed. However, the reason why this ship was capsized is still unknown. It may have occurred due to foggy weather and lack of Lighthouse on the coast. After eighty days of unsuccessful attempts, the crew had to abandon the ship and unload its cargo. Watching the sun slowly set behind the Greek Ship in Persian Gulf has become one of the most attractive sites in this island.
Underground city (Kariz complex):  In the past, this place was used to supply the drinking water of the inhabitants of the island and surrounding areas. Today, it has been transformed into an amazing underground city and a recreational complex with an area of 10000 square meters. This Site includes different architectural remains, handicrafts stands, traditional and modern restaurants, amphitheatre, conference hall, and art galleries. Beside that this place has some special points which maybe interesting for you. These points are comprised of a wonderful construction project entitled as Shahnameh (great literary work by Ferdosi) Tunnel. This project aims at making tourists familiar with the great epic work of Iranian literature and their culture. Another point is a museum
which has been dedicated to the display of documents related to the name of the Persian Gulf, as well as all found fossils in this island, and valuable medicinal earth extractions that are used in mud treatment.
Dolphins Park: The Dolphin Park is located at the south east corner of Kish Island. The Large complex includes Dolphin Park, birds Garden, aquarium, amphitheater, circus, and traditional restaurants. You can see different species of marine mammals in Dolphin Park. These creatures are dolphins, sea lions, sea cat and penguin. You can also enjoy their performances as being trained by Iranian instructors.


Diving: Diving is possible all year round in Kish Island. Shallow diving sites in the island are very suitable for all individuals, even those who are beginners) Unprofessional people). Educational and recreational diving centers have turned Kish to the most professional diving center in Iran.