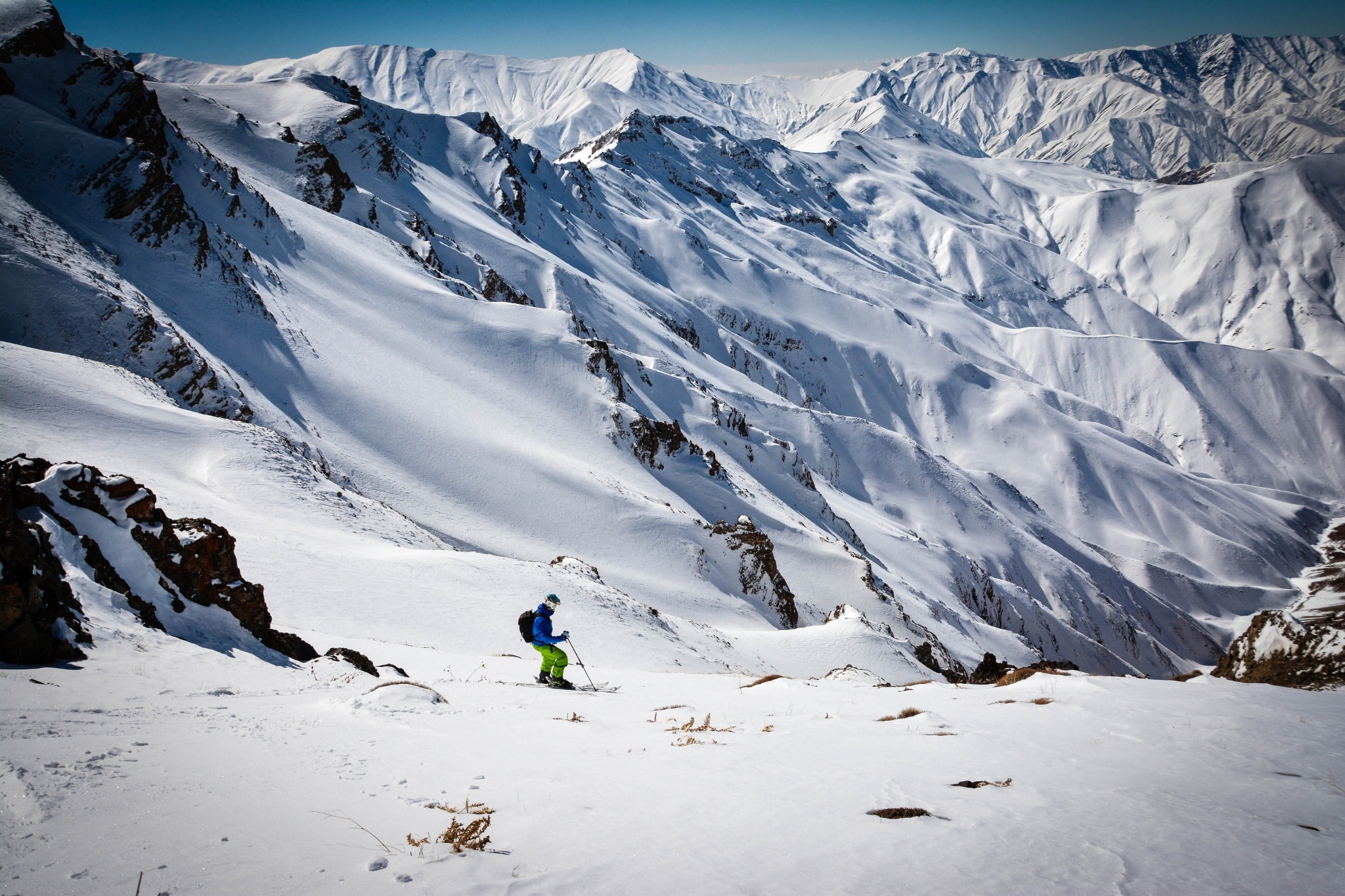 Tochal Ski Resort
---
Tochal Ski Resort is a small ski area just north of Tehran. It is the smallest of the four Iranian ski areas in the Alborz Mountain Range. The two telecabins that take you up to the resort offer a fantastic view of Tehran and the mountains and it is worth coming up here for a day-trip even if you don't ski or snowboard.
Tochal is great for a day-trip from Tehran as it is so close to the city. In fact, the telecabin that takes you up is right on the edge of the city. There is another chairlift nearby at Darband. This is not a ski area, but rather just a place for Tehranis to hike and picnic.
Once you get to Tochal, you will see a carpark and a small rental shop where you can hire gear. There are two telecabins to take you up which are magnificently long. The first telecabin takes around 30 minutes and then you switch to a second telecabin which takes another 15 minutes, before arriving at the ski area. Don't be alarmed if there is no snow at the base of the telecabin – there assuredly will be at the top.
---
The Terrain at Tochal
Tochal is really small ski area with just two lifts servicing beginner terrain. The resort is in a small valley with the pistes running down the center. It is a very nice little area to work on your beginner technique, but more advanced riders will want to get to the other resorts of Shemshak, Darbandsar and Dizin at some point.
There is a great view at the top of Tochal and you often find yourself above the clouds. Also, coming back down the telecabin at the end of the day offers a beautiful view over the city of Tehran.
The lifts close each day at 3pm or whenever the lift crew decides its time to close due to wind or other bad conditions. There is no way down again except the telecabin so they are keen to ensure everyone gets off the mountain.
---
Shivar Siavoshan Tour and Travel Agency Guaranteed lowest price !! For more information contact us on whatsapp: +989335144240
Follow us on Instagram : click here
---