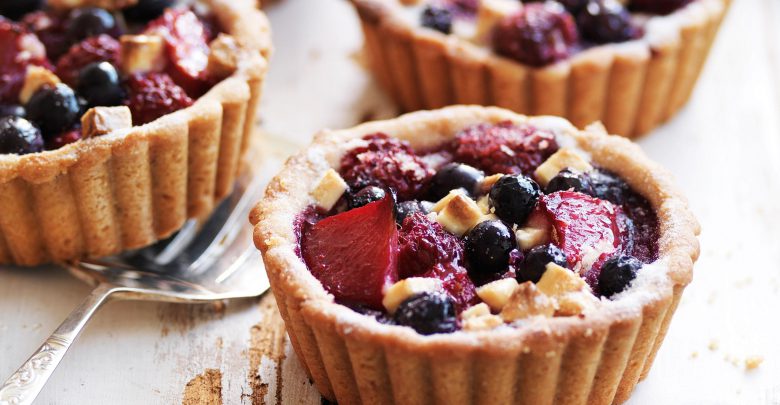 What are the best pastry shops in Tehran?
It is a tough question. There are over a thousand bakeries in Tehran. it's hard to whittle them down to just a handful. Each bakery has its own personality.A number of bakeries and chocolate shops now have multiple addresses. we've listed the main ones below the descriptions.
---
Follow us on Instagram : click here
---
SweetBliss
firstly, in 2001 homemade products were prepared for Tehran's luxury coffee shops. Cookies were baked American and European style.secondly, 3 years the branch of SweetBliss started its baking business officially in Niavaran  region. All pastries are baked by creative and passionate pastry chefs.
Features:Pleasant and cozy atmosphere,Delivery service,Hot beverages,Order for special occasions
Branches:
Bamik Zafaranieh shopping center, Zafaranieh Avenue
Palladium Shopping Mall, Moqadase Ardibili St
Hyper Star Complex, Bakeri Hwy
Website: www.sweetbliss.ir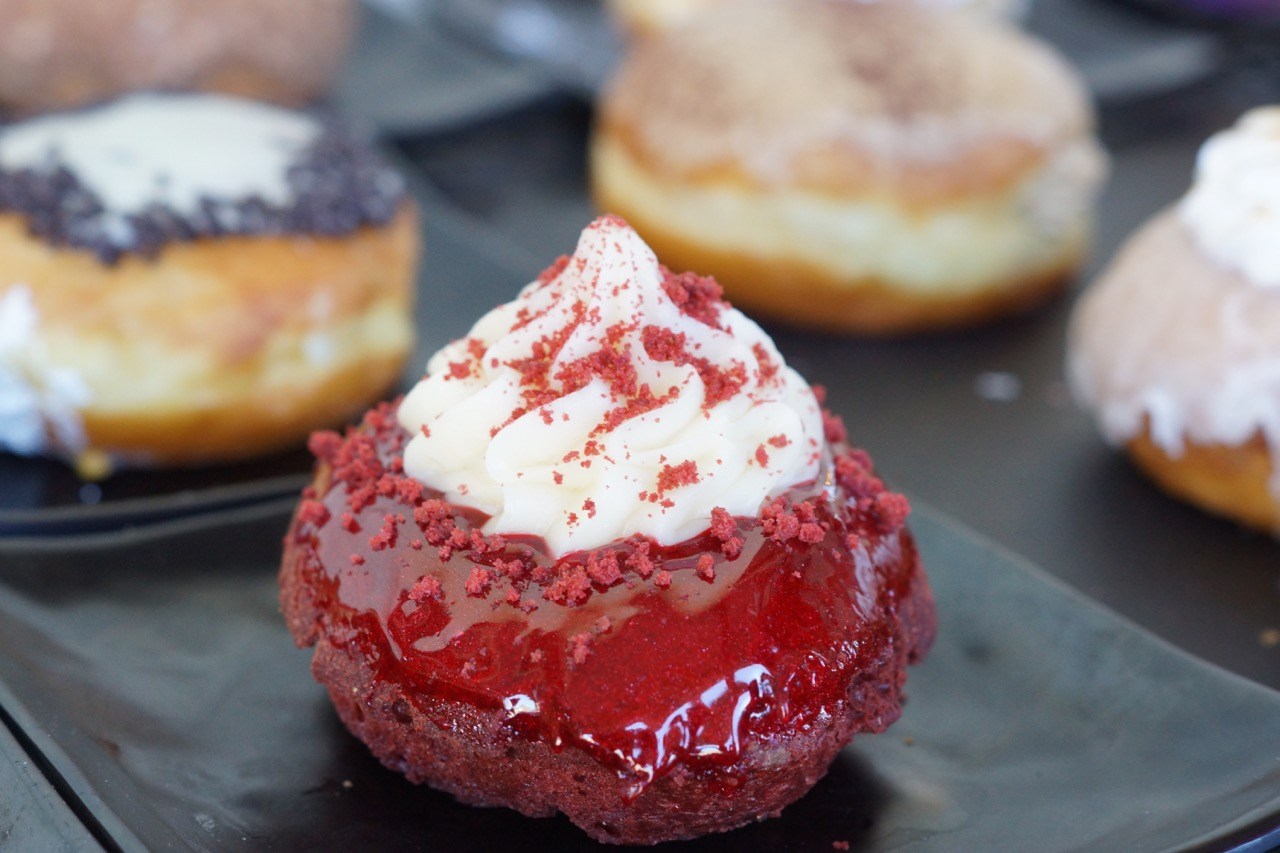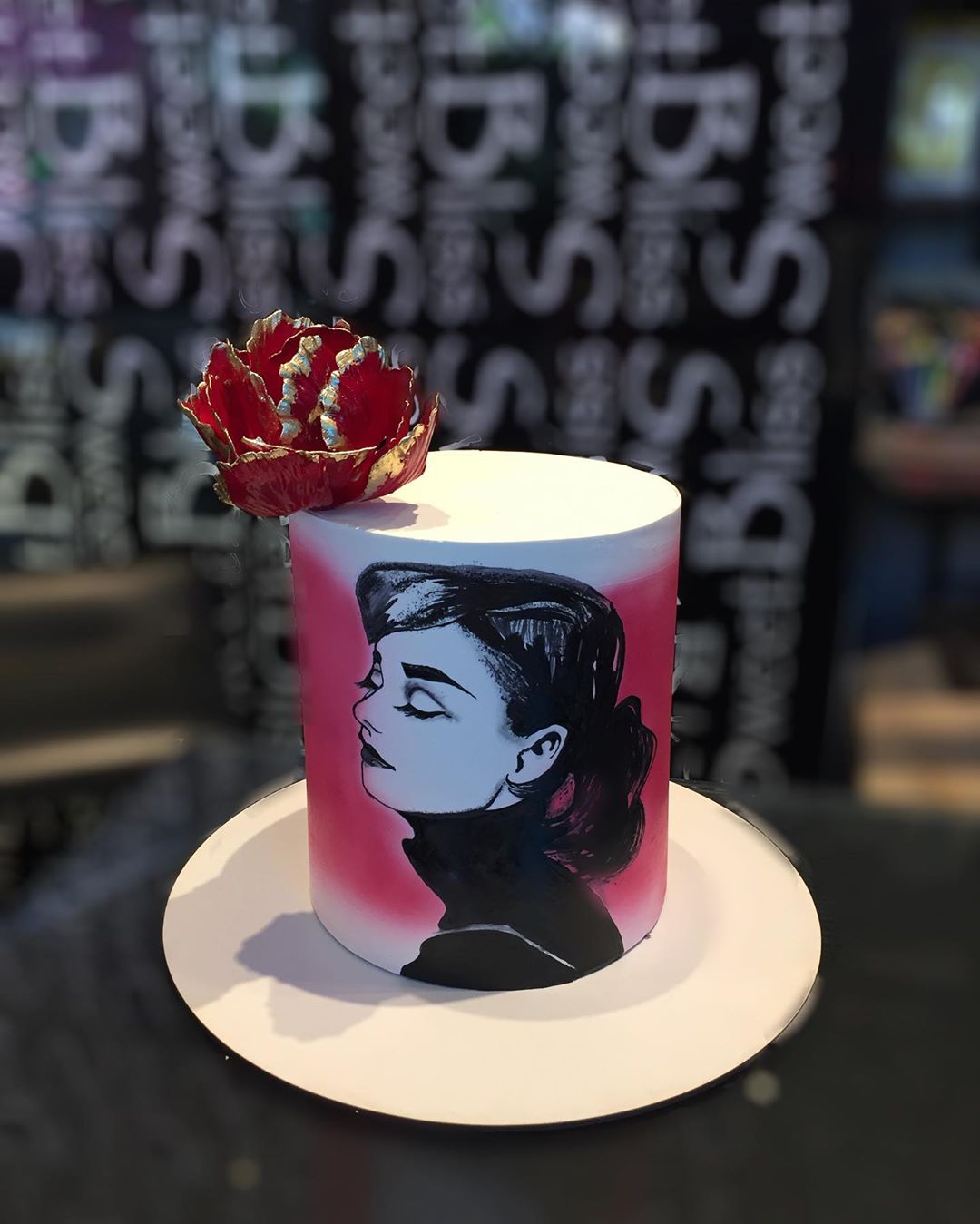 ---
Lavender
Lavender Patisserie Boutique opened in Year 2012 by its founder. he is graduate student of cordon bleu culinary school, in Tehran's Zafaraniyeh area.in short, There are 25 different types of French pastries with unique tastes offered in Lavender Patisserie.
Features: all lavender's pastries are baked French style and with the base of mousse. The highest quality of ingredients are used in the pastries including Belgium chocolates and fruit purees and Australian butter.Hot beverages coffee,Fruit-flavored revolution teas,Order of cake for all pastries,Working hours: 7:30 to 22:30,phone order,Delivery service
Instagram:Lavenderpatisserie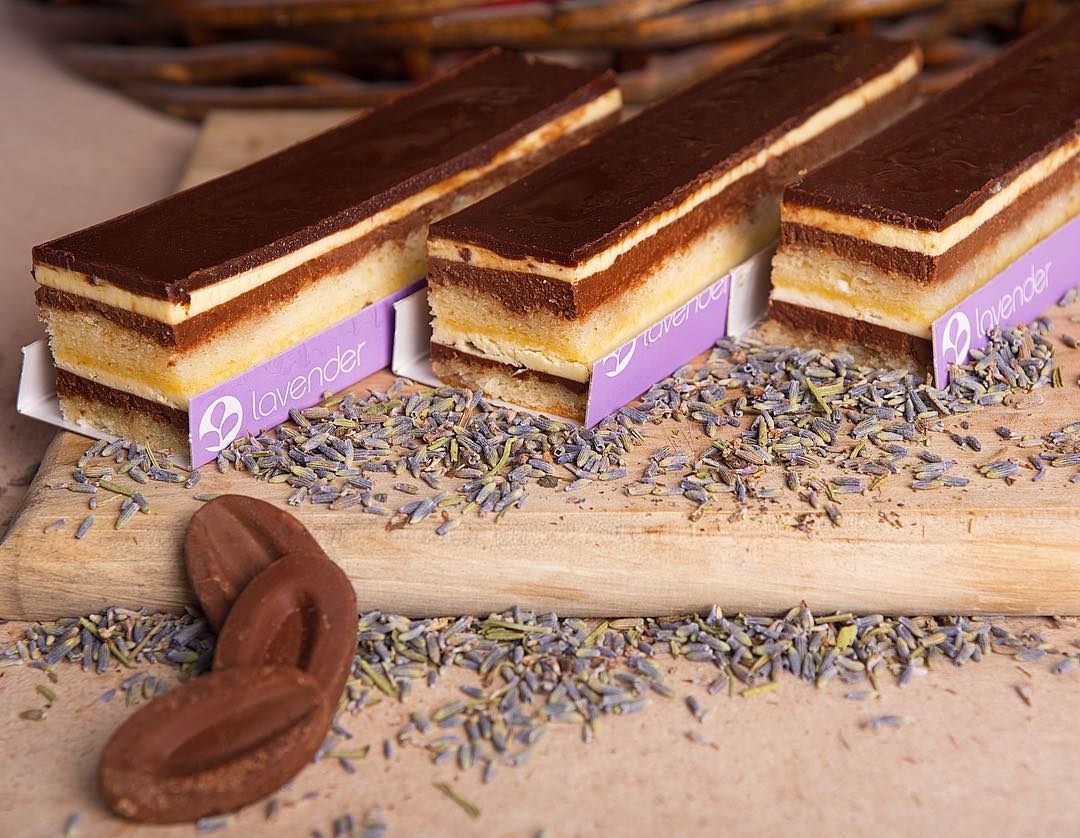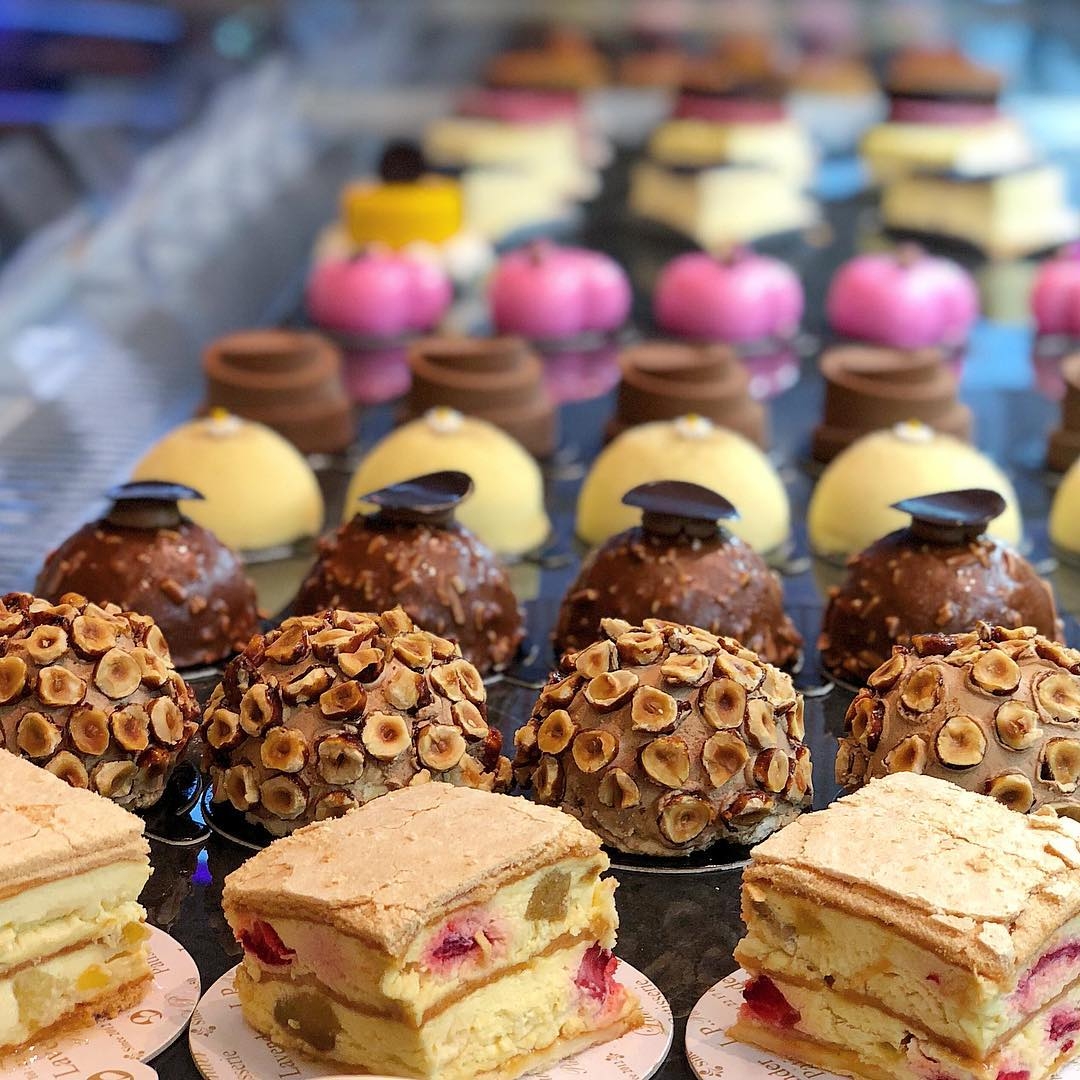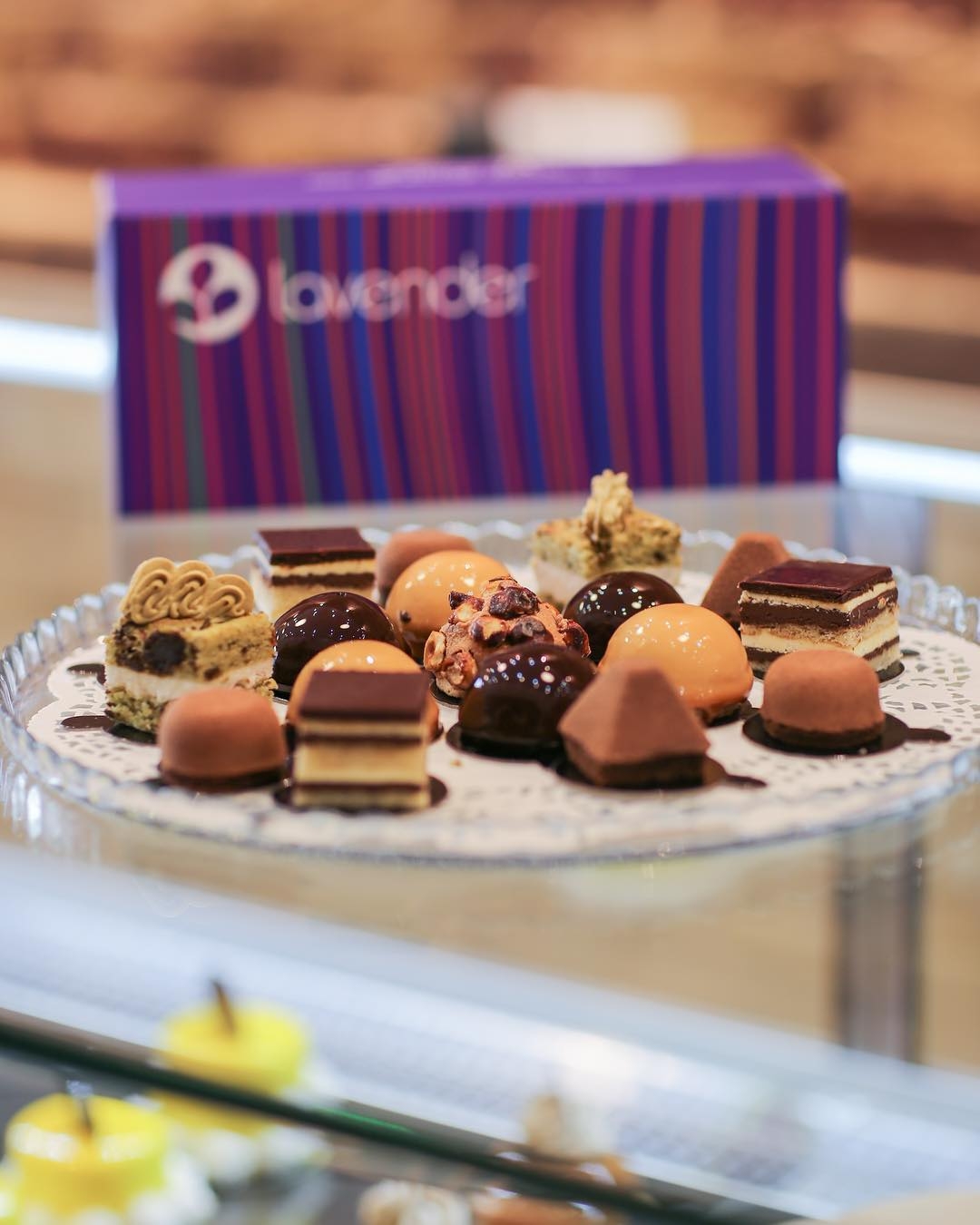 ---
Éclair
Éclair patisserie boutique opened in year 2010 in Tehran's Fereshteh St. The name of this patisserie is based on the name of the famous French pastry called Éclair.
it is also the first confectionery in Tehran introducing the savory and fancy "macaron" pastries. it patisserie offers the most delicious French pastries in stylish and chic packaging.
Features: all Éclair's French- style pastries are baked daily with the highest quality ingredients.Hot coffee and beverages,The most delicious seasonal pastries using season fruits,The most unique cakes and pastries for special occasions and events ( Halloween, Yalda, etc….),Working Hours :10 to 22,Phone order,Delivery service
Instagram: eclairtehran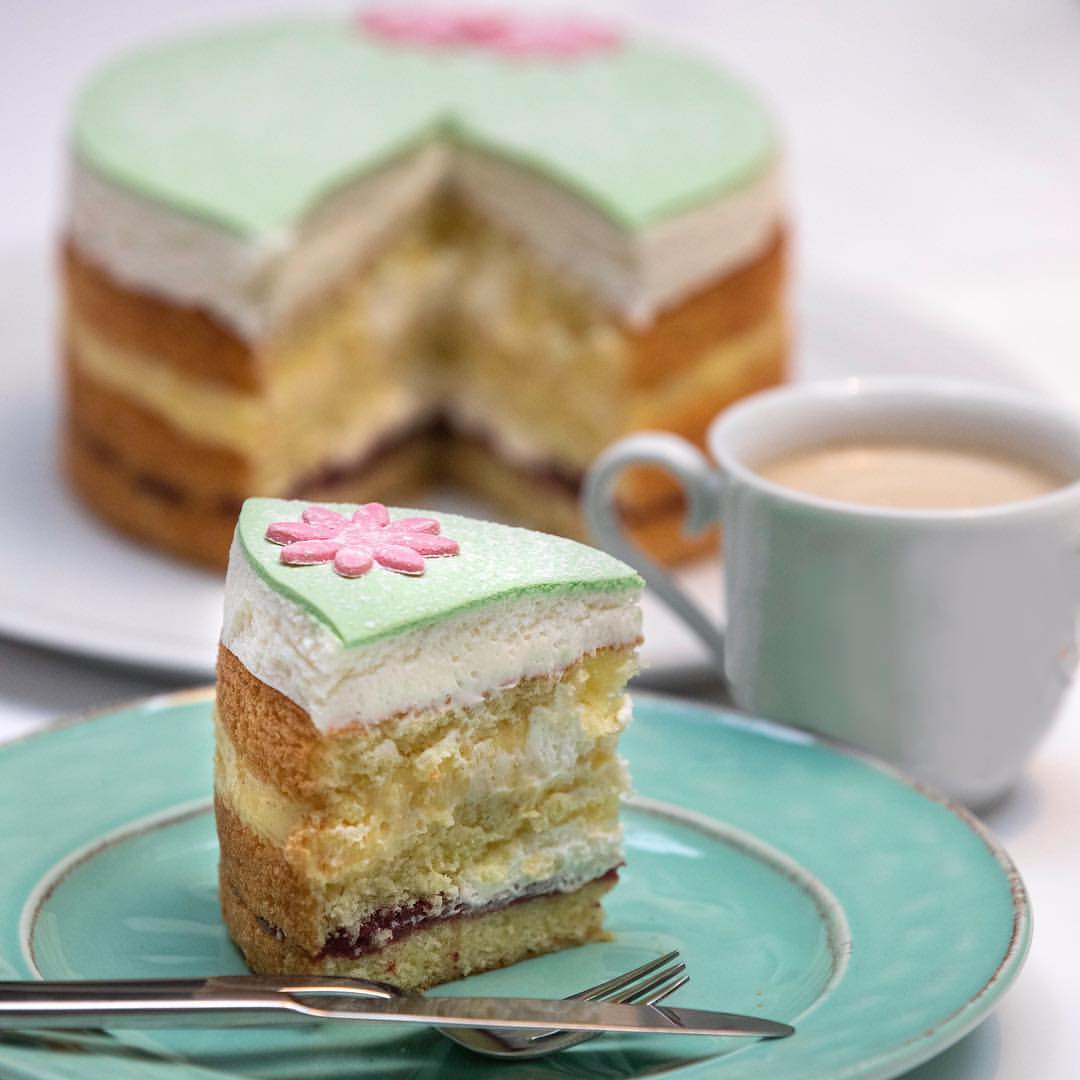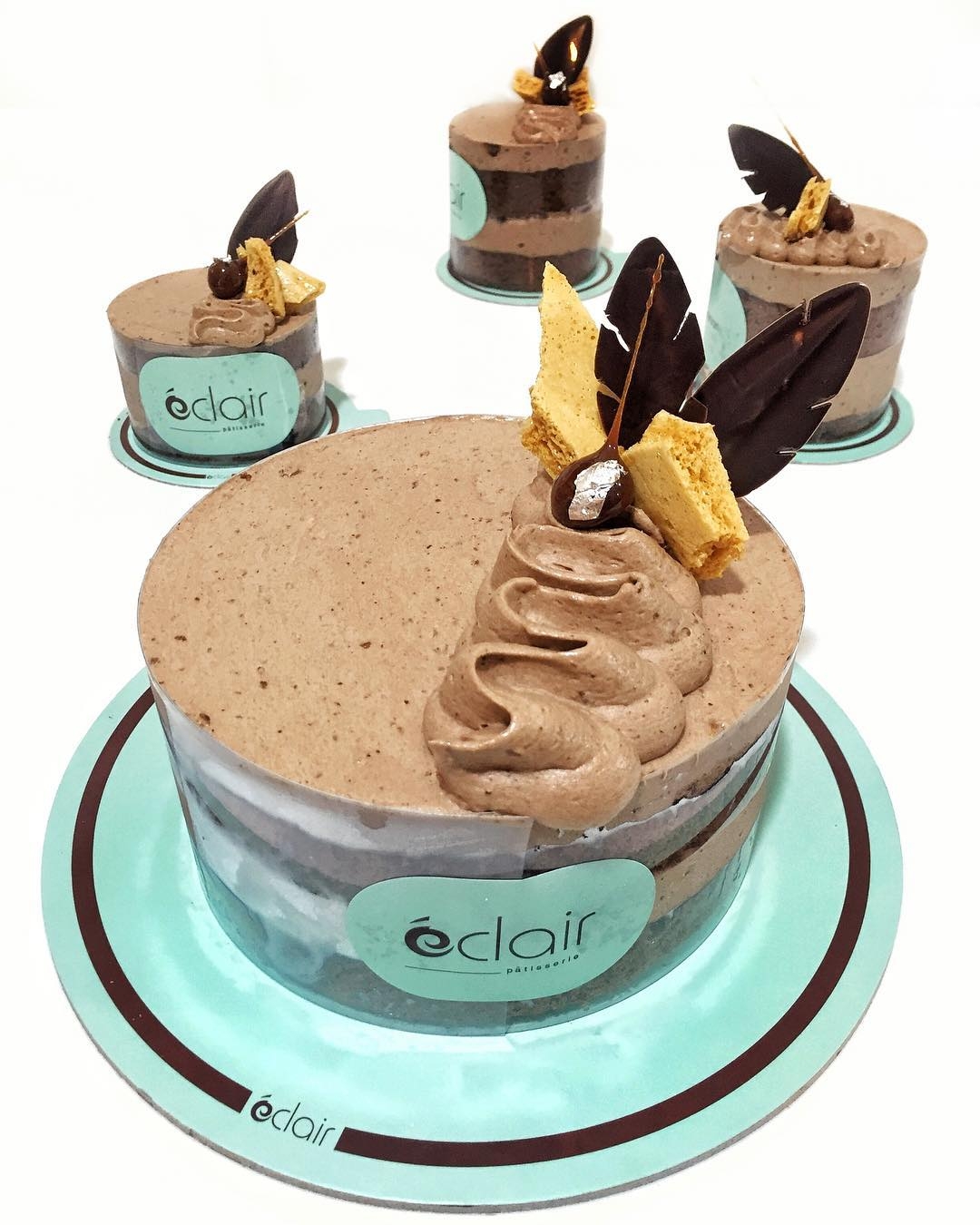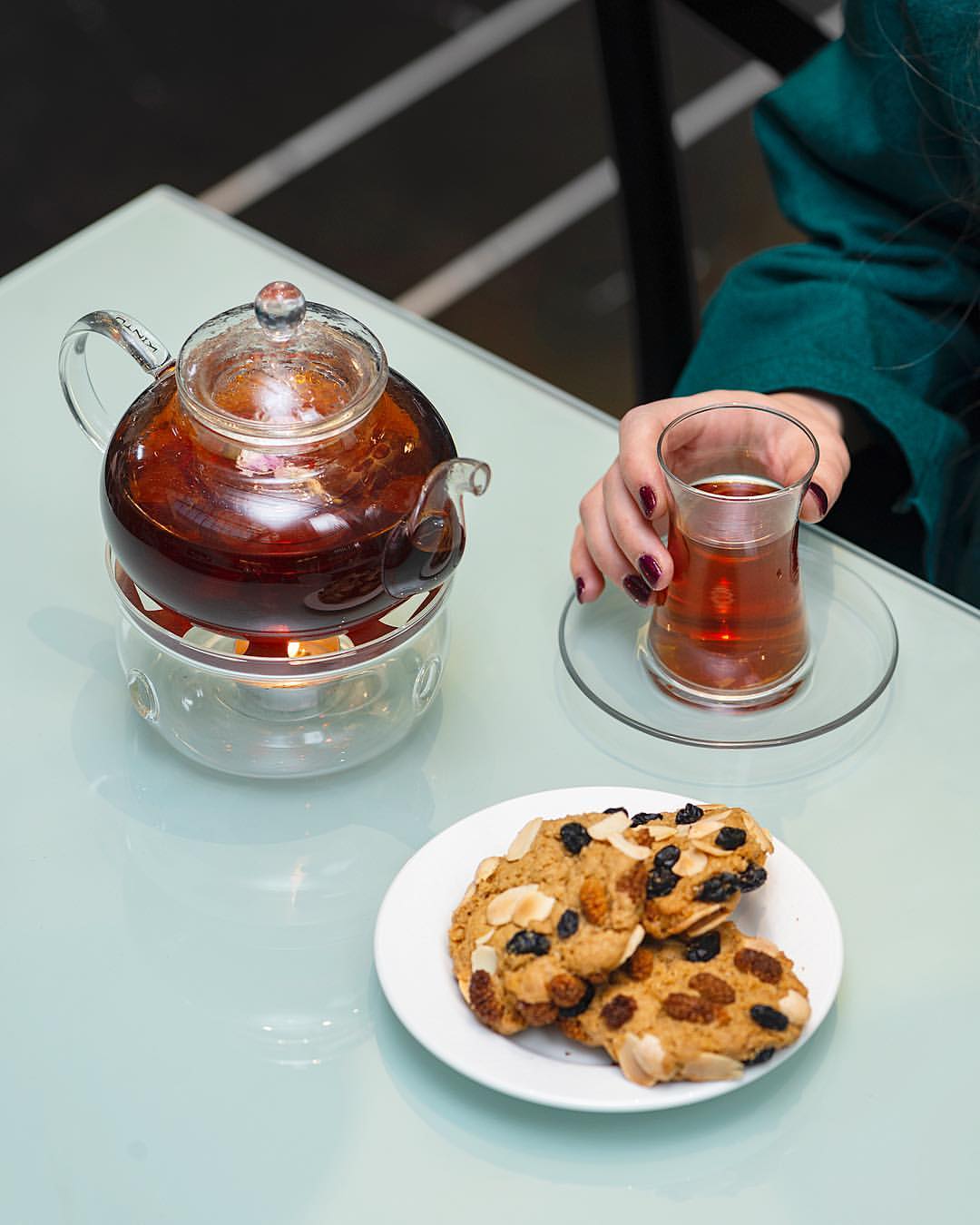 ---
Cookie Box
Cookie Box is an American-Style bakery .This bakery brings the authentic taste of American home baking to Tehran.
Features : Cookie Box Bakery Offers a full range of American-style baked treats and desserts including cookies, cupcakes, layer cakes, brownies, pies, tarts, cheesecakes, muffins and much more. Choosing the best raw material and ingredients, high quality products and not using and additives and preservatives are the most important cookie box's features. Cookie box played a lead role in bringing cookies, brownies and cheesecake to popularity in Iran and continues to innovate, introducing new and exciting flavors for those looking for bespoke cakes and cupcakes for weddings, birthdays, events and other celebrations.
Branches: Miniature Complex, Bosnia & Herzegovina St, Fereshteh St
Koohe Noor Shopping Complex, Farmanieh Blvd
Sam Center, Fereshteh
Instagram: cookieboxtehran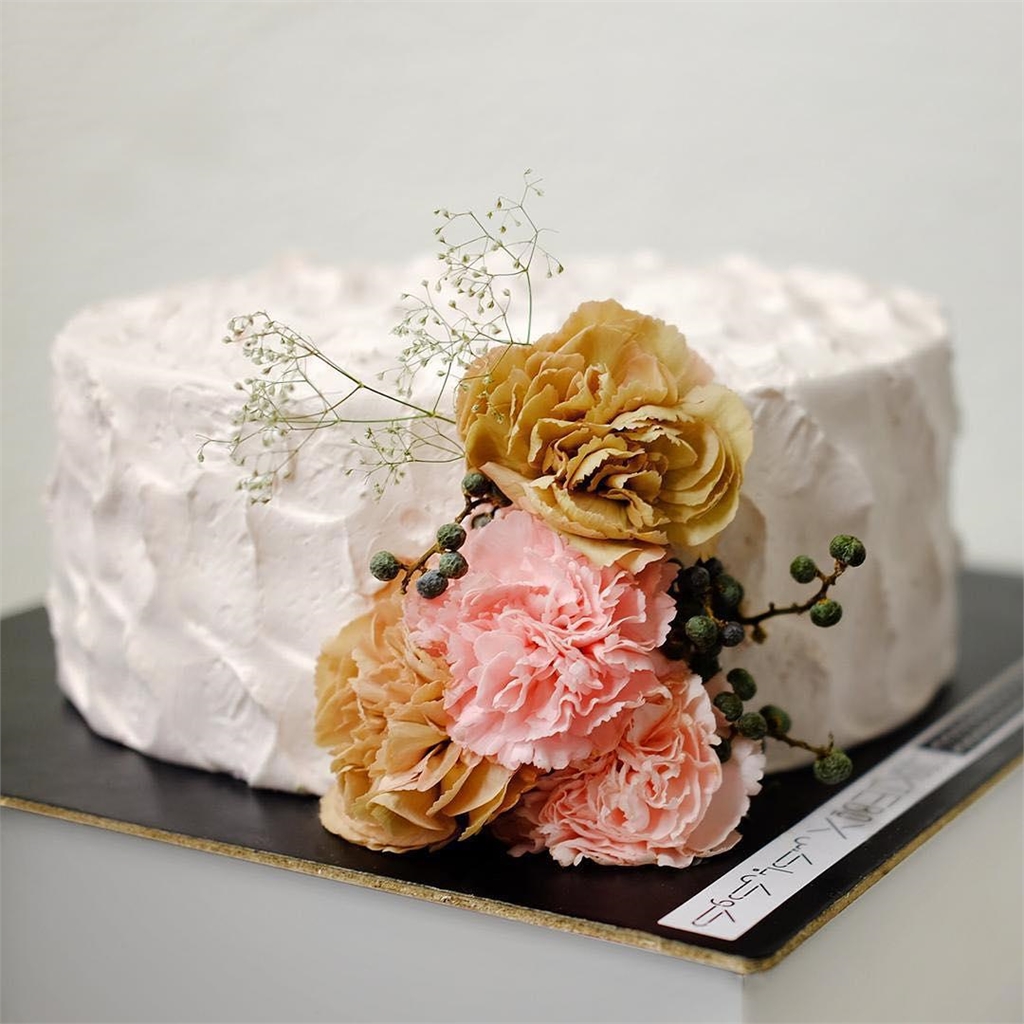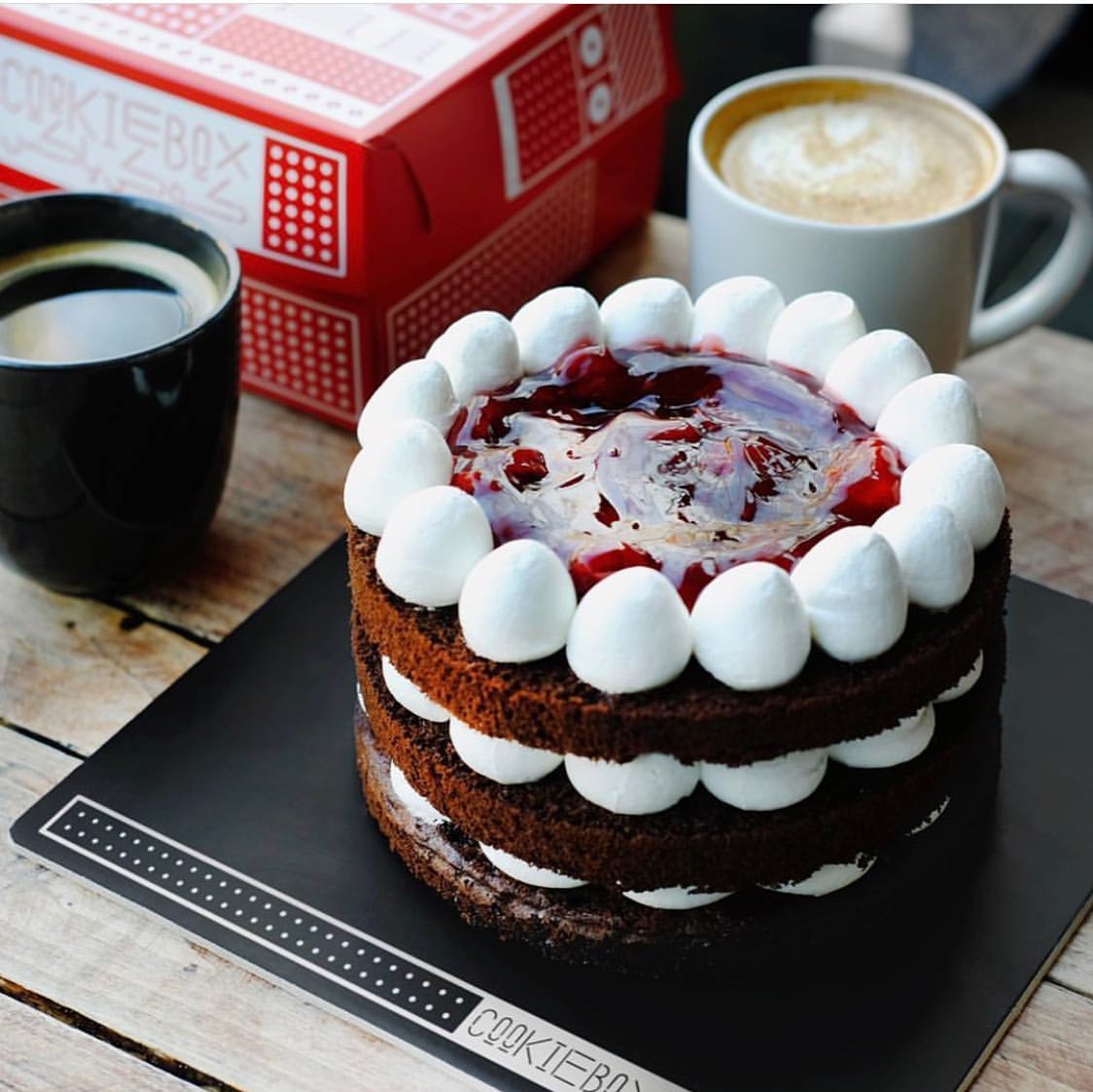 ---
Cook
Cook pastry started its activity in year 1995 in Eskan building. This pastry offers unique European style savory cookies, snacks and cakes.
Features : All cook products have the least possible sugar and fat. Physical health and the right of the costumer to consume the highest quality products are the most important principals in Cook pastry. Cook has the biggest collection of birthday and wedding cakes in Iran. Other cook products include: Shoorini, Poorini, Piecook,Cookini, Cooklooche,Cooknuts,etc…
Website: www.cookiran.ir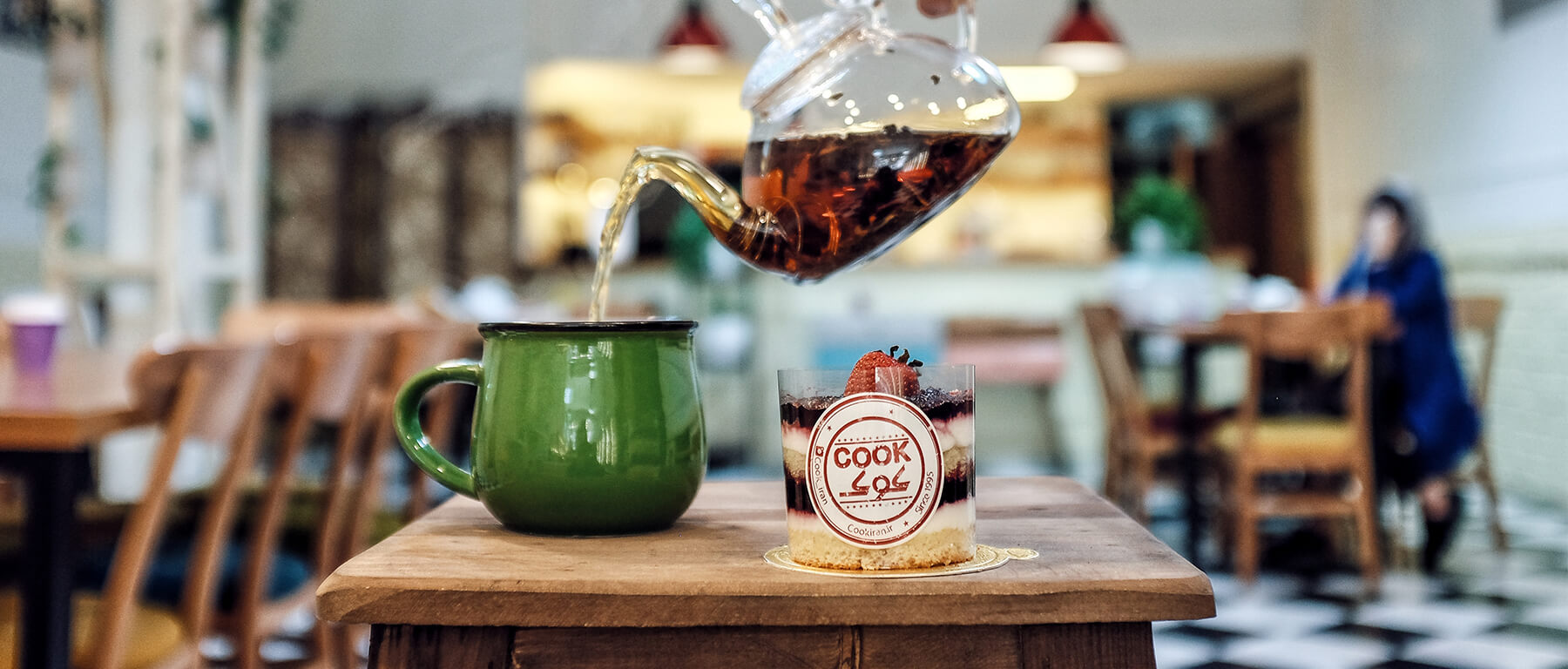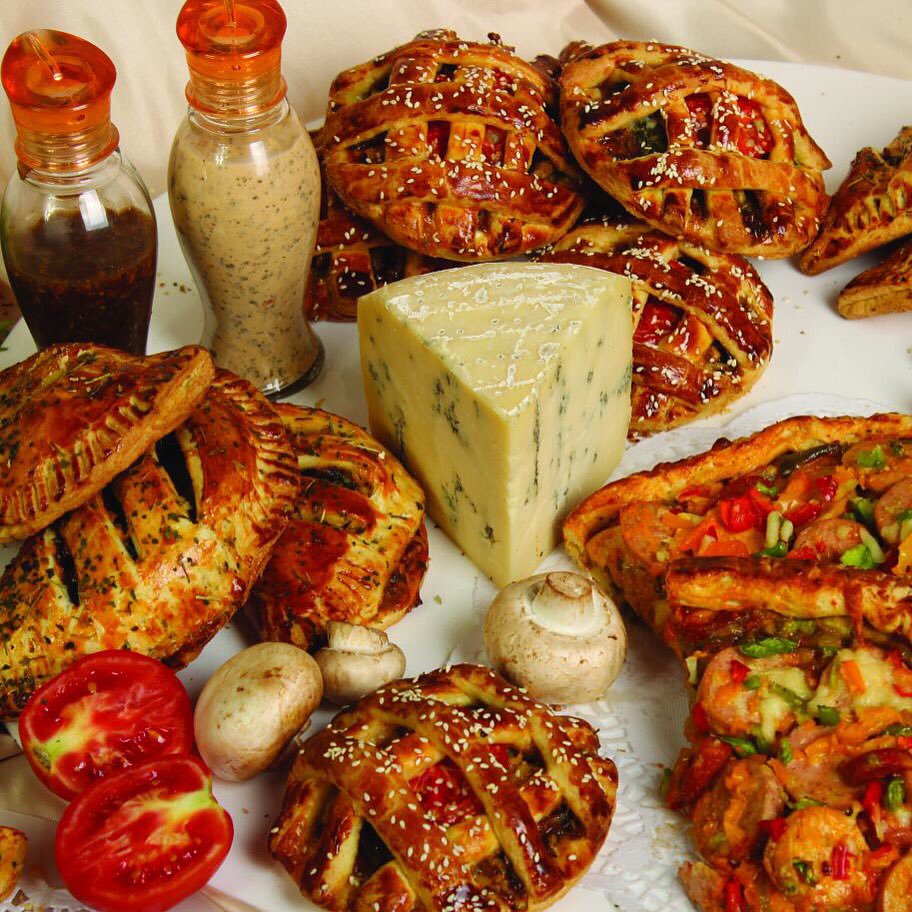 ---
Danjeh
Danjeh Pastry Café opened in year 2013 in Jordan Avenue. it offers fresh and savory pastries and cakes in a cozy atmosphere along with serving a variety of teas, coffees and other drinks.
Features:A variety of delicious cakes, cookies and pastries ,Tea, coffee and drink menu,Chic and cozy place for having your evening coffee or snack,Serving delicious waffles,Breakfast menu on Thursdays and Fridays from 9:00 to 12:00,Tranquil and enjoyable atmosphere,Taking orders for parties and ceremonies
Instagram: Danjeh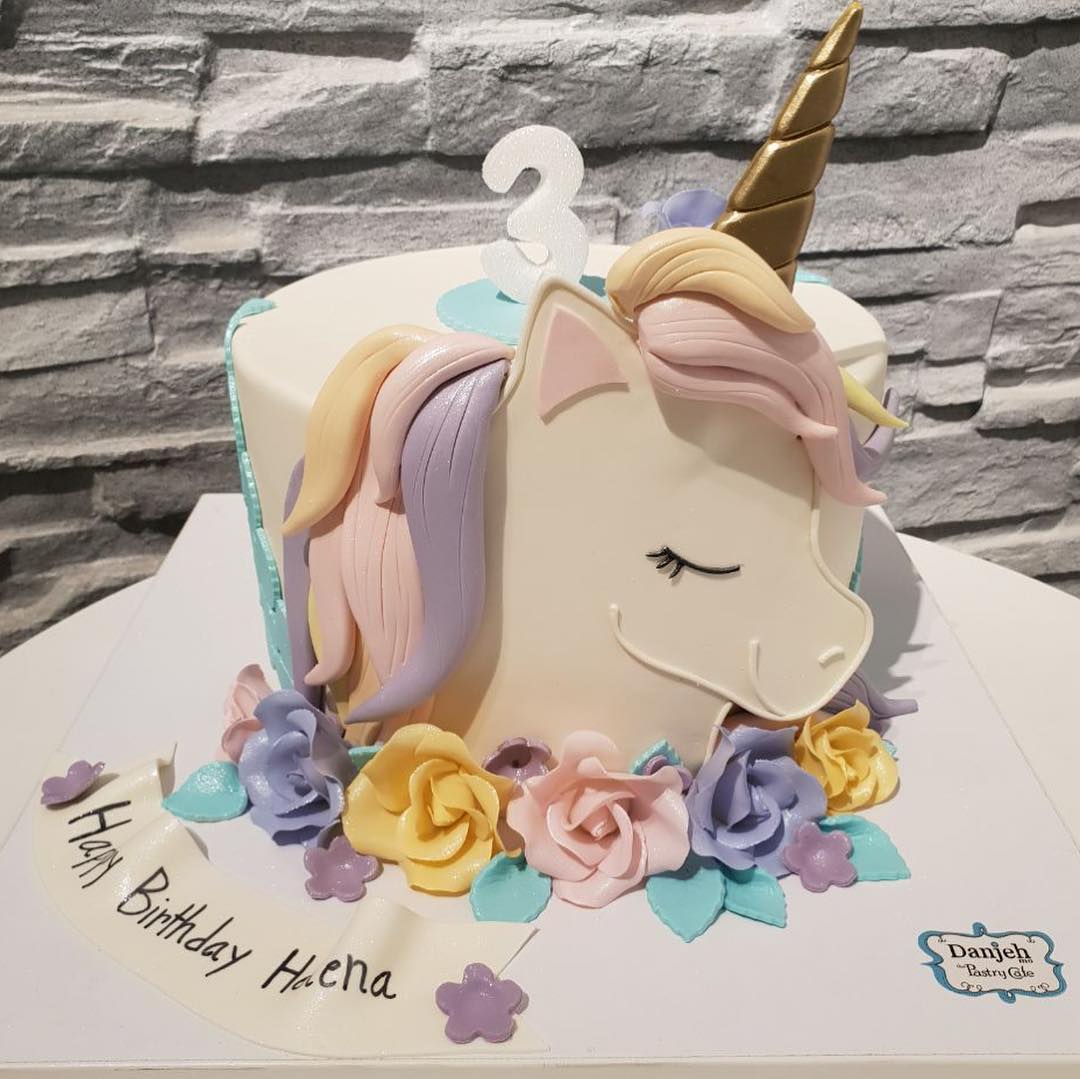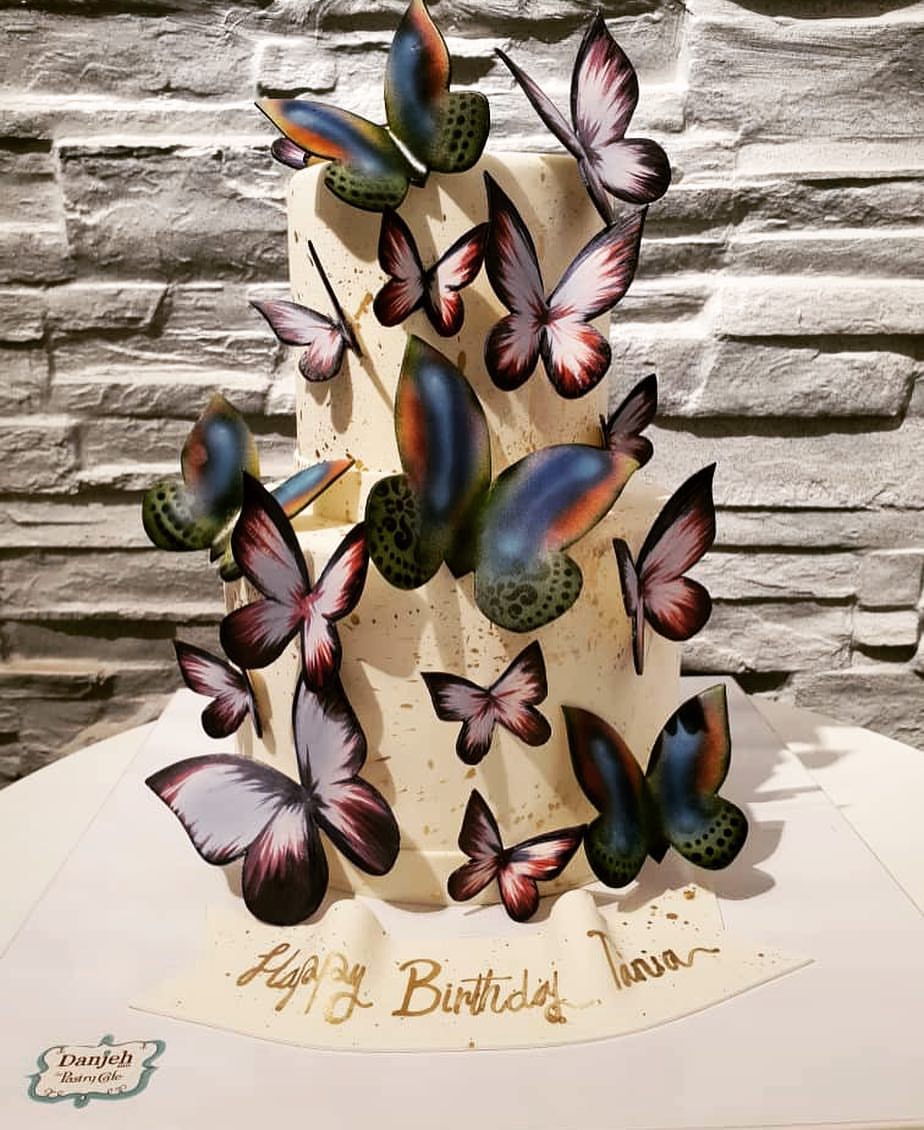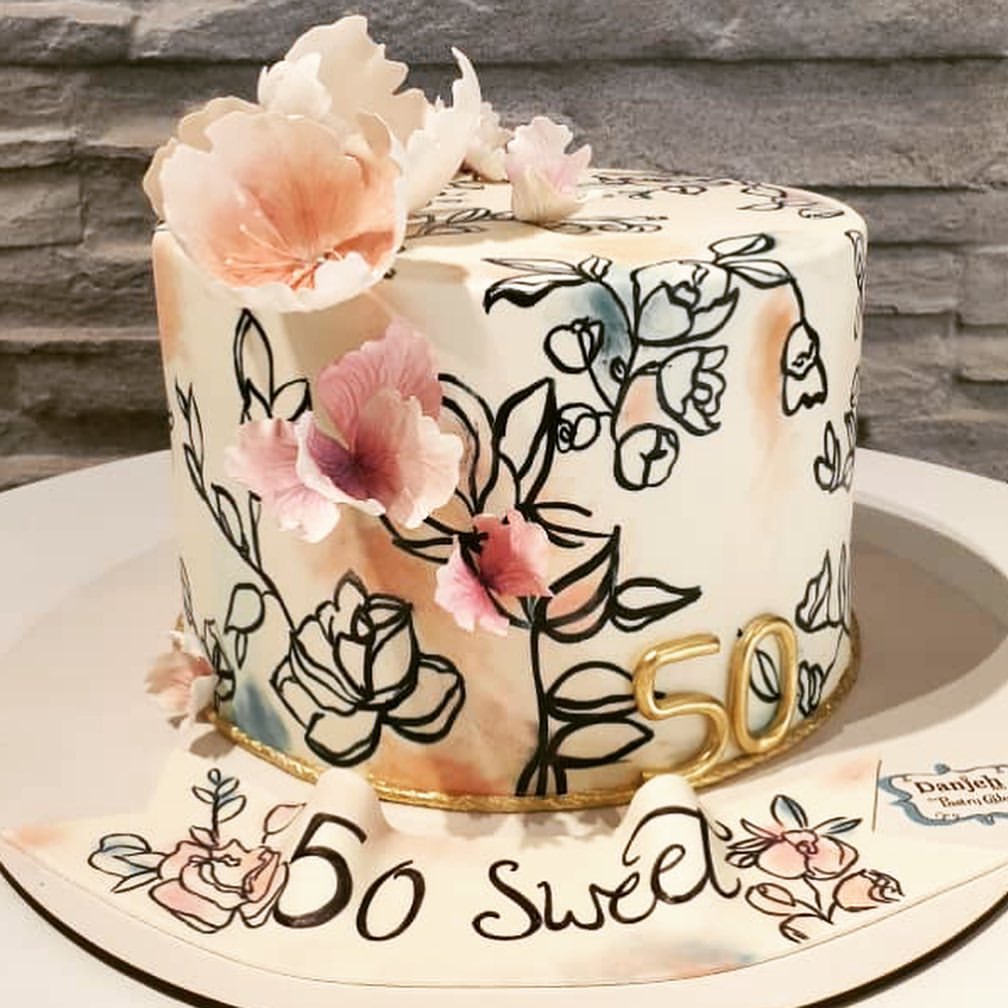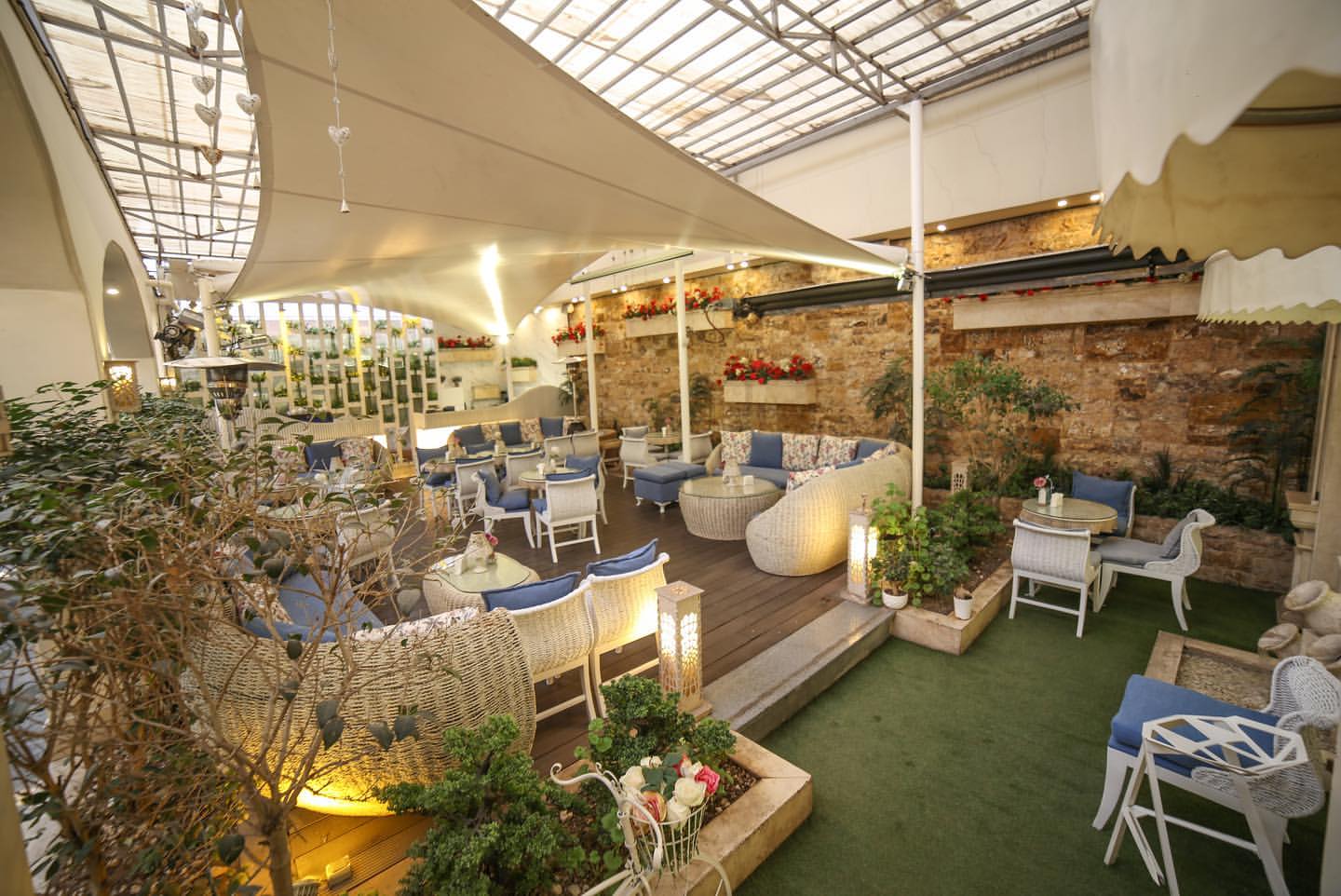 ---
Langine
Langine café and bakery founded in year 2012. producer and supplier of sweets, cakes, drinks and chocolate.  langine is part of European and Iranian café and bakery industry.
Features :Using the best European raw materials, a knowledge of the world's best confectionery and bakery equipment and machines, have made Langine a distinctive place in the industry.
Instagram: langinebakerycafeofficial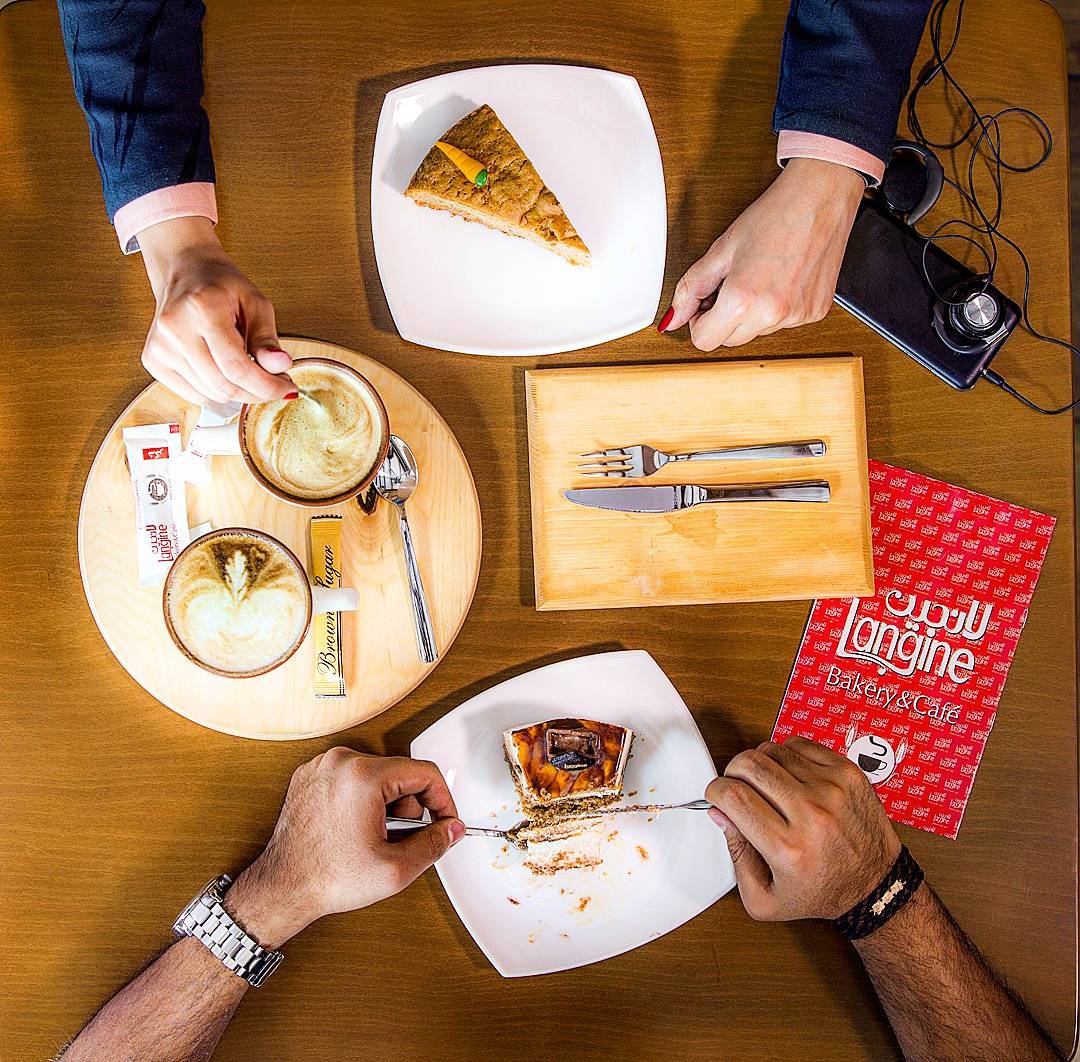 ---
---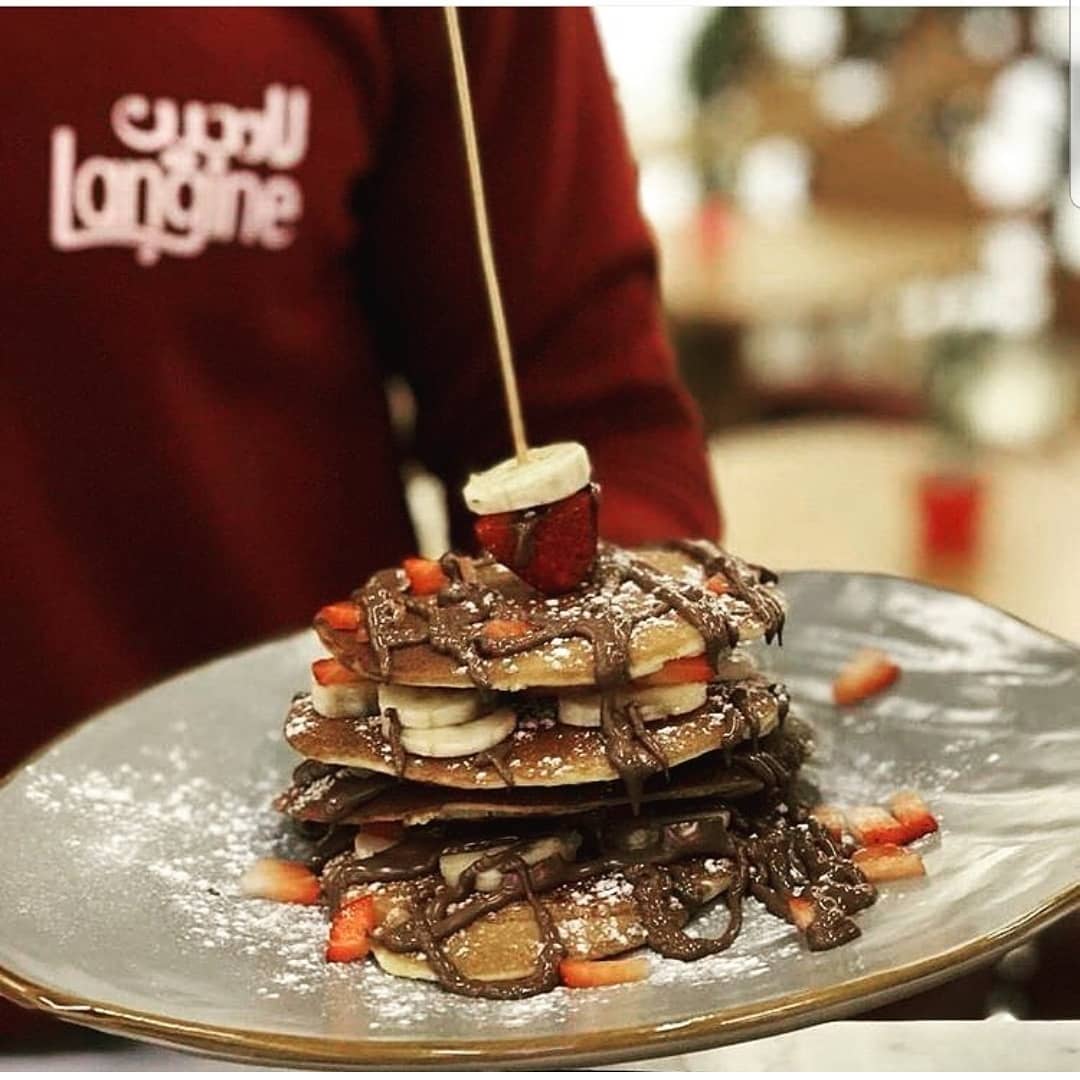 ---
Follow us on Instagram : click here
---