[vc_row][vc_column][vc_column_text]
Parsian Esteghlal Hotel in Tehran, IRAN (5 Star)
Parsian Esteghlal International Hotel :
Five star Parsian Esteghlal Hotel owned by parsian chain hotels with 70,000 square meter of space is located in bagh-e-shahr area . Parsian Esteghlal Hotel is not only the biggest hotel from chain hotels of parsian , but it's also one of the best hotels of parsian Islamic republic of iran. West tower and east tower were build in 1341 and 1351. Different types of restaurant , conference halls, sport clubs, swimming pool, gym and shopping, there are part of the services that our hotel offers. With our professional staff members that are 24-7 available for give a good memory about our hotel to our guests.
In the past few years as a response to your feedbacks, we have decided to make some big changes in our hotel. After redesigning the rooms and conference halls, we become able to increase our hotel's quality. Esteghlal hotel has always been proud to important politicians and business owners.
Parsian Esteghlal Hotel is close to Valiasr st witch is one of the most beautiful streets in Tehran. Being close to Tehran exhibition, Tehran Islamic summit, broadcasting, hospital, religions and many historical places gives a chance to our guests to go anywhere they want in a shortest time possible.
Emam Khomeini Airport : 50 min
Mehrabad Airport : 20 min
Railway : 25 min
504 rooms and 48 suites in tow towers that are designed with premium quality furniture. All the rooms include anti fire system, strong box, phone, TV, satellite channels, height speed internet and mini bar. We also offer 24-7 room service.
Available rooms and suites :
West tower :
Single room 56, double room 175, normal suite 28, Royal suite 2
East tower :
Single room 114, double room 159, normal suite 15, Royal suite 3
Conference halls, reception halls and restaurants
Darya-e-noor hall :
Is one of the biggest column free halls in Iran with maximum occupancy of 1000 people. Daryay-noor is equipped with multimedia system and is a good place to hold national and international conference. More over it's design has given a luxurious look to this hall.

Yas 1 restaurant hall :
Which is located in a west side of the lobby. With the maximum occupancy of 200 people, it's not only a place foe serving meal, but it's also a good place for meeting and workshops.

Yas 2 restaurant hall :
The newly made hall located in east side of the lobby is a place where you can spend time with your family in it. This hall is designed in a way that can be used only for women. Yas 2 is theory hall for women in Iran.

Nofel loshato restaurant :
Is a place for people who are looking for a casual restaurant for eating meal and holding a small meeting. Nofel loshato serves both Persian and international foods. The maximum occupancy for this cozy restaurant is 140 person.

Rose restaurant :
Has maximum occupancy of 60 person with an amazing view that it has to tehran's northern mountain is an amazing place for having a delicious Persian or international food while holding a small meeting.

French restaurant :
This restaurant was opened on march 3, 2011. Become of it's casual architecture as well as offering a verity of foods in it's menu, It's one of the best French restaurant in Tehran.
Al-Hayath :
The Al-Hayath Lebanese restaurant is another great restaurant of esteghlal hotel. This restaurant was opened on May 2011. With three professional Lebanese chiefs, you can taste a great Arabic food in this restaurant with your family.
Abshar seasonal seasonal :
If you are looking for a place to spend time with your family and friends in, Abshar restaurant is a good place to try.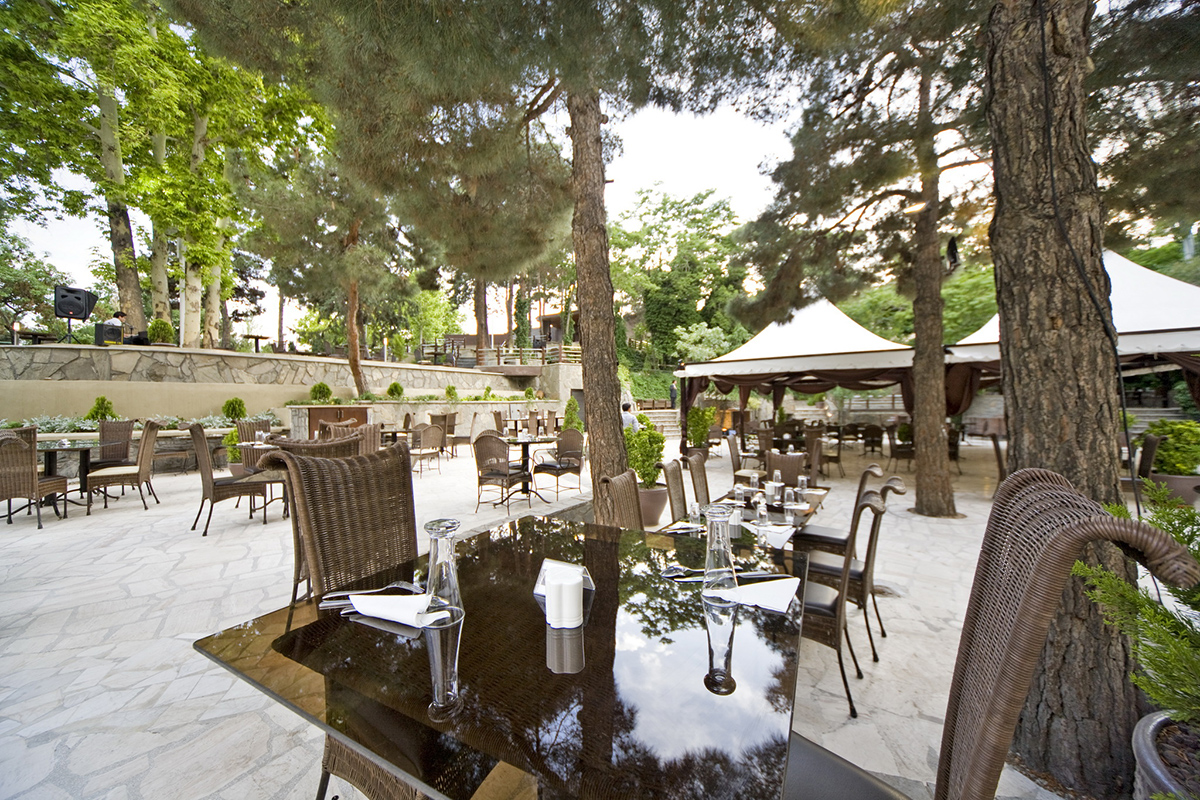 Lobby coffee shop :
While enjoing your rest time in this place, you can have a cup of coffee or a delicious dessert. During the day you can leason to a live piano music. Our coffee shop offers 24-7 service.

Downstair :
Downstair long e is one of the most luxurious place in our hotel. Downstair includes many modern equipments such as stereo system swoth lighting, fast speed internet and many more. In terms of design downstair stands in a good place compare to lounges around the world. With it's amazing panoramic view you can enjoy spending time with your family or business partner while having some soft drink.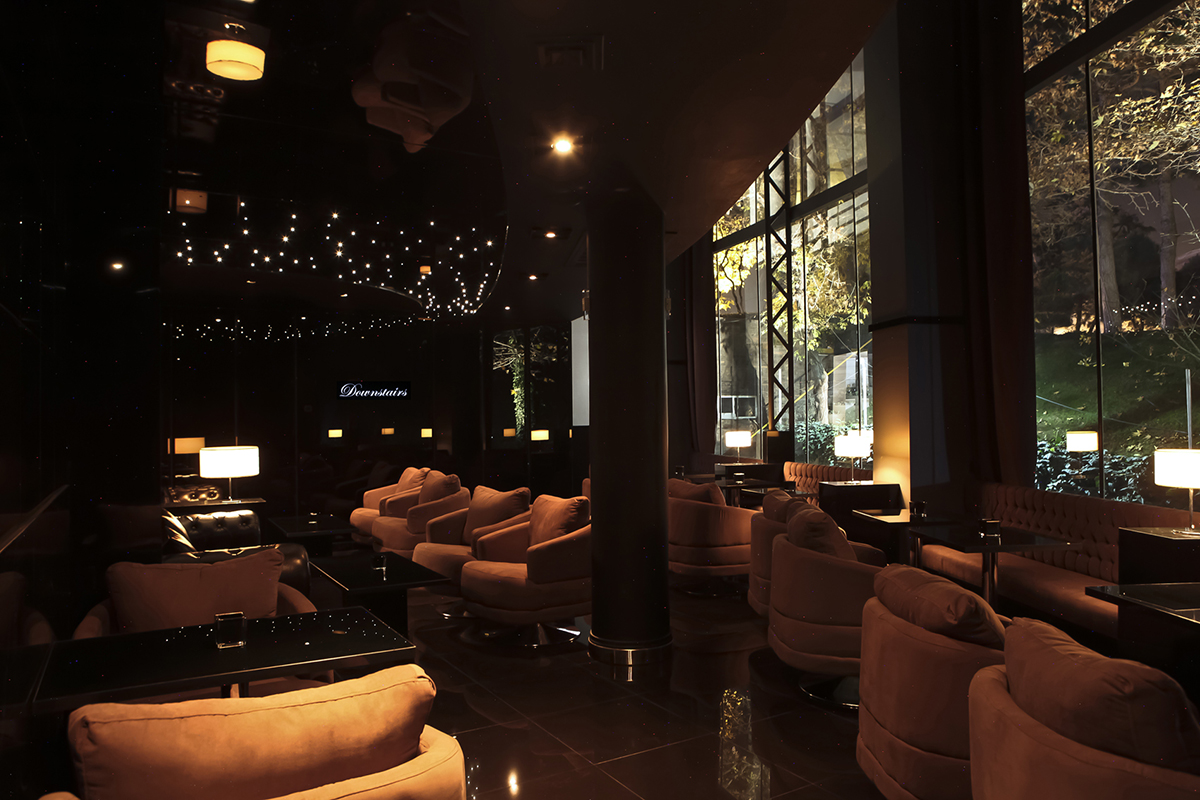 Sport club :
Parsian sport club has an indoor pool, sauna, Jacuzzi, gym and massage classes. It also offers two days per week only for women.

Other services :
Branches of Melat and Sina bank, hand made rug store, gold, jewelry, antique store, painting store, hand crafts, filming and photography services, help desk, business and computer center, barbershop, leather stores, currency exchange, VIP taxi, 24 hours taxi, parking with maximum occupancy of 350 cars, laundry service, store, free safe box, ATM, clinic, suit store, cigar shop, souvenir store, dentistry and flower shop are some other service that our five star hotel offers. Beside that, we are currently using young educated personnel in different parts of our hotel in order to give the best services possible to our dear customers.

The Parsian Esteghlal International Hotel is a hotel in Tehran, Iran. Opened in 1962 as the Royal Tehran Hilton, the hotel was designed by local Iranian architect Heydar Ghiai. The hotel's design consultants also included noted British architect Raglan Squire, who also designed Hilton hotels in Tunis, Bahrain, Nicosia and Jakarta.
The hotel originally consisted of a single tower containing 259 rooms. An additional tower, with 291 more rooms, was constructed in 1972. The hotel's famous guests during this period included Ethiopian Emperor Haile Selassie, King Hussein of Jordan, and astronauts Neil Armstrong, Buzz Aldrin and Michael Collins.
The hotel was renamed the Esteghlal Hotel (meaning "Independence" Hotel in Persian) following the Islamic Revolution in 1979, when all foreign hotel management contracts were severed. It is today part of the state-run Parsian International Hotels Co. A third tower is currently under construction.
Building and Construction Facts:
Unlike its more contemporary twin building, the original white concrete of the first tower was able to retain its coloration due to an innovation by its architect Heydar Ghiai who decided to include particles of crushed white marble into the concrete mix.
Parsian Esteghlal Hotel images :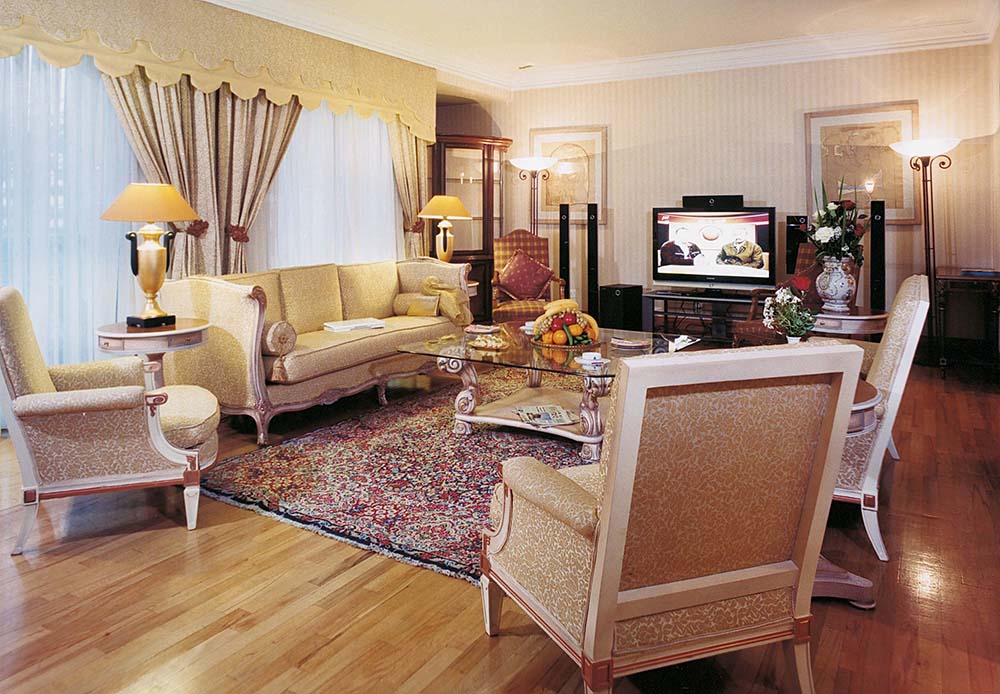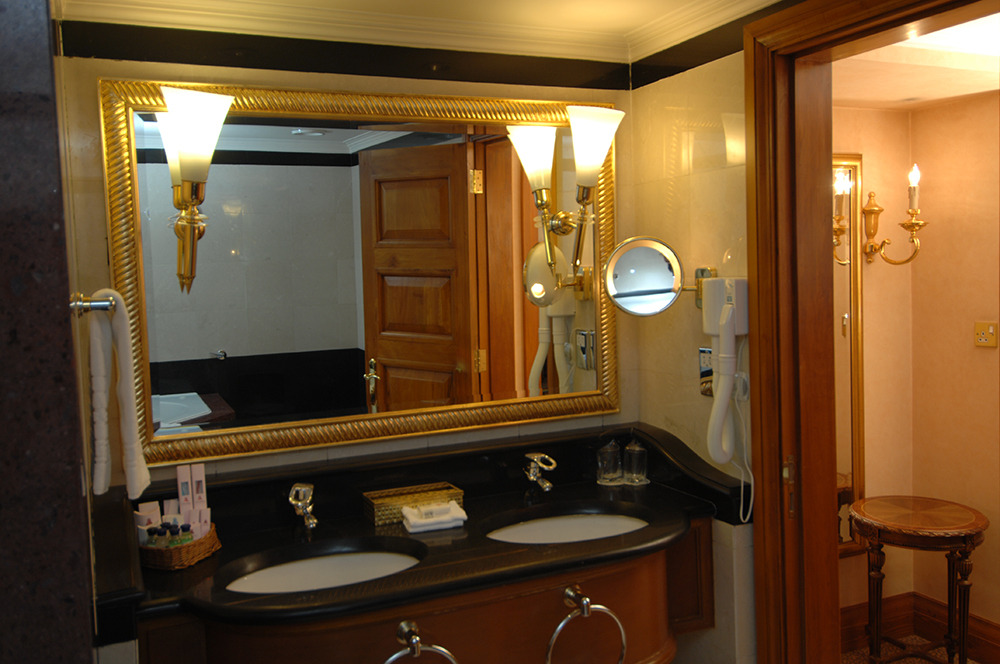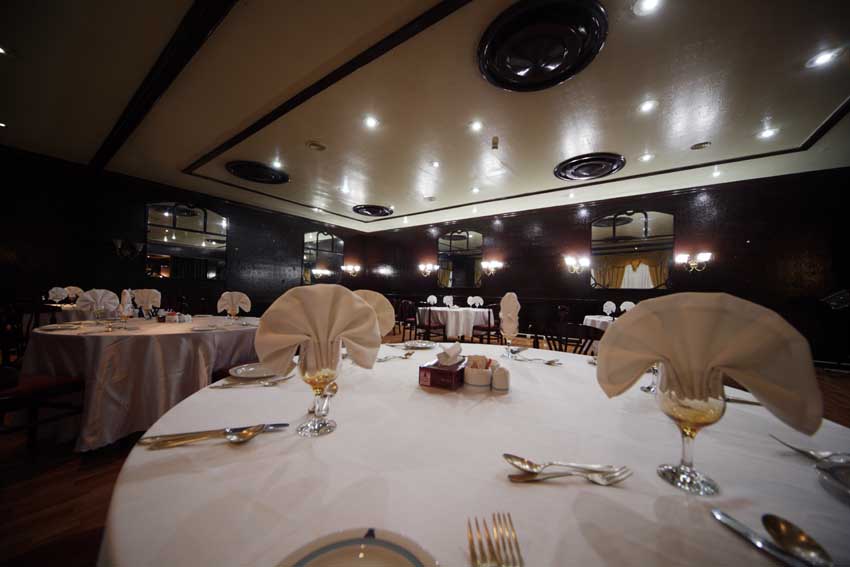 [/vc_column_text][/vc_column][/vc_row][vc_row][vc_column width="1/1″][vc_gmaps title="Parsian Esteghlal Hotel in Google map :" link="#E-8_JTNDaWZyYW1lJTIwc3JjJTNEJTIyaHR0cHMlM0ElMkYlMkZ3d3cuZ29vZ2xlLmNvbSUyRm1hcHMlMkZlbWJlZCUzRnBiJTNEJTIxMW0xNCUyMTFtOCUyMTFtMyUyMTFkMTI5NDUuNTY4OTE2ODU2MjU3JTIxMmQ1MS40MTM1NjQxJTIxM2QzNS43OTAzMDMxJTIxM20yJTIxMWkxMDI0JTIxMmk3NjglMjE0ZjEzLjElMjEzbTMlMjExbTIlMjExczB4MCUyNTNBMHgxZWE4ZTYwNDEyYmUxMDM3JTIxMnNQYXJzaWFuJTJCRXN0ZWdobGFsJTJCSW50ZXJuYXRpb25hbCUyQkhvdGVsJTIxNWUwJTIxM20yJTIxMXNlbiUyMTJzaXIlMjE0djE0NTE1NzUwNjE4MDUlMjIlMjB3aWR0aCUzRCUyMjYwMCUyMiUyMGhlaWdodCUzRCUyMjQ1MCUyMiUyMGZyYW1lYm9yZGVyJTNEJTIyMCUyMiUyMHN0eWxlJTNEJTIyYm9yZGVyJTNBMCUyMiUyMGFsbG93ZnVsbHNjcmVlbiUzRSUzQyUyRmlmcmFtZSUzRQ=="][/vc_column][/vc_row]