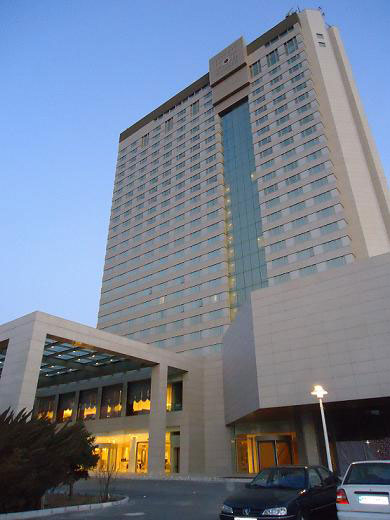 [vc_row][vc_column][vc_column_text]
Parsian Azadi Hotel :
The purpose of Tehran Parsian Azadi Hotel from the beginning has been rendering 5-star services to those guests who wish to experience such services and take benefit from the traditional Iranian guest respecting.
Therefore, upon you decide to be our guest, you will be placed for 5-star position for us and this hotel shall take benefit from its total capacities to achieve your satisfaction.
We are proud that after renovation, we have hosted famous figures such as Ban-Ki Moon, Kufi Annan, Catherin Ashton, Xavier Solana, Venezuelan President, Mahatir Mohammad, Indian PM, Zigmar Gabriel, the German Deputy Chancellor and Ministry of Economy, Austrian President, Sep Blatter, Head of FIFA, Talib Al-Refaei (head of WTO), Bangladeshi PM, Indonesian PM, AC Milan Soccer Team, National Soccer Team, Bryan Tracey, Kitaro and Shahrdad Rohani, Professor Samiei and several celebrities.
Parsian Azadi Hotel is situated at the foot of Alborz Mountains and the junction of the main highways, and therefore, enjoys the best accessing conditions and in this regard, the guests shall have no problems in this regard. The hotel is located in vicinity to the international exhibition, IRIB Conference Center, Islamic Chiefs Conference Hall, Enghelab Sports Complex and certain tourism attractions such as Saad Abad historical complex, Tochal Recreational Center and Tehran Jurassic Park and the guests may access these centers.
Meanwhile, in terms of variability, we have 475 rooms of six different types, we offer our guests the power to choose among single rooms, twin rooms, double rooms, junior suites, royal suites, duplex suite and presidential suite and special disabled room, to which 24/7 Iranian restaurant, international restaurant on 26th floor and Biche Italian Restaurant and seven multipurpose halls with a variety of capacities (from 50 to 500 people) shall be added, offered by our hotel to the guests to cover all their meetings, conferences and ceremonies. Our hotel enjoys BMS energy cost-effective integrated system and certain notices have been installed in all rooms on washing the bed sheets and optimized water consumption, and we are deemed as the first Iranian Green Hotel.
The Parsian Azadi Hotel is one of the largest and tallest hotels in Tehran, situated in the Evin neighborhood, overlooking the city. The hotel has 475 rooms.
Parsian Azadi Hotel History :
The hotel was built as the Hyatt Crown Tehran in 1977. It was the third Hyatt to open in Iran, following the Hyatt Caspian in Chalusand the Hyatt Omar Khayam in Mashhad. All three hotels were owned by the Pahlavi Foundation and managed by Hyatt.
With the Islamic Revolution in 1979, the Pahlavi Foundation was dissolved and the hotels were transferred to the Foundation of the Oppressed and Disabled and the management contracts with Hyatt were severed. The hotel was renamed the Tehran Crown Hotel that year and then the Azadi Grand Hotel (Azadi means "Freedom" in Persian) in 1980. The Foundation's hotel division was separated off in 1995, named first Bonyads Hotels, then Azadi Hotels in 1999 and finally Parsian Hotels in 2000.
The Azadi Grand Hotel closed in 2007 for a $50 million renovation overseen by Italian and Swiss interior designers and a number of Chinese construction firms. It reopened in 2011 as the Parsian Azadi Hotel
Parsian Azadi Hotel images :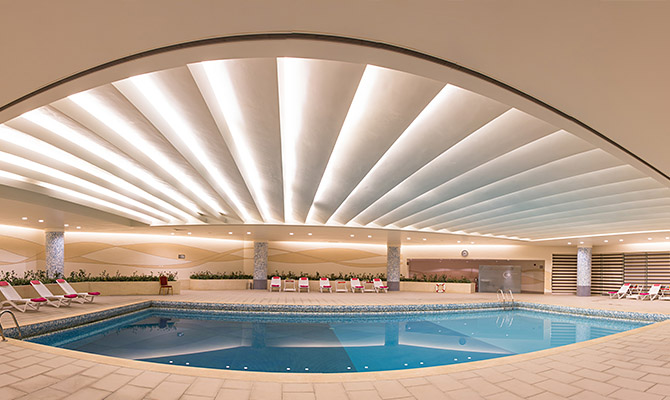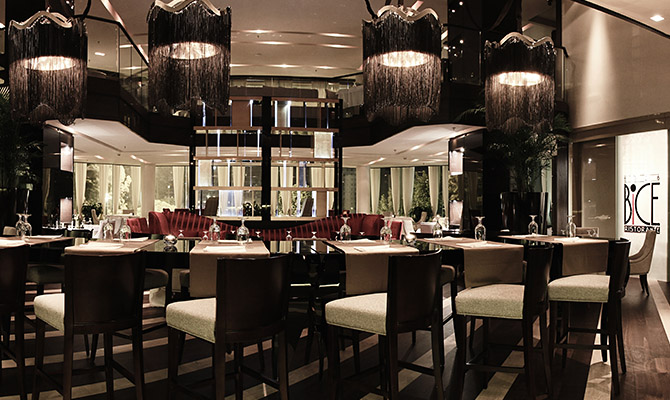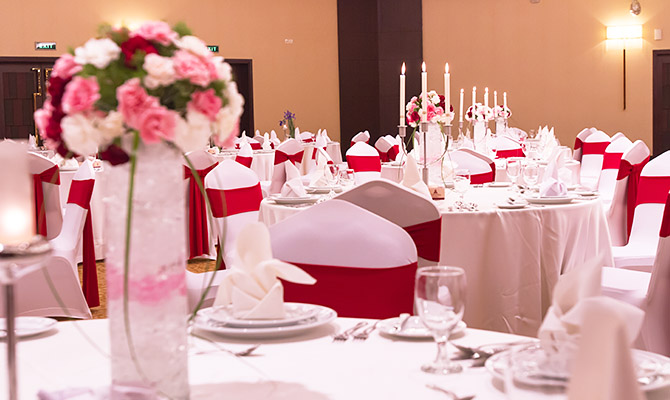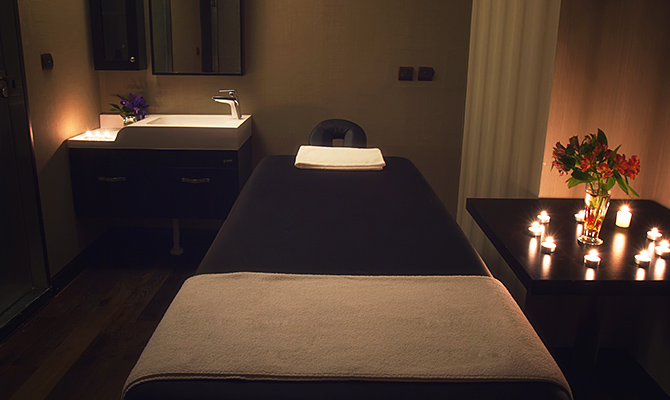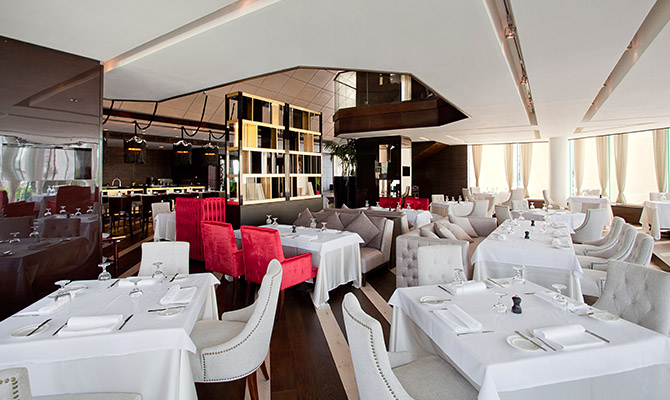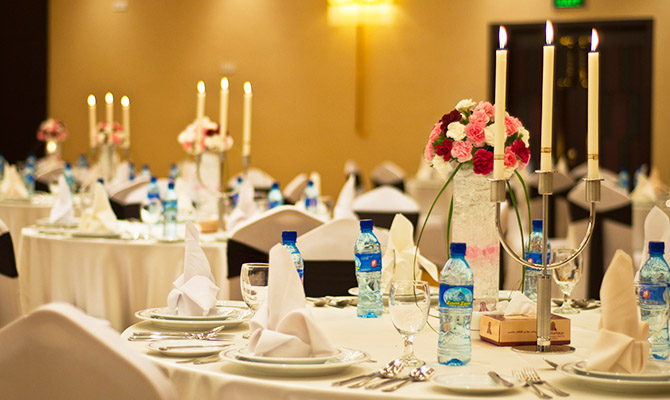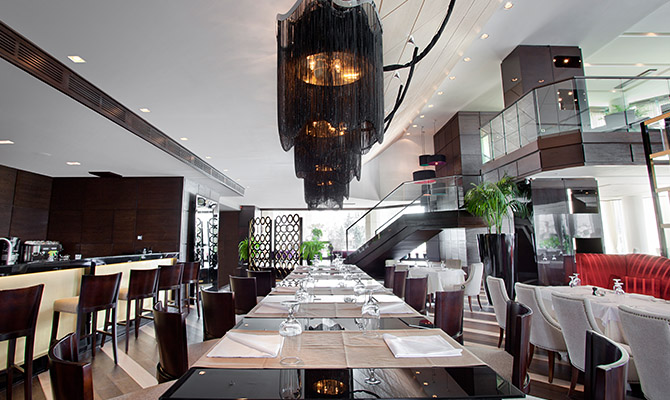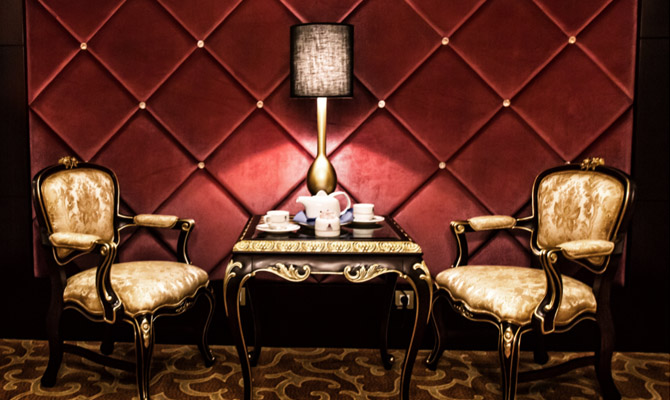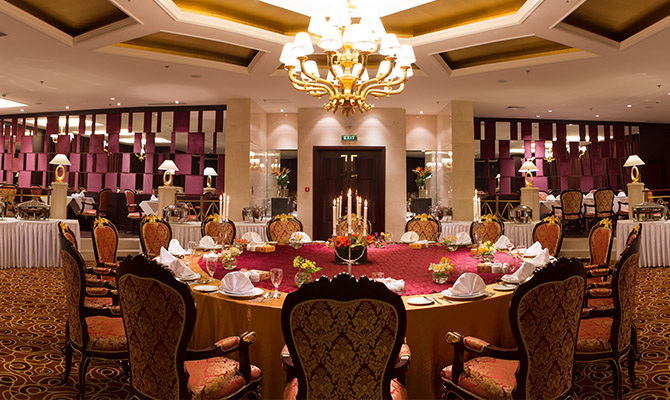 Parsian Azadi International Hotel web site : (Click)[/vc_column_text][/vc_column][/vc_row][vc_row][vc_column width="1/1″][vc_gmaps title="Parsian Azadi hotel in Google map : " link="#E-8_JTNDaWZyYW1lJTIwc3JjJTNEJTIyaHR0cHMlM0ElMkYlMkZ3d3cuZ29vZ2xlLmNvbSUyRm1hcHMlMkZlbWJlZCUzRnBiJTNEJTIxMW0xNCUyMTFtOCUyMTFtMyUyMTFkMTI5NDUuNjcwMjM4MDA1NTcyJTIxMmQ1MS4zOTAxMDI4JTIxM2QzNS43ODk2ODExJTIxM20yJTIxMWkxMDI0JTIxMmk3NjglMjE0ZjEzLjElMjEzbTMlMjExbTIlMjExczB4MCUyNTNBMHhkMDk0MTg3ZTJmOWE0MmRkJTIxMnNQYXJzaWFuJTJCSG90ZWwlMkJBemFkaSUyMTVlMCUyMTNtMiUyMTFzZW4lMjEyc2lyJTIxNHYxNDUxNTg0NTMzNDM1JTIyJTIwd2lkdGglM0QlMjI2MDAlMjIlMjBoZWlnaHQlM0QlMjI0NTAlMjIlMjBmcmFtZWJvcmRlciUzRCUyMjAlMjIlMjBzdHlsZSUzRCUyMmJvcmRlciUzQTAlMjIlMjBhbGxvd2Z1bGxzY3JlZW4lM0UlM0MlMkZpZnJhbWUlM0U="][/vc_column][/vc_row]