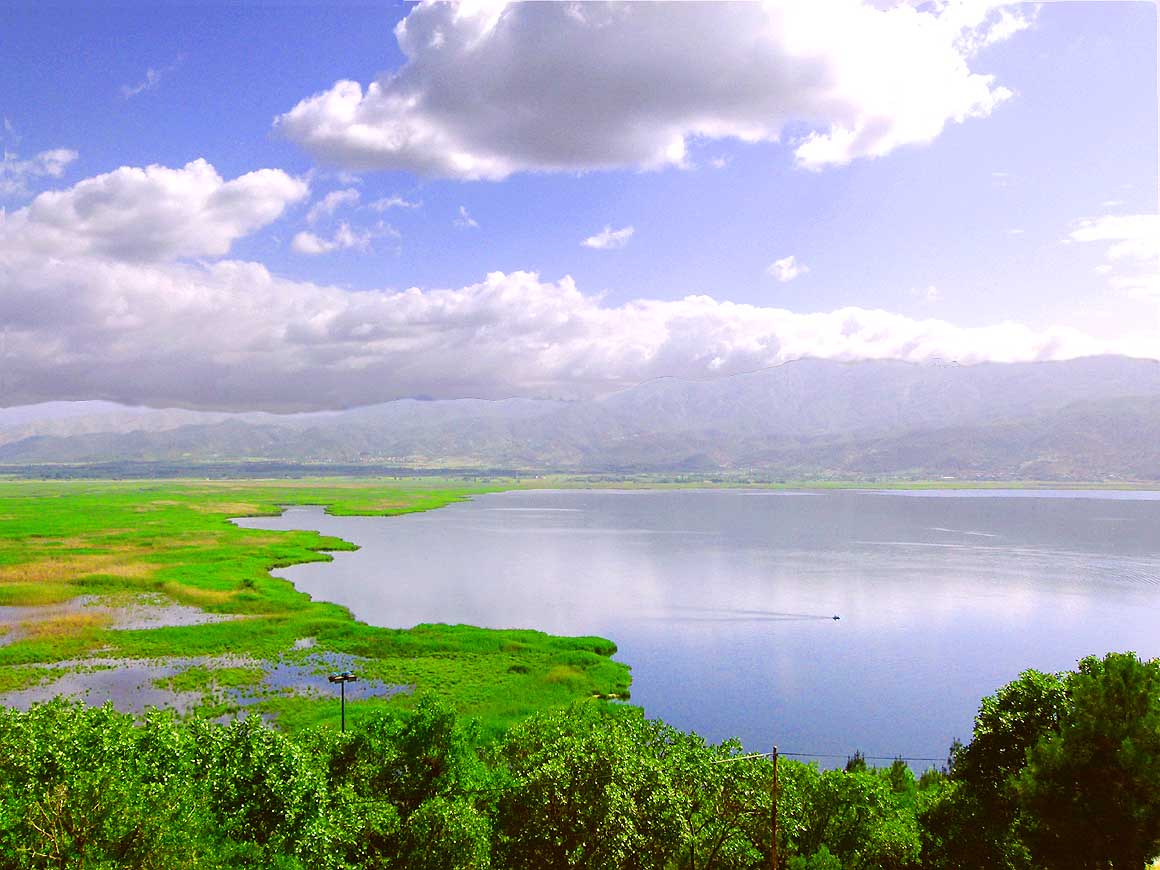 [vc_row][vc_column][vc_column_text]
Zarivar Lake : 
Zarivar Lake or Zeribar Lake, with a length of 5 km and a maximum width of 1.6 km, is located near the city of Marivan. It is situated at an altitude of 1,285 meters above sea level.
The name is composed of Zre (sea) and the suffix –bar, which in Kurdish means lake.
Zarivar Lake , such a dreamy lake, is fed by no river and its water is provided only by the snow melted in the surrounding mountains.
The mountains are covered with forests of various species such as oaks, pears and almonds.
Many works of fiction about the lake have been narrated and the most famous one is the story of a city which is buried under the water of the lake.
Zarivar Lake has a significant ecological role in the area as it is located in a long and vast valley.
Furthermore, Zarivar's moving islands have made it one of the most beautiful places in the world.
The area has attracted many tourists and nature-lovers during recent years
Zarivar Lake is one of the most beautiful lakes of Iran lies in Iran's western Kurdestan Province, which is believed to be among the world's largest sweet-water lakes. Zeribar Lake is a major touristic attraction in the region. Beautiful Lake, amazing region and kind inhabitants are 3 reasons that cause everyone to visit Zarivar. There is a great deal of folklore about the origins of this lake amongst the Kurdish people of the area but to know the word Zari means Lake. Zarivar`s Max. Length is 5 Km, its Max. Width is 1.6 km and the Max. Depth is 6 m! There are about 7 hundreds springs in Zarivar Lake providing the water for it and there isn't any river flows to the lake So Zaribar Lake .is Unique in the world! Another records for Zarivar is about its springs There isn't any sweet-water lake in the world except for Zarivar that has such number of springs! Zarivar located in a valley and surrounded by .jungles and woodlands ,You can see many Iranian oak trees and also some wild pear almond and Hawthorn trees. Lake is surrounded by beautiful .Canebrake which is resorts for Aquatics, Amphibian and Water snakes Zarivar has numerous small islands which are place for Waterfowls to rest in a shade of a tree. Come on! Lets travel to this beautiful, unique !sweet water Lake
Zrivar in Wikipedia:  (Click)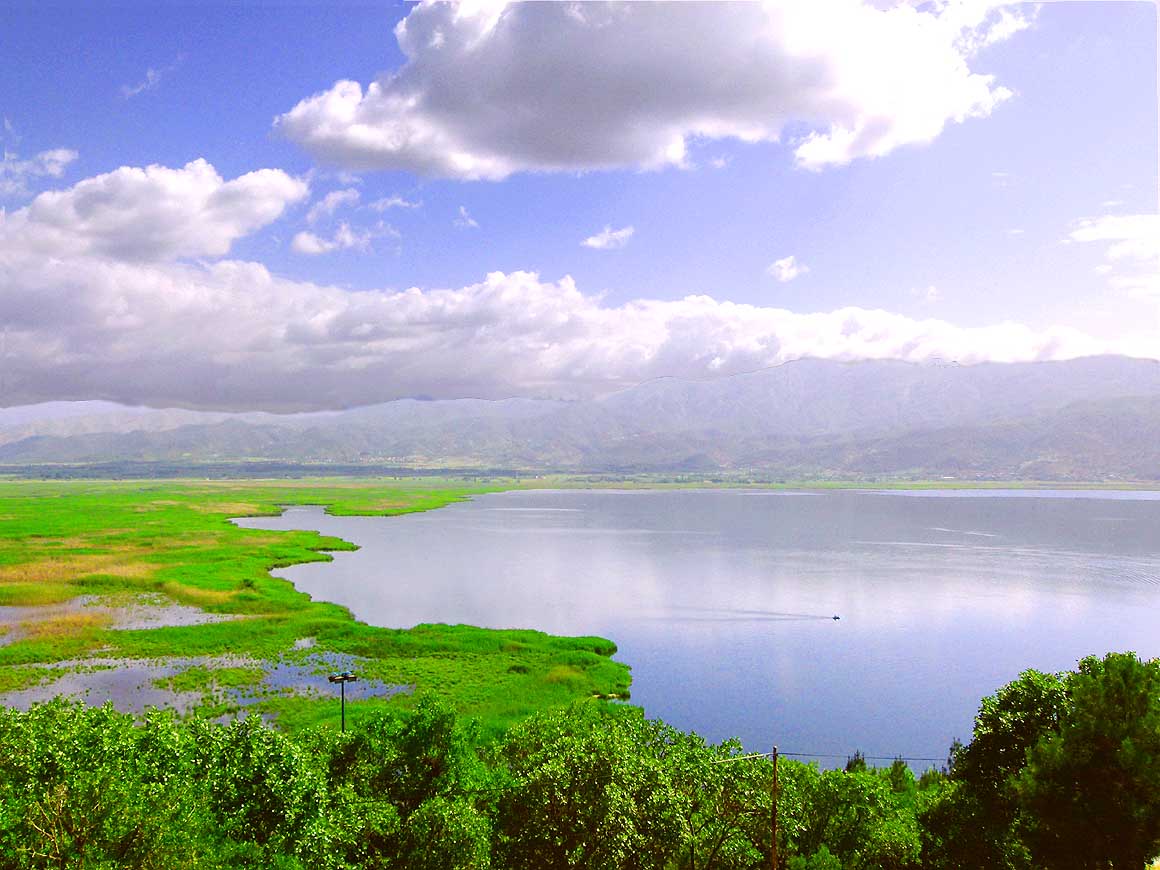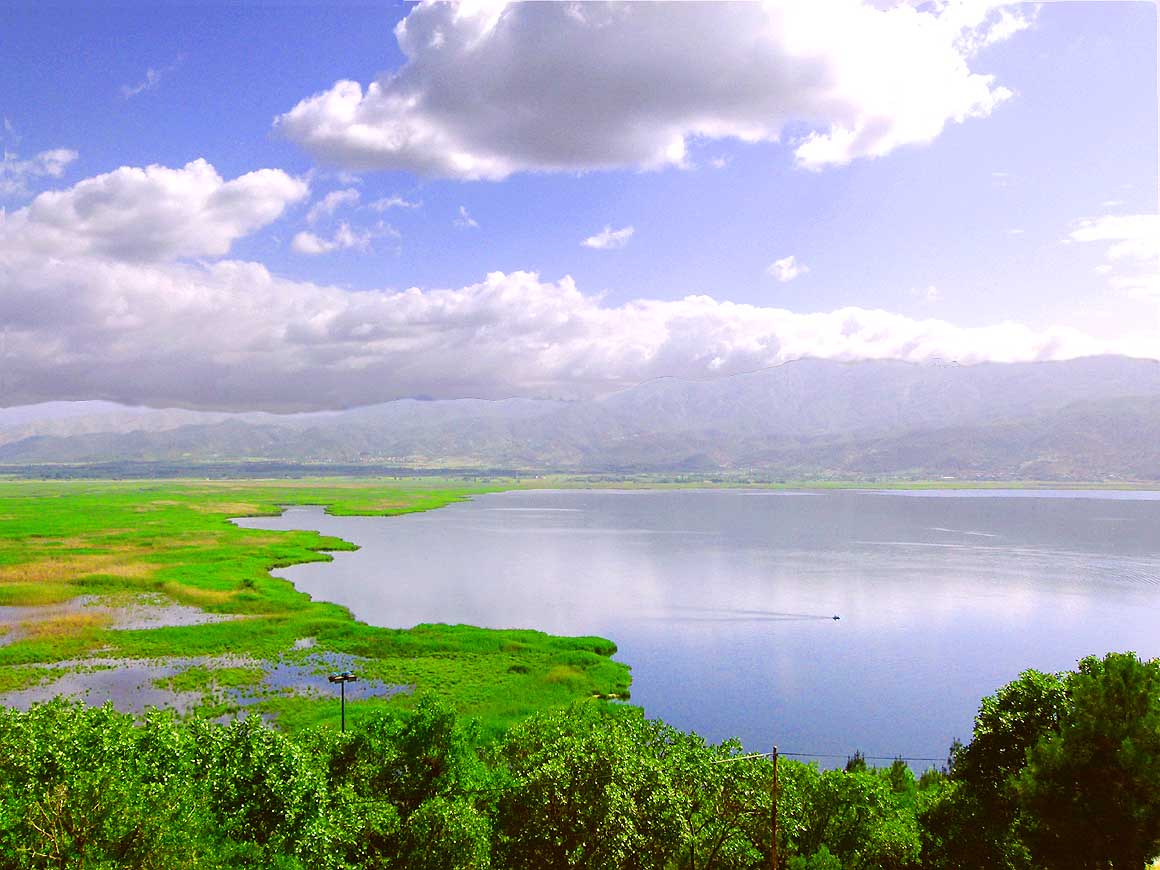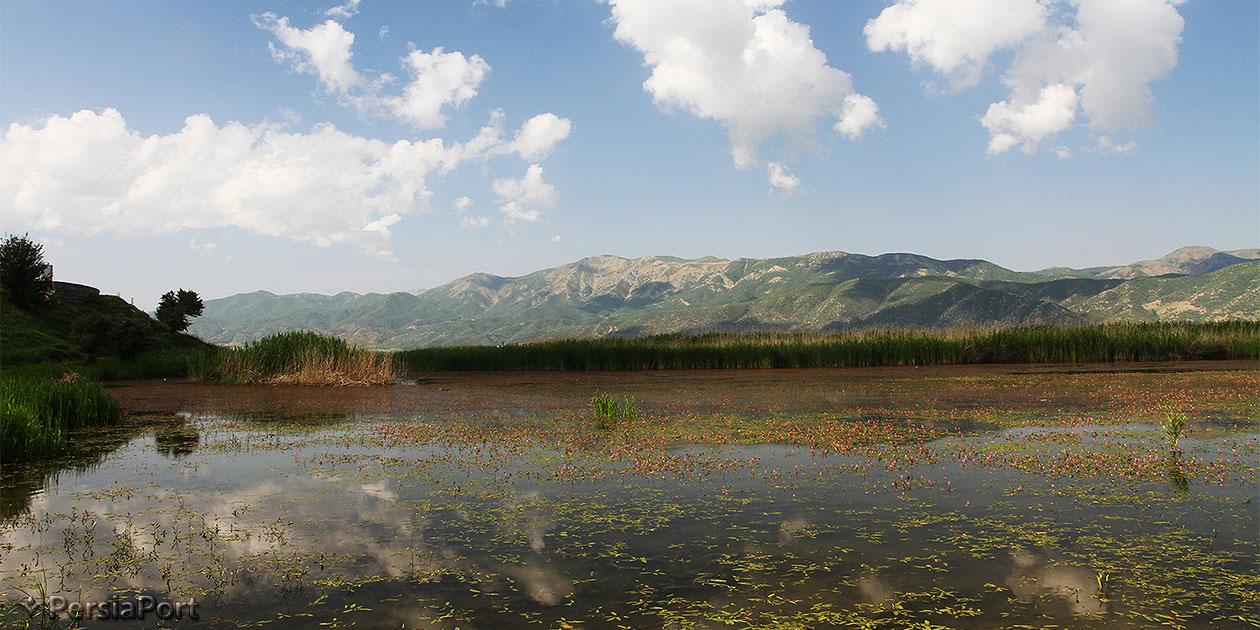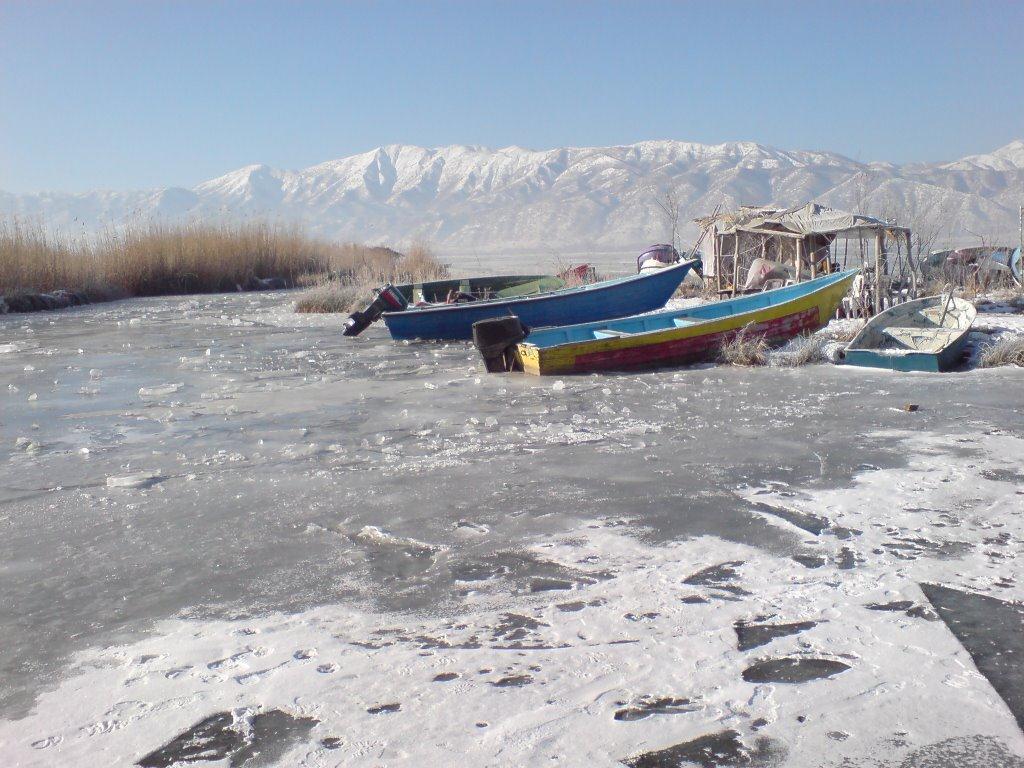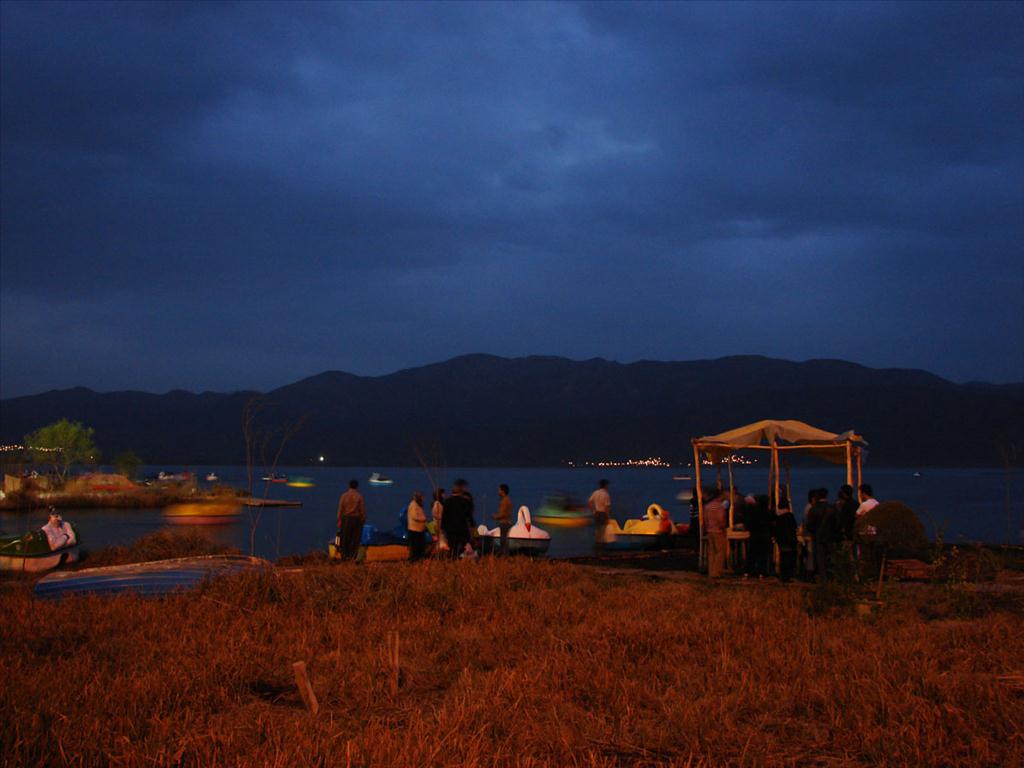 [/vc_column_text][/vc_column][/vc_row][vc_row][vc_column width="1/1″][vc_gmaps title="Zarivar Lake in Google map :" link="#E-8_JTNDaWZyYW1lJTIwc3JjJTNEJTIyaHR0cHMlM0ElMkYlMkZ3d3cuZ29vZ2xlLmNvbSUyRm1hcHMlMkZlbWJlZCUzRnBiJTNEJTIxMW0xOCUyMTFtMTIlMjExbTMlMjExZDUxOTM5LjkwNTcwMjQzNjcyJTIxMmQ0Ni4wOTQ5NTIzMTg4MDcwOTYlMjEzZDM1LjU0NzY3MzAzNzYxNjEzJTIxMm0zJTIxMWYwJTIxMmYwJTIxM2YwJTIxM20yJTIxMWkxMDI0JTIxMmk3NjglMjE0ZjEzLjElMjEzbTMlMjExbTIlMjExczB4M2ZmZjQ5N2NlNDczODk1YiUyNTNBMHg4ZGJlNzVhNDhiMDg5YTViJTIxMnNaYXJpdmFyJTJCTGFrZSUyMTVlMCUyMTNtMiUyMTFzZW4lMjEyc2lyJTIxNHYxNDUxNTU4MzUyMjAxJTIyJTIwd2lkdGglM0QlMjI2MDAlMjIlMjBoZWlnaHQlM0QlMjI0NTAlMjIlMjBmcmFtZWJvcmRlciUzRCUyMjAlMjIlMjBzdHlsZSUzRCUyMmJvcmRlciUzQTAlMjIlMjBhbGxvd2Z1bGxzY3JlZW4lM0UlM0MlMkZpZnJhbWUlM0U="][/vc_column][/vc_row]