[vc_row][vc_column][vc_column_text]
Nayband Village

(Naiband Village)
A picture of 'Nayband Village (a beautiful village in the middle of desert)', this photo is taken in the destination of Nay Band in the ostan of South Khorasan in the country of Iran
Introduction

:
Nayband (نایبند) is one of remotest villages in Iran. You should drive 200 km from the Tabas (طبس) in the heart of desert to get the Nayband but it is not a dry and deserted village, you can find many different types of fruit trees behind rough mountains just in the middle of desert.
Nayband Village Location

:
South of Tabas, Yazd province
Days of trip to Nayband Village : (Without air plane) 3-4 Days from Tehran to Tehran (Without heavy traffic you need About 15-17 hr driving from Tehran to "Nayband" village)
Nayband Wildlife Sanctuary:
Nayband Wildlife Sanctuary, Naybandan Wildlife Refuge or Nayband National Park is a National Park in Iran. It is situated inSouth Khorasan Province at 180 km south of Tabas, near the provincial city of Birjand, and Neyshabur and Mashhad from the Razavi Khorasan Province. With a size of 1.5 million hectare it is the largest reserve in Iran. It has various topographic areas like mountains, plains, sand plains, hilly desert plains, and water with different taste from the most salty water to the freshest water. The height of this refuge is varying from 680m to 3009m from sea level, the climate variety is from the hottest part in the southeastern point of Nayband Mountain (Dig-e-Rustam) the coldest part in northeastern part of Nayband Mountain (Aliabad). It has recently been given legal protection and is known today to hold the highest population of the Asiatic cheetah. Since 2006, it was estimated that at least 15 cheetahs live there
Nayband Fauna : 
Mammals like Asiatic cheetahs, Persian leopard, caracal, wild goat, jebeer gazelle, wild sheep, mouflon, ibex, Blandford's fox,Rüppell's fox, and exotic and valuable birds like bustard, cuckoo, Pleske's ground jay, and other birds such as partridge, crao, hoopoe, lark, horned lark, different types of owls,eagles, vultures, and reptilians like jafari snakes, viper, camel snake, asp, horned asp, lizards, geckos, and rodents like rats, porcupines and insect-eaters like hedgehog, and bats.
Attention

:
In holidays there is heavy traffic in all roads around Tehran.
Best time to visit

: October to March
Daily time visit

: No limit
Difficulty level

: Easy
Requirements

: (Depend on your plan) Guide or GPS track, water, food, warm and waterproof clothes and tent, waterproof shoes, headlamp
Nayband Village Tour

: (Click)
Nayband Photos :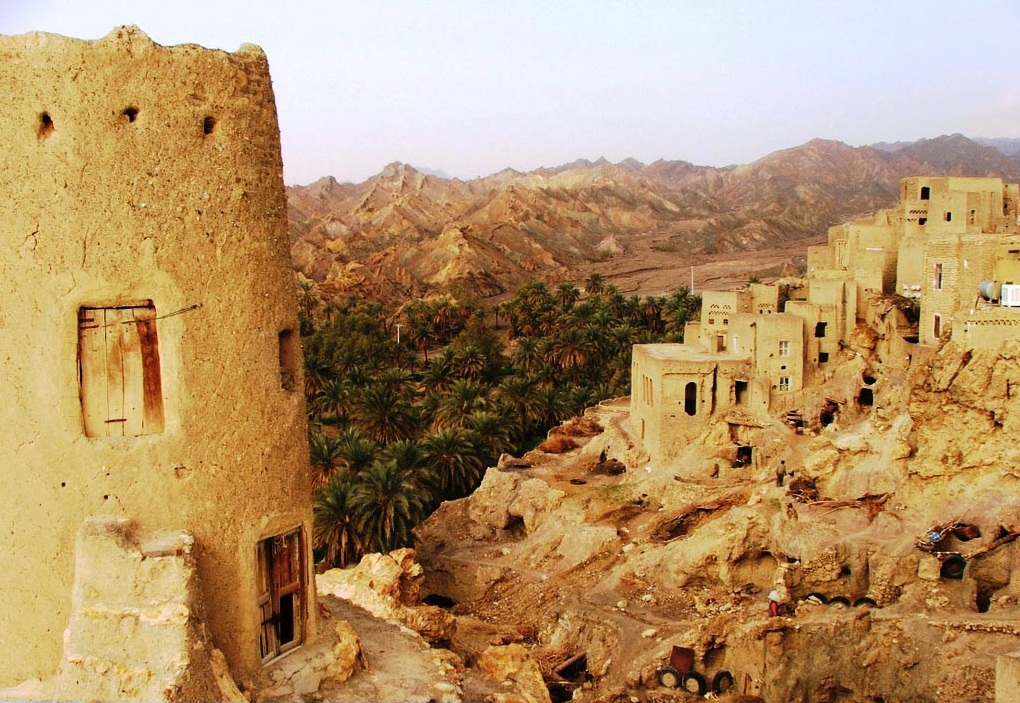 [/vc_column_text][/vc_column][/vc_row][vc_row][vc_column width="1/1″][vc_gmaps title="Nayband Village in Google map" link="#E-8_JTNDaWZyYW1lJTIwc3JjJTNEJTIyaHR0cHMlM0ElMkYlMkZ3d3cuZ29vZ2xlLmNvbSUyRm1hcHMlMkZlbWJlZCUzRnBiJTNEJTIxMW0xOCUyMTFtMTIlMjExbTMlMjExZDg2MjYwNi40NzU1Njc0NTMlMjEyZDU2Ljk0MTUyNDc3NDg1NDMlMjEzZDMyLjM3NzQzOTczOTg4NDYyJTIxMm0zJTIxMWYwJTIxMmYwJTIxM2YwJTIxM20yJTIxMWkxMDI0JTIxMmk3NjglMjE0ZjEzLjElMjEzbTMlMjExbTIlMjExczB4M2YwNWEyOGMwMTUwMjczMSUyNTNBMHgyNzMyOTFmNjVmZmE1OTRmJTIxMnNOYXliYW5kJTIxNWUwJTIxM20yJTIxMXNlbiUyMTJzaXIlMjE0djE0NDk3NjgzMTM3OTElMjIlMjB3aWR0aCUzRCUyMjYwMCUyMiUyMGhlaWdodCUzRCUyMjQ1MCUyMiUyMGZyYW1lYm9yZGVyJTNEJTIyMCUyMiUyMHN0eWxlJTNEJTIyYm9yZGVyJTNBMCUyMiUyMGFsbG93ZnVsbHNjcmVlbiUzRSUzQyUyRmlmcmFtZSUzRQ=="][/vc_column][/vc_row]