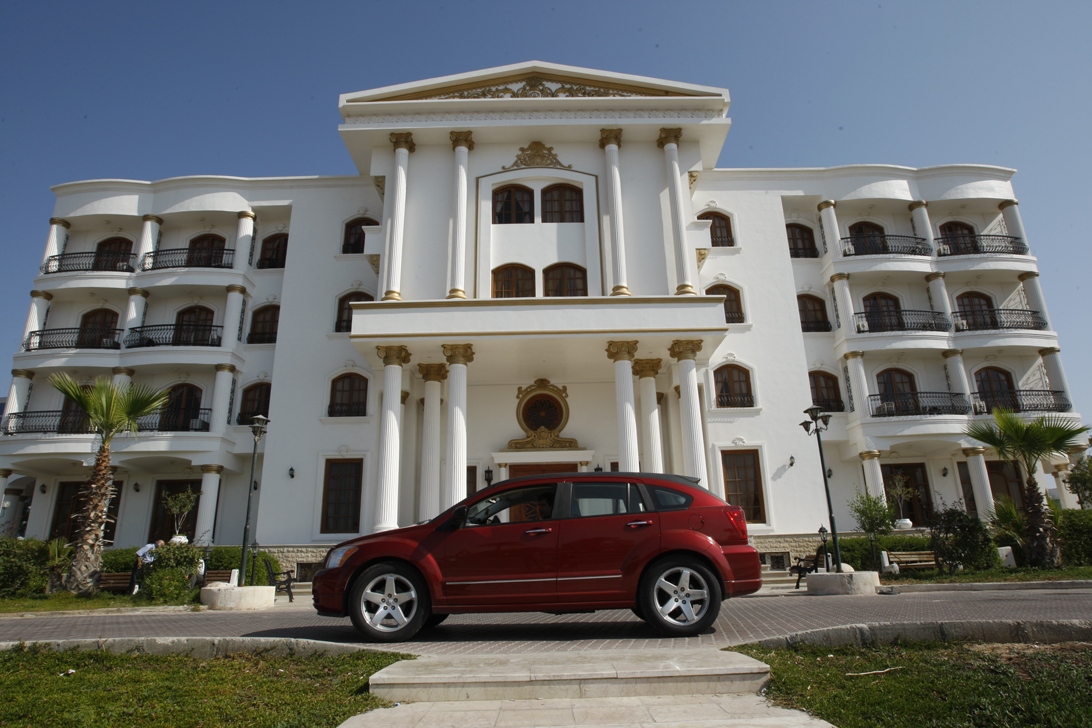 [vc_row][vc_column][vc_column_text]
Maryam Sorinet Hotel in Kish Island, IRAN
Maryam Sorinet Hotel (Five Star – *****)
Maryam Sorinet Hotel joined Sorinet Hotels Group in March 2012. Two months later in May 2012, major renovation and modernization was started. Maryam Sorinet Hotel reopens its doors to Kish beautiful Island tourists on the 24th of October 2013
Kish Maryam Sorinet Hotel formerly was one of the four-star hotels of Kish that with joining to the group of Sorinet Hotels was renamed Kish Sorinet Hotel or Maryam Sorinet Hotel. At present, this hotel is reconstructed and as five-star Kish Sorinet Hotel is ready to host the guests.
This hotel is designed in four floors with European architecture style of Brook. Closeness to the bazaars is one of the features of this hotel. This hotel is located in an area of 7 thousand meters close to Amir Kabir Square. Furthermore, it is close to the coast and recreational jetty of Kish as well as main shopping centers such as Morvarid markets, Pardis 1 & 2, trade center, hypermarkets, etc. therefore, it is a suitable accommodation place in the beautiful island of Kish.
sorinet Hotel Complex was constructed in a 7000 square meters land with the foundation ofn5650 square meters in 1380. Elegant rooms with 110 fixed and 20 extra beds have been provided for guests to spend the most delightful and peaceful holiday in the hotel.
Maryam Sorinet Hotel is the first hotel in Iran equipped with BMS technology in a way that all the electronic equipments of rooms and suits such as light system, air conditioning, audio and video, etc. automatically will be active by the entrance of the traveler. In addition, the rooms of this hotel have special services for the invalids and aged people.
34 rooms of this hotel are sun-facing that present its beautiful appearance to the guests. Furthermore, in upper floors, the appearance of sea is observable.
Free services of the hotel include welcome drink, in and out airport transfer, high-speed Internet, mini bar, coffee and tea service and evening fruit service. Airport transfer for suits is conducted with limousine.
It is important to note that the construction plan of Maryam Hotel 2 in 7 floors and in similar façade with Maryam Hotel 1 has been started from the beginning of 2013. It will be ready to host the guests with the current hotel consistently after the end of its construction.
Number of Rooms: 56

Check in: 2 PM

Check out: 12 PM
Maryam Sorinet Hotel Facilities
Swimming pool

Billiard Club

Gym

Massage parlor

Coffee Shop

Net Cafe

Auditorium

Restaurant

Shopping center

Green Space

Laundry

Rent Car

Taxi Services

Wireless Internet

Private Parking

Library

Barber

Medical Services

Fast food restaurant

Satellite TV

ATM Bank
Maryam Sorinet Hotel Address

: Sorinet Maryam Hotel, Amir Kabir Sq, Kish / Iran

[/vc_column_text][/vc_column][/vc_row][vc_row][vc_column width="1/1″][vc_gmaps title="Maryam Sorinet Hotel in Google map" link="#E-8_JTNDaWZyYW1lJTIwc3JjJTNEJTIyaHR0cHMlM0ElMkYlMkZ3d3cuZ29vZ2xlLmNvbSUyRm1hcHMlMkZlbWJlZCUzRnBiJTNEJTIxMW0xNCUyMTFtOCUyMTFtMyUyMTFkMTQyNzcuMTc4NDYxNTAwMDglMjEyZDU0LjAxNDkzOTclMjEzZDI2LjU0MjgwMTclMjEzbTIlMjExaTEwMjQlMjEyaTc2OCUyMTRmMTMuMSUyMTNtMyUyMTFtMiUyMTFzMHgwJTI1M0EweGE2ZmJlNTg5YTFmODgyYmYlMjEyc1NvcmluZXQlMkJNYXJ5YW0lMkJIb3RlbCUyMTVlMCUyMTNtMiUyMTFzZW4lMjEyc2lyJTIxNHYxNDQ5NzYyNjEyMzEwJTIyJTIwd2lkdGglM0QlMjI2MDAlMjIlMjBoZWlnaHQlM0QlMjI0NTAlMjIlMjBmcmFtZWJvcmRlciUzRCUyMjAlMjIlMjBzdHlsZSUzRCUyMmJvcmRlciUzQTAlMjIlMjBhbGxvd2Z1bGxzY3JlZW4lM0UlM0MlMkZpZnJhbWUlM0U="][/vc_column][/vc_row]