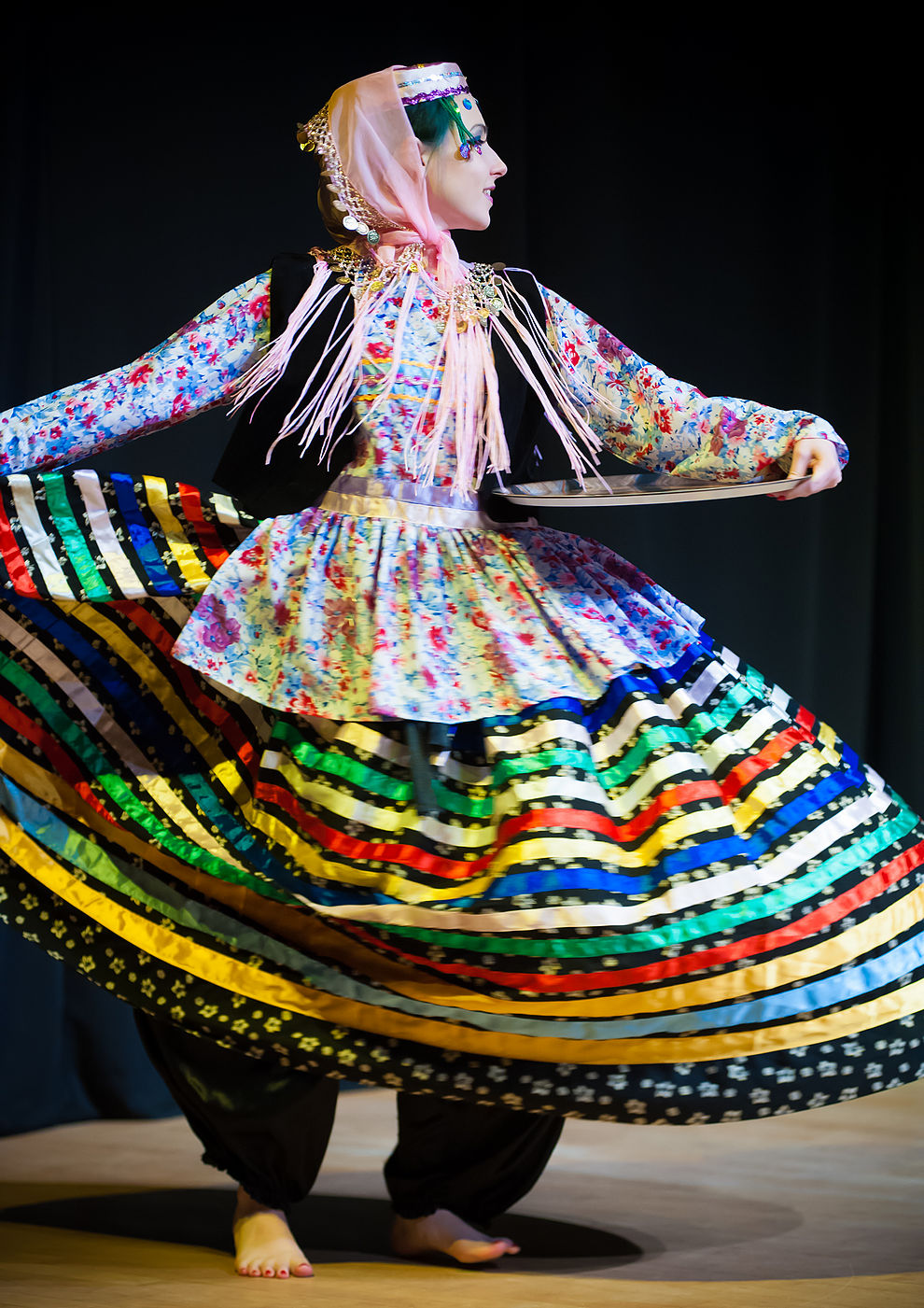 The Traditional Costumes Of Gilak Women
---
The traditional costume in each region reveals facts about the lifestyle and beliefs of the residents. People in each part of Iran have worn different types of clothing throughout history. Here is a brief description of traditional costumes of Gilak women in Guilan Province, northern Iran.  Due to the scenic beauty of nature in Guilan, black color is seldom used by women as part of their costume. The color is only used by old women for their lachak, a hat-like head dress used by women in past times. Indeed, Gilak people did not wear black dresses during mourning ceremonies and used their ragged costumes to show sorrow for a person's death.  The main clothing items of Gilak women are scarf, lachak, robe, coat, skirt, trousers, Shaliteh, and chador kamar. Here are some brief descriptions of some of these clothing items. Shaliteh or Kutah Tuman is a pleated short skirt, which is also known as the Gerd-e Tuman. The skirt is used with traditional wide trousers narrowing at the ankles. Chador Kamar, which is also called Kamar-Dabad, is a piece of Chador Shab, a colorful checkered cloth. The Gilak women wrapped it around their waist during farming; they also use it for carrying their babies on their back.
---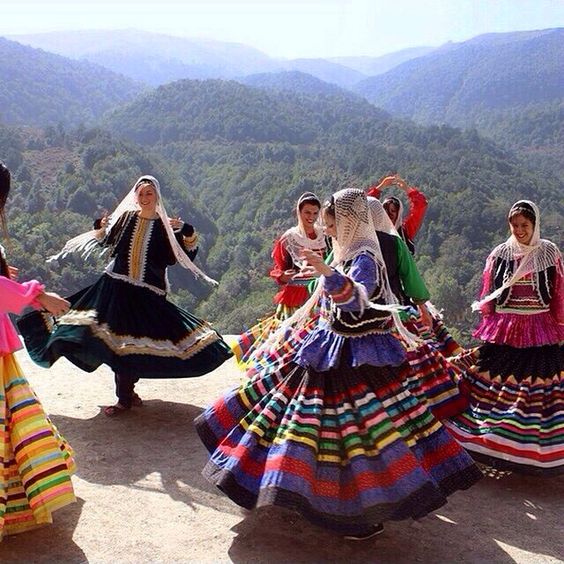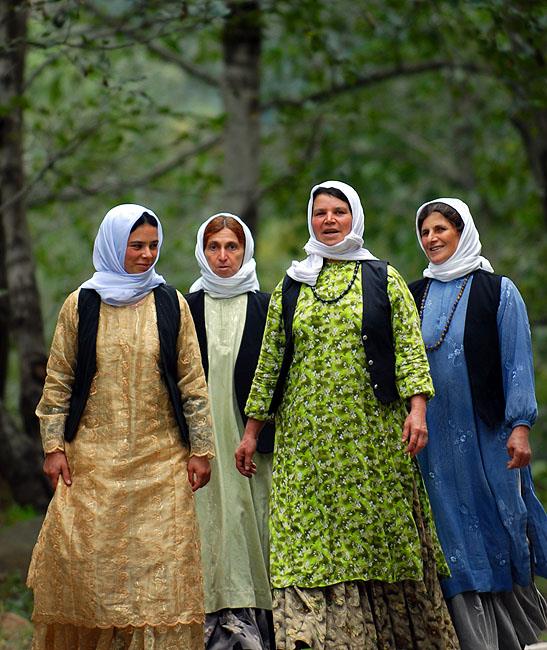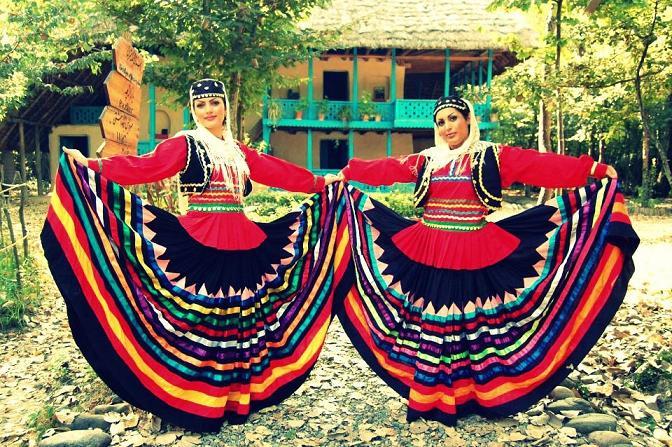 There are three different types of traditional dresses in eastern, western and central parts of Guilan Province. Women´s costume in eastern Guilan is called

"Qasemabadi"

. The costume is named

"Taleshi"

in western part of the province and dress of Gilak woman in center is called

"Rosukhi"

. The Taleshi costume is made of floral, colorful fabrics while Qasemabadi costume is made of one color fabric; however it is ornamented with colorful ribbons. The Taleshi costume includes a white scarf, a vest decorated with coins, long-sleeved loose dress and a long skirt. The length of the skirt varies according to the place they live in. The costume women wear in Qasembad has some specific characteristic; Women of this region use a head dress named mandil, it is used as a hat under their scarf and it is decorated with several coins. They put on a simple neckline loose dress and a long skirt, which is decorated with colorful ribbons. 
---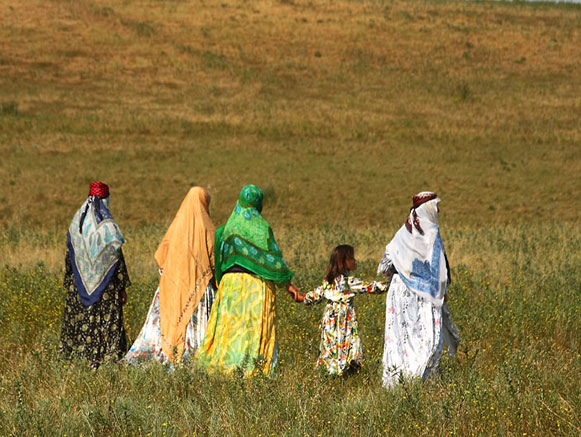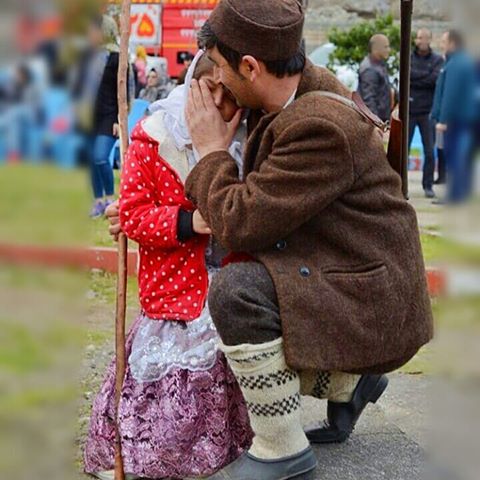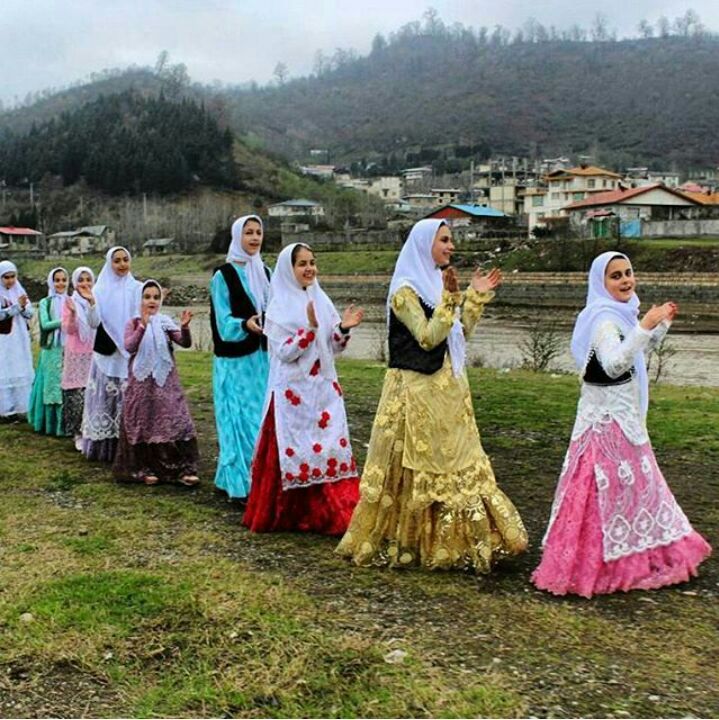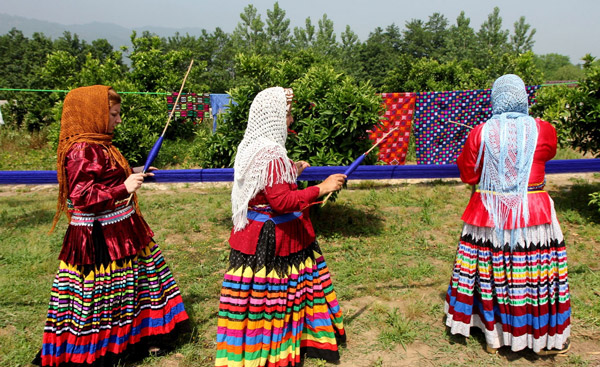 Different kinds of fabric are used by Gilak women due to the climatic situation they lived in. The Women who live near mountains use thicker fabrics like velvet while women in central parts use silk for their costumes. 
In ancient times, this area was a Persian province known as Daylam. The Daylam region belongs to the modern region of Guilan. It was the place of origin of the Buyid dynasty. 
The local inhabitants of the province had a prominent position during the Sassanid dynasty and their political power extended all the way to Mesopotamia. 
---
Shivar Siavoshan Tour and Travel Agency, can help you with buying this clothing !! For more information contact us on whatsapp:

+989917223950 
Follow us on Instagram : click here