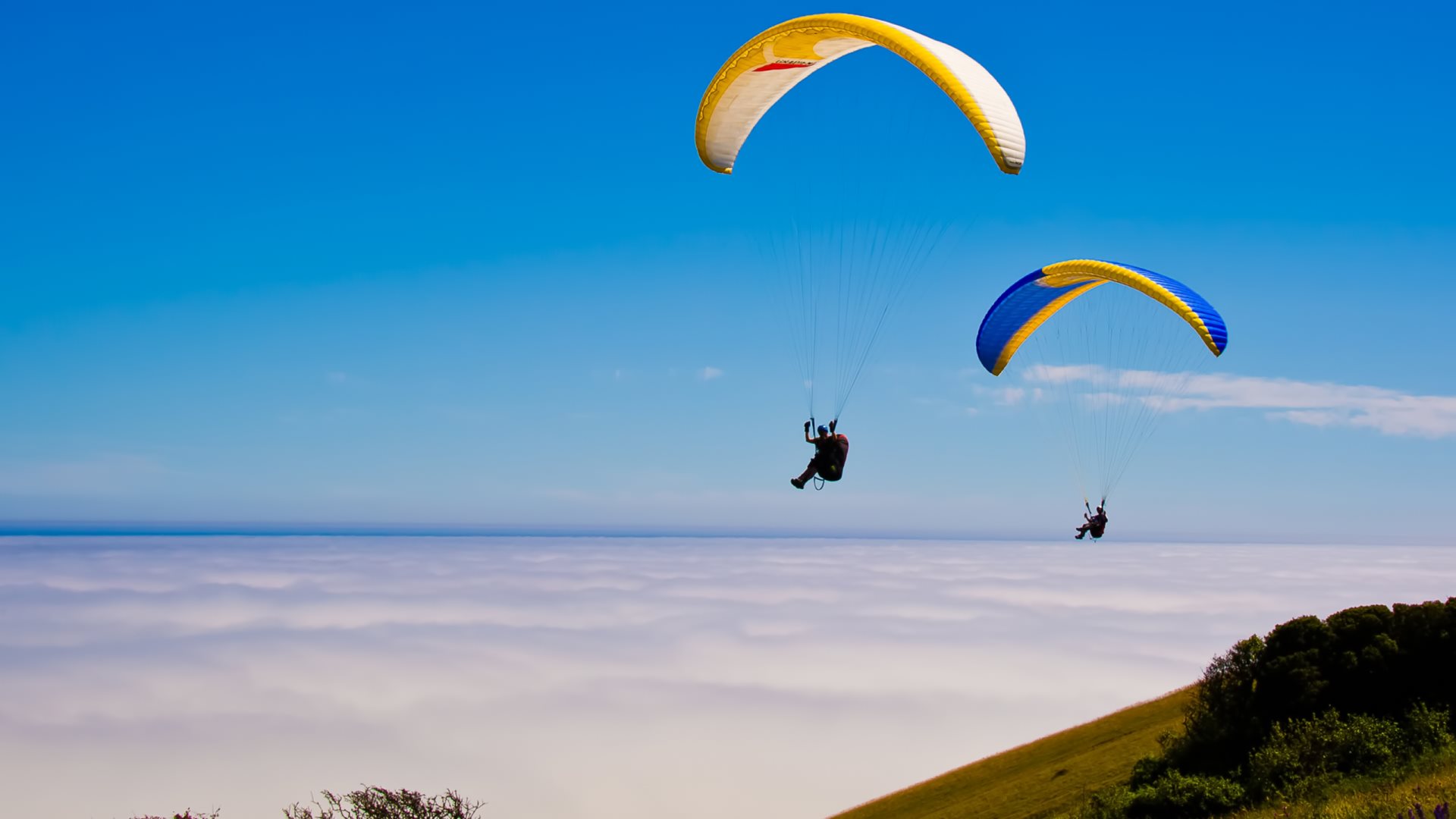 Paragliding in Iran
Paragliding is the recreational and competitive adventure sport of flying paragliders – lightweight, free-flying, foot-launched glider aircraft with no rigid primary structure.
Due to good environmental availabilities in Iran, a lot of people try the adventure
Many Iranian youths dream of paragliding since childhood and yearn to fly above the cityscape.
That was not possible in the past, but at present paragliding training and facilities are available in west and northwest Tehran.
Today, paragliders have become a common sight in the skies of the capital city.
There is a public misconception that only pilots are entitled to paraglide. To promote this sport, circulars were distributed to encourage those interested in paragliding to materialize their dreams.
Currently, websites, newspapers and magazines regularly carry advertisements inviting those who are interested in paragliding.
In fact, paragliding has become a fun sport for youth.
Hamid Sarajan, the head of Iranian Aerosports Association, said people assume that flying from a height is very dangerous, while the flight equipments are standard and safe.
Paragliding in Iran
Paragliding in Iran
Paragliding in Iran
Paragliding in Iran
"Those who are interested in paragliding undergo training and have no fear," he said.
"I have been teaching paragliding for the past 20 years."
Sarajan said people think paragliding belongs to rich people because of the training costs, but if someone loves paragliding, the person will spend money to learn it.
"Those who are fond of paragliding go to Jannatabad District to become acquainted with this sport," he said.
Experts recommend paragliders be at least 15 years old.
Preliminary training sessions are on the ground. Then, an inclined surface is considered for the trainees, before they go to hills with a height of 20 meters. Later, trainees fly along with their instructor for 30 minutes.
A single session of paragliding for 15-30 minutes costs 1.5 million rials (approx. $45).
Those who want to learn paragliding need to spend approximately 12 million rials ($400). It takes 45 days to learn paragliding.
Female instructors are available for girls and women interested in paragliding. Happy flying!