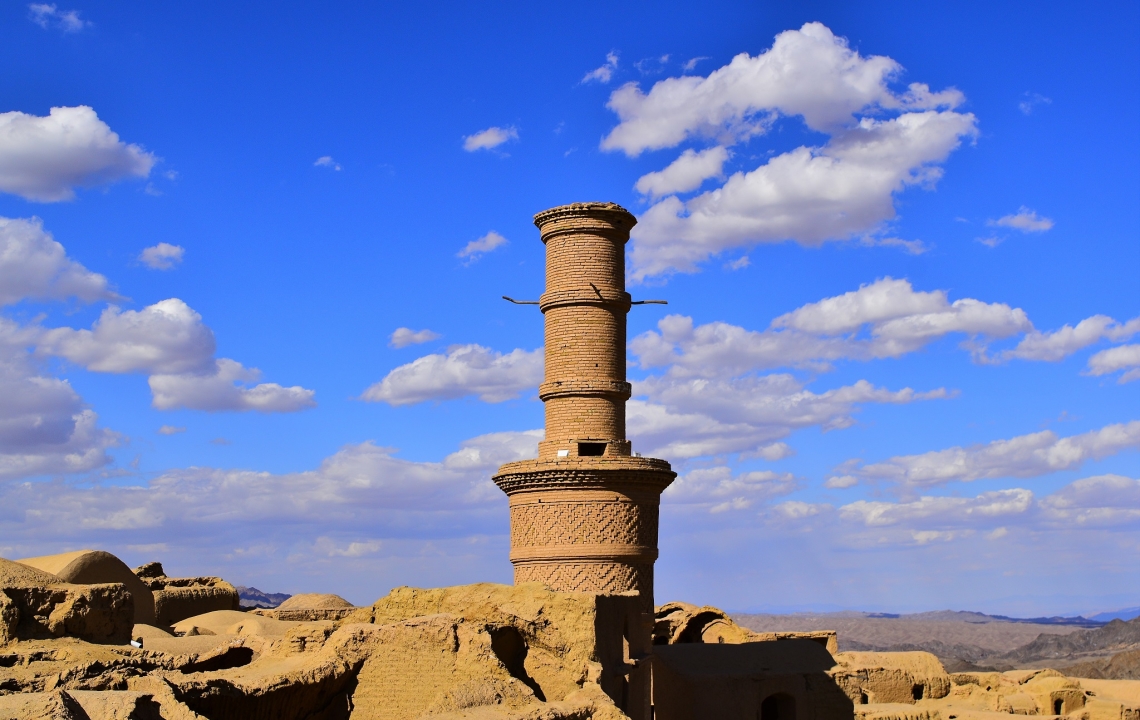 Kharanaq Village
Kharanaq Village :In the middle of the desert, where you think everything ends only in the sand dunes, you encounter a mountainous region that holds a historic village in its hug. An incomparable example of the mud-brick village that attracts many tourists from all over the world with its 4500-year-old history. The Kharanaq in literature means, the birthplace of the sun.
Where two new and old parts are included and each one has its own attractions. In the new section of the village, the flow of life waves and drowns you in the sweetness and simplicity of spending time in the countryside. In the old part, or the fortress of the kharanaq, although the sound of the human foot and the hum of people do not wrap, the history of the village, calls you into one of the great mud-brick structures of Iran.
 The attractions of Kharanaq are more than one or two, and each of one has a lot of value for this region. These sights include: Kharanaq Castle, bath, Caravanserai, bridge, Jameh Mosque, Baba Khadem Shrine and shaking minaret of Kharanaq.
---
Shivar Siavoshan Tour and Travel Agency offers the best full-day tours!! For more information contact us on whatsapp: +989335144240
Follow us on Instagram : click here
---
Kharanaq Menar
The shaking minaret of Kharanaq with its extraordinary architectural design, which moves with force hand, is one of the most spectacular minarets in the world, with no tile visible on it, and its entire mud-brick structure. This minaret was built in Seljuq dynasty.
The Kharanaq Menar has 3 floors and located on the northern side of the mosque of Kharanaq, which is older than the mosque. It has two distinct staircases to go up and down in which the width of the stairs in the lower part is 60 to 70 cm and reaches 40 to 50 cm above it.
It is interesting to note that the movement of this minaret is clearly visible. The Kharanaq Menar, which is the highest building in the area, was used as a lighthouse and a watch tower. This minaret is 15 meters high from the roof of the mosque, which can be watched from different parts of the region.
What is the best time to go?
Due to the dry climate of the region, the best time to have an excursion to the Kharanaq Village is from November to June. But, you can travel to there and enjoy the natural beauty in every month of the year.
Fall & Winter: In cold seasons, a lot of temperature falls in the area, but it is habitable if you have enough warm clothing.
---
Shivar Siavoshan Tour and Travel Agency offers the best full-day tours!! For more information contact us on whatsapp: +989335144240
Follow us on Instagram : click here
---