Karen Hotel
Karen Ramsar beach apartment hotel is located in the most touristic and beautiful beach of Ramsar city, overlooking the beach, traditional tourist village, the closest distance to the sightseeing and entertainment places of Ramsar city, it has 60 meter suites with balconies.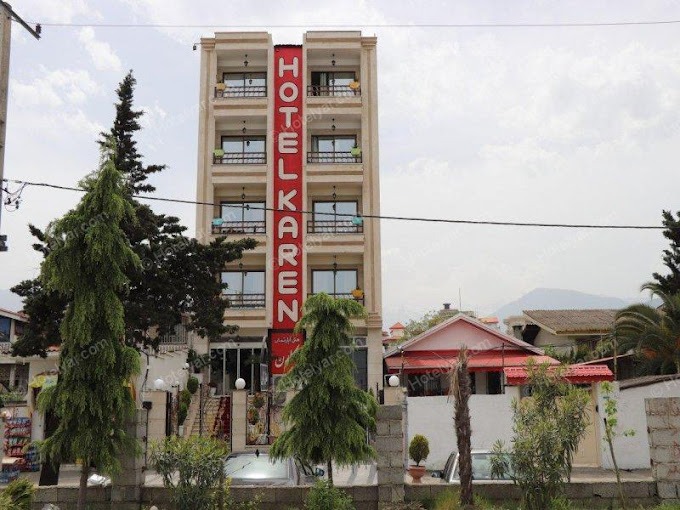 hotel facilities
Television
Suite
Internet
Service room
Parking
Prayer room
lobby
Coffee Shop
Internet in the lobby
Refrigerator
Staff conversation
Proficient in Arabic
fluent in English
Special features of Karen Ramsar Apartment Hotel
Elevator
Internet in the room
The distance between Karen
Hotel In
Ramsar  and the important places of Ramsar city
Distance to Dohezar

road

44 minutes by car

Distance to

Khoshkehedaran Forest Park

53 minutes by car

Distance to

Ansari beach park

39 minutes by car

Distance to

Ramsar cable car

11 minutes by car

Distance to

Ramsar passenger terminal

8 minutes by car
Restaurant and coffee shops of Karen Ramser Apartment Hotel
Karen Apartment Hotel does not have a restaurant and breakfast is served inside the room.
Cost
for more info and booking, you can cantact us via:
Email: tour@shivar.org
Instagram: shivar_tours
Phone/WhatsApp: +982191014574 / +989335144240.
***If you plan to travel in a group and with a large number, depending on the number of people, a 

special discount

 will be considered in your cost, for more information, you can call the listed numbers or send a message on WhatsApp, we will respond to you as soon as possible.***