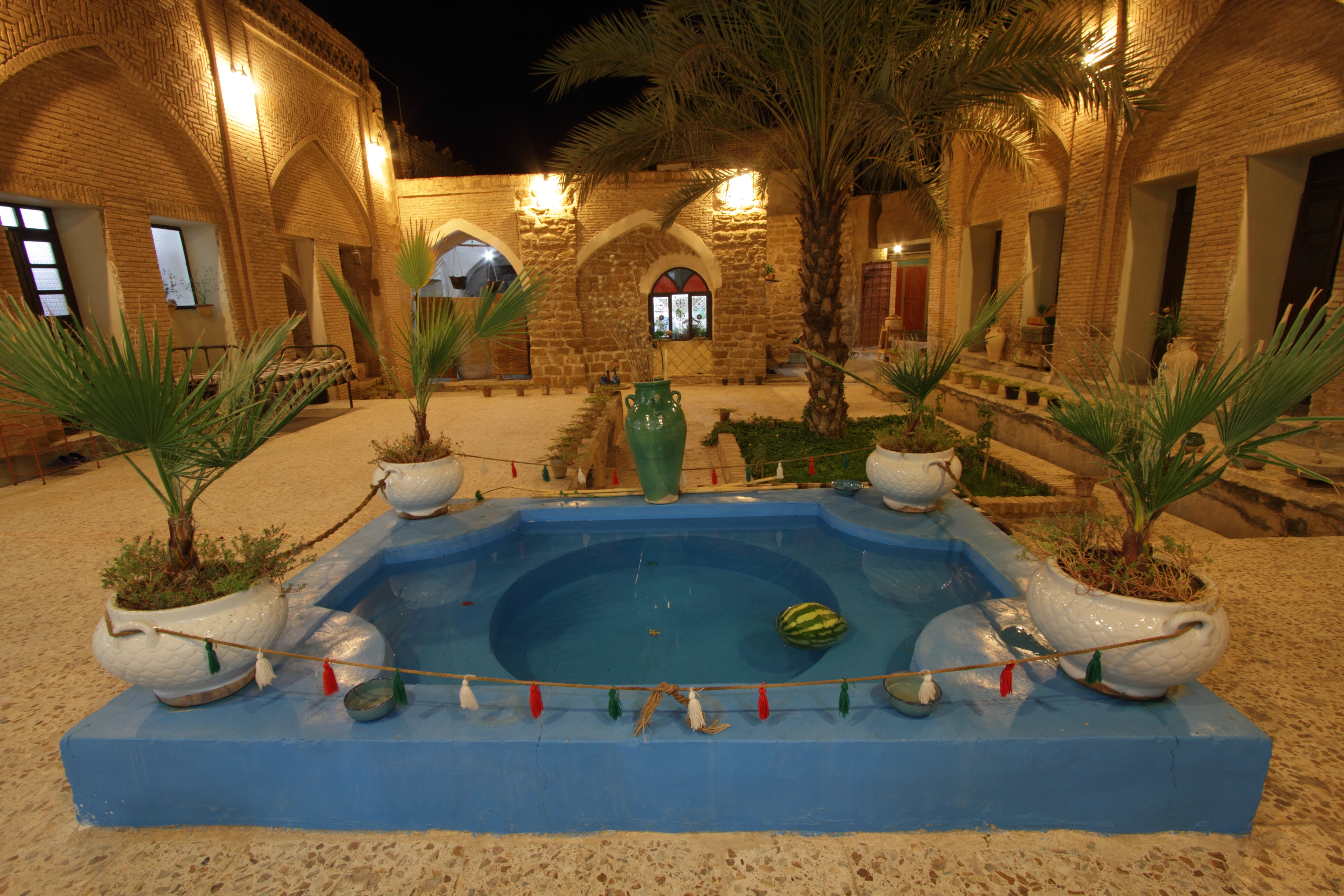 The traditional Sarabi Hotel (Shushtar)
---
The traditional Sarabi Hotel (Shushtar) is a 210 years old building located in the middle of the city (global water museum; local name: Ab-Jahan museum) and represents an extract of Iranian incomparable and unique art; this building, furthermore, is one the historical monuments remained from Qajar era in Shushtar city. Its architecture is a combination of Iranian and Islamic art.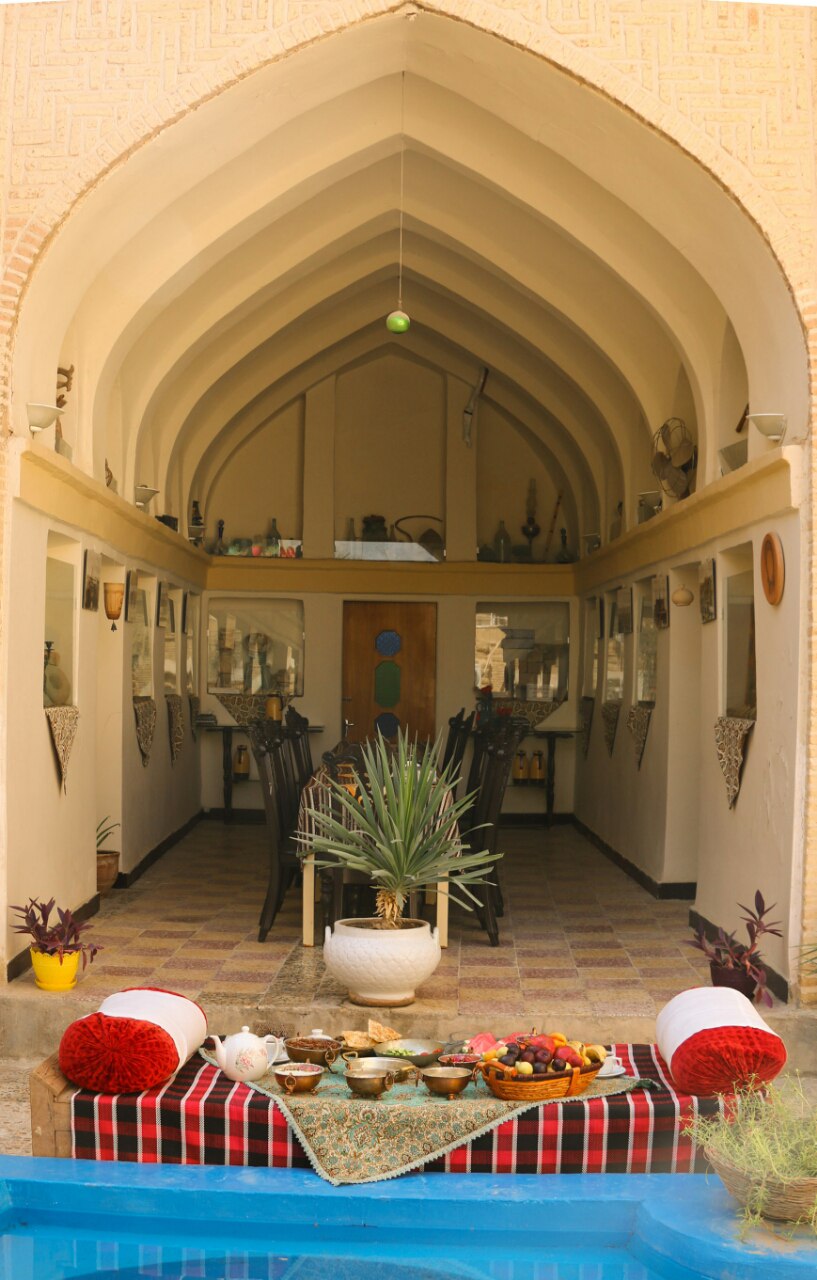 ---
Shivar Siavoshan Tour and Travel Agency Guaranteed lowest price on The traditional Sarabi Hotel!! For more information contact us on whatsapp: +989335144240
Follow us on Instagram : click here
---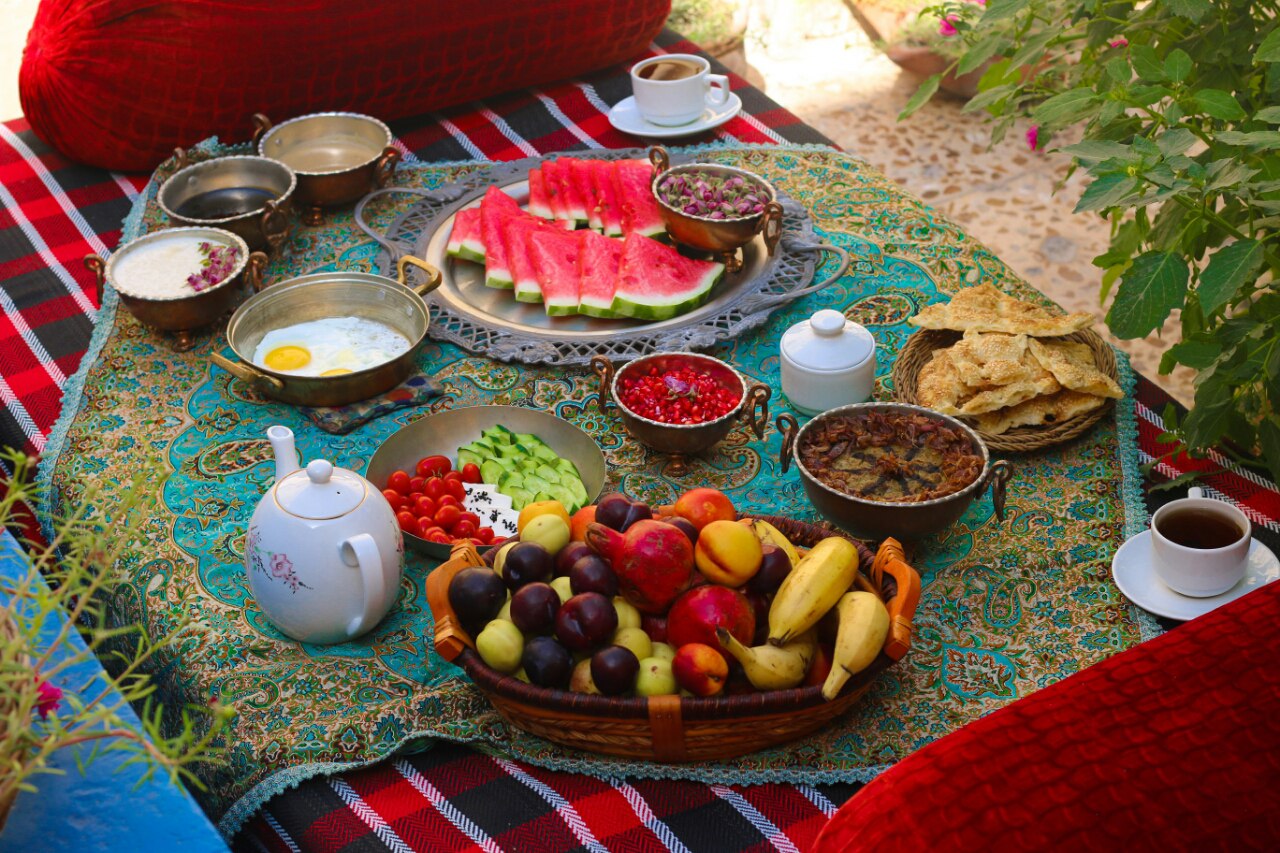 The traditional Sarabi Hotel (Shushtar) has 15 rooms in the 2 floors of the ground floor (9th floor) and the first one (6th floor), which includes single rooms, two beds, three boards and a four-side connecting room (2 rooms in your so-called local You are so). The completion of the ground floor was completed in 1391 and the first floor of 1396. Architectural style of the rooms of both floors is related to the Qajar period. With the difference that the ceilings of the ground floor rooms are arched and tiled, and the ceiling of the upstairs rooms is in the form of a chandelier.

All rooms are equipped with all amenities such as bathroom and WC, amenities including soap, shampoo, toothbrush, toothpicks and towels, high speed internet without interruption, LCD television, refrigerator, safe-wired bed, hairdryer, refrigerator mini bar, Fire alarm system and … The beautiful view of the courtyard and the buggy and the blue pond with fountains and red-golded fish brings a stunning view to the rooms overlooking the courtyard.
---
Shivar Siavoshan Tour and Travel Agency Guaranteed lowest price on The traditional Sarabi Hotel!! For more information contact us on whatsapp: +989335144240
Follow us on Instagram : click here
---