[vc_row][vc_column][vc_column_text]
 Karim Khan Hotel Shiraz

3 Star Hotel
---
Karim Khan Hotel centrally located hotel with its stained-glass windows casting lozenges of light across the foyer in a modern take on an ancient theme is a characterful choice in a city with few outstanding hotels. The rooms don't quite live up to the promise of the lobby and are made dark by the same stained-glass motifs – but this is a minor criticism. Breakfast is served in its sister hotel a few paces along the road
Karim Khan rooms:

You will experience a nice travel in the Karimkhan hotel with a traditional and simultaneously very luxury and modern stays. The traditional karimkhan hotel has 51 various rooms that is affected by Iranian architecture that makes you feel relaxed and have a comfortable stay. Single, double rooms and suites of hotels are so perfect for your long-term stay in beautiful city of Shiraz.
The room interior services :

refrigerator,Television (Tv set), Telephone, rooms' heating and cooling system,The central system of antenna, wifi, safety-deposit box, electronic card system of doors, minibar, bathroom and Extra services.
Karim Khan Tea House:

The traditional tea house of karimkhan hotel is a place with an Iranian design that will host you with traditional tea, herbal tea, ice cream and faloodeh (or paloode : an Iranian cold dessert) and make your stay more enjoyable. Also you will enjoy  traditional music and use wi-fi
Karim Khan Zand Hotel Shiraz Address: IRAN,Fars Province, Shiraz, رودکی
Karim Khan Zand Hotel Phone:
071 3223 5001
Karim khan website: plz Click here
Karim Khan Hotel Photos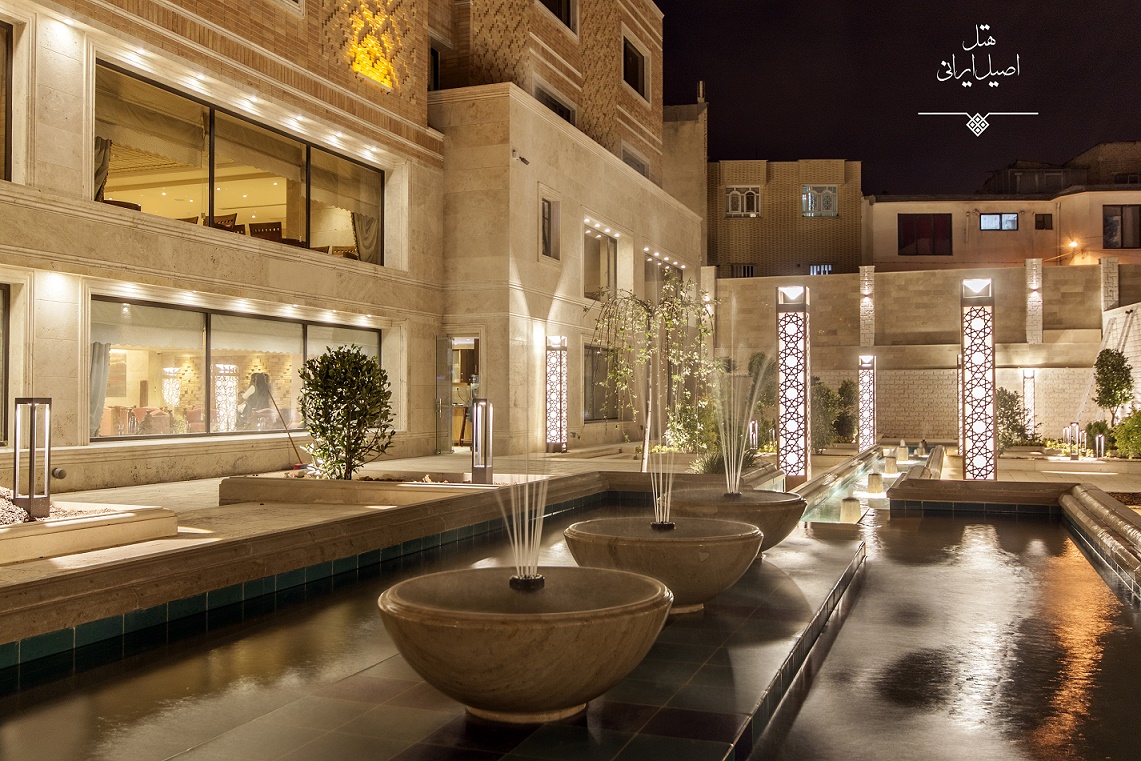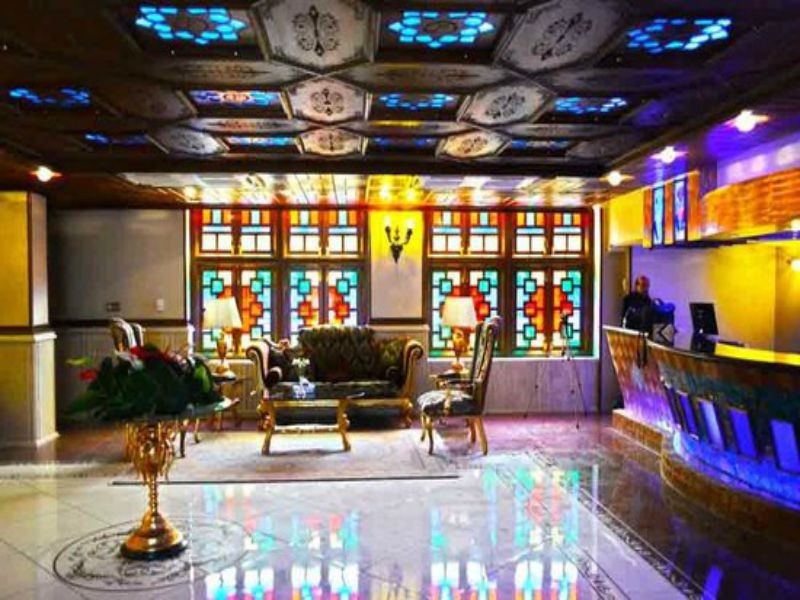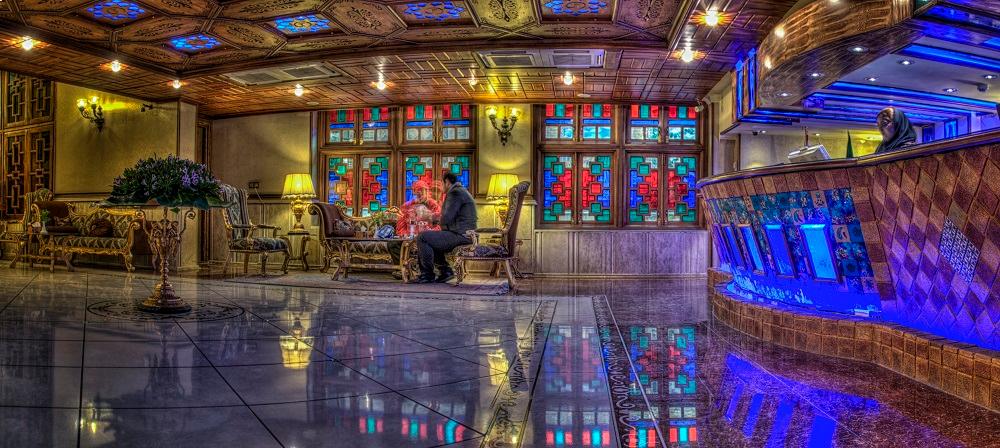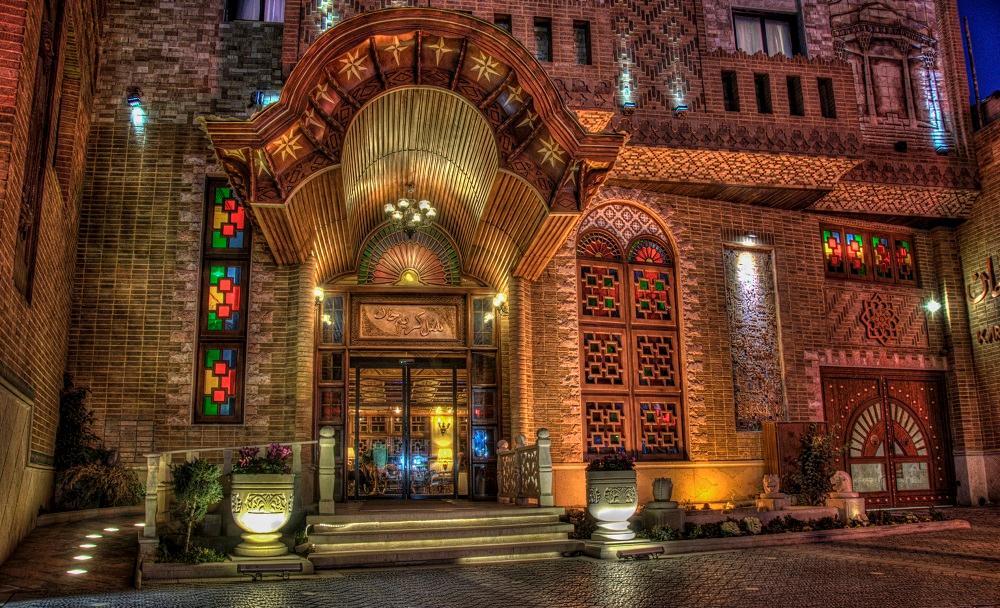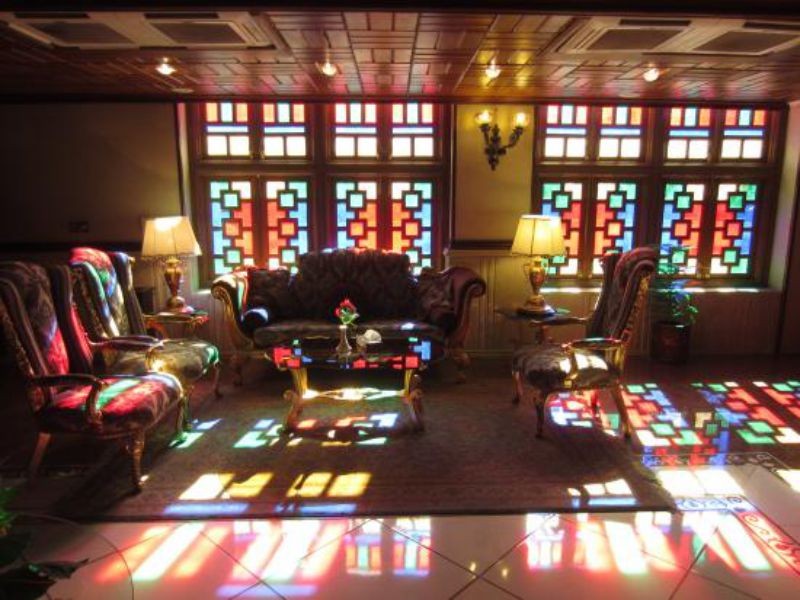 [/vc_column_text][/vc_column][/vc_row][vc_row][vc_column][vc_gmaps link="#E-8_JTNDaWZyYW1lJTIwc3JjJTNEJTIyaHR0cHMlM0ElMkYlMkZ3d3cuZ29vZ2xlLmNvbSUyRm1hcHMlMkZlbWJlZCUzRnBiJTNEJTIxMW0xNCUyMTFtOCUyMTFtMyUyMTFkMTM4NzMuNDc1MTc5MjkyNjM2JTIxMmQ1Mi41NDEyMDUlMjEzZDI5LjYyMjAzMDIlMjEzbTIlMjExaTEwMjQlMjEyaTc2OCUyMTRmMTMuMSUyMTNtMyUyMTFtMiUyMTFzMHgwJTI1M0EweGJiZGQzYjZhYmQwZGNjNzklMjEyc0thcmlta2hhbiUyQkhvdGVsJTIxNWUwJTIxM20yJTIxMXNlbiUyMTJzaXIlMjE0djE0OTYyNTc1NTA3NjMlMjIlMjB3aWR0aCUzRCUyMjYwMCUyMiUyMGhlaWdodCUzRCUyMjQ1MCUyMiUyMGZyYW1lYm9yZGVyJTNEJTIyMCUyMiUyMHN0eWxlJTNEJTIyYm9yZGVyJTNBMCUyMiUyMGFsbG93ZnVsbHNjcmVlbiUzRSUzQyUyRmlmcmFtZSUzRQ==" title="Kharim Khan Hotel Location: "][/vc_column][/vc_row]