Grand Hotel Shiraz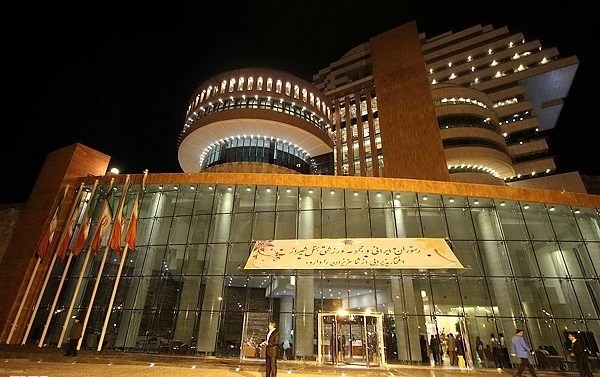 Grand Hotel Shiraz
Grand Hotel Shiraz

 
---
Shiraz Grand Hotel is a brand new luxury  and one of the best 5-star hotel in the Shiraz. This 5-star luxe hotel is located near tourists attractions such as Gate Of Quran, Gaz Square, Hafezyie, Jahan Nama Garden, Khajoo Temple and Gate Of Shiraz. Shiraz Grand is one of the biggest hotel in IRAN and very well facilitated. Rooms are very big and comfortable. All kind of shops are around. you can have very good time in this place as people in Shiraz are very kind and friendly.
1- For reservations of Shriaz Grand  Hotel click here
2- For Shiraz Sightseeing Tours click here  
3- For more information about other hotels in Shiraz click here
4- Trip Advisor link for Shiraz Grand Hotel click here
Grand Hotel Shiraz Location:
Location

Management

Facility

Cleanness

Value For Money
Tags 5 star hotel shirazbest hotel in Shirazcheap travel to shirazcheap travelingfive star hotel in ShirazGrand Hotel 5 starGrand hotel ShirazHistorical place in ShirazIran booking hotelson line hotel bookingon line reservations Hotel ShirazShiraz Best HotelShiraz Grand HotelShiraz HistoryShiraz Hotel GrandShiraz low priceShiraz low price TravelShiraz perfect hotelShiraz perspolisShiraz tour packagesShiraz tour servicesShiraz Travel agencyshiraz trip tipsShiraz TripsShivar ShirazTeaveling to ShirazTravel agency Shiraz
You may also like...