Khatamkari
Khatamkari is one of the Persian arts of marquetry wherein the surface of wooden or metallic articles is decorated with pieces of wood, bone and metal cut in a variety of shapes and designs.Materials used in this craft can be gold, silver, brass, aluminum and twisted wire. Various types of inlaid articles and their quality are known by the size and geometrical designs. Smaller pieces result in a higher value of the artwork.
This craft consists in the production of incrustation patterns (generally star-shaped), with thin sticks of wood (ebony, teak, ziziphus, orange, rose), brass (for golden parts), camel bones (white parts). Ivory, gold or silver can also be used for collection objects. These sticks are assembled in triangular beams, assembled and glued in a strict order to create a geometrical motif such as a six-branch star included in a hexagon.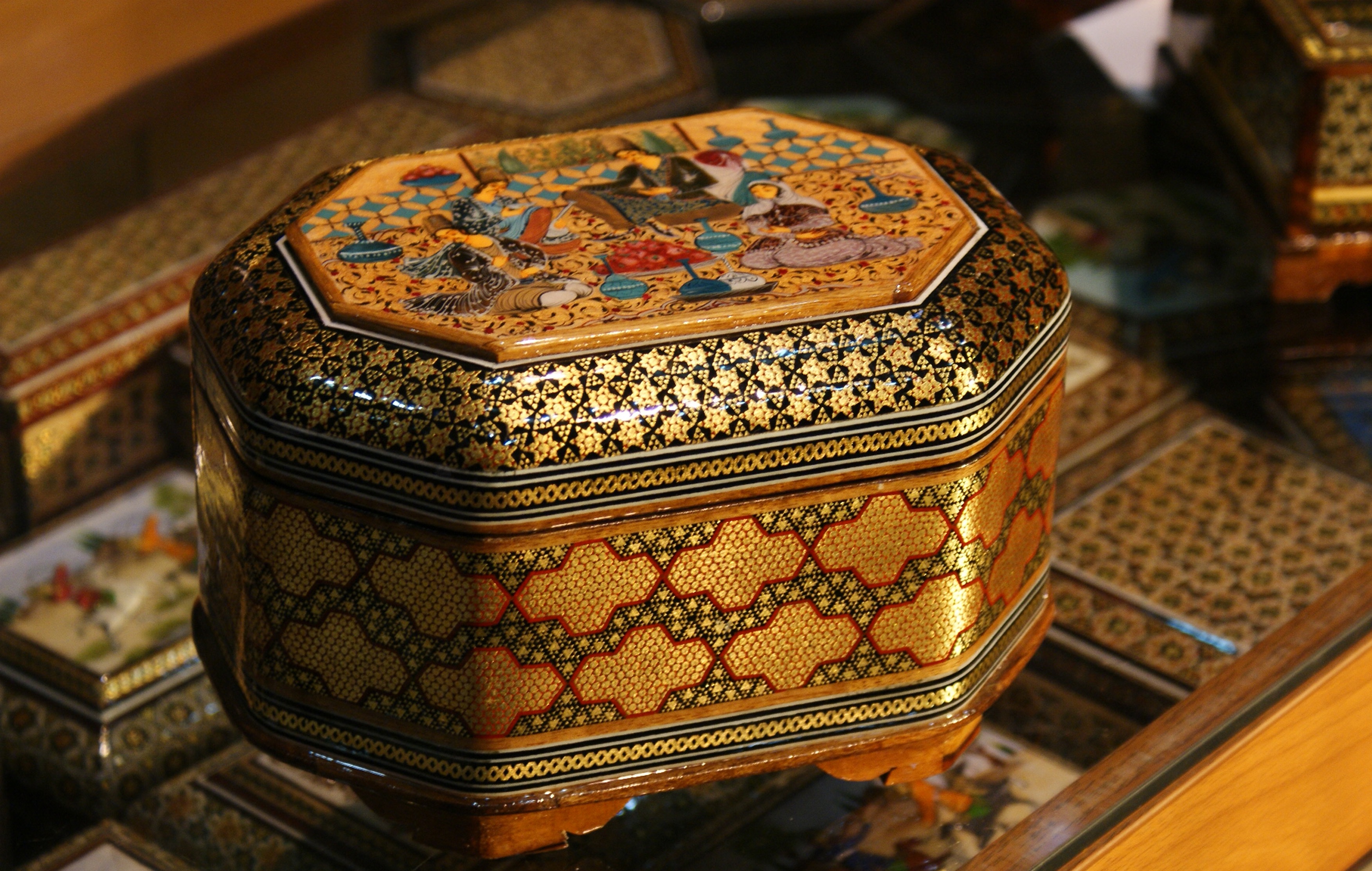 At times, cylinders are cut into shorter cylinders and then compressed and dried between two wooden plates, before being sliced for the last time, in 1 mm wide tranches. These sections are ready to be plated and glued on the object to be decorated, before lacquer finishing.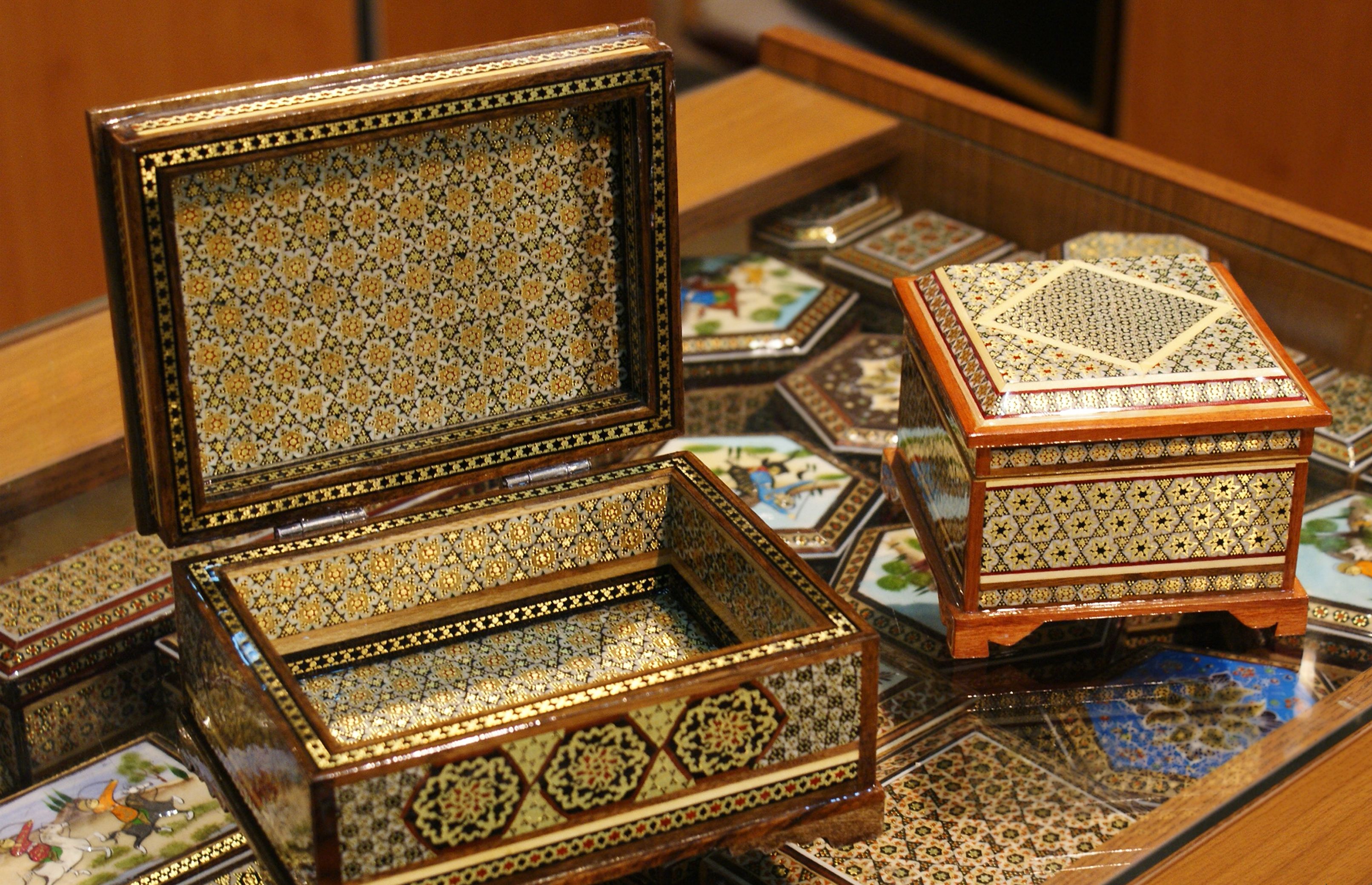 The tranche can also be softened through heating in order to wrap around objects. Many objects can be decorated in this fashion, including jewelry boxes, chessboards, pipes, desks, frames or musical instruments.
---
Shivar Siavoshan Tour and Travel Agency can help you with buying these priceless beauties!! For more information contact us on whatsapp: +989335144240
Follow us on Instagram : click here
---
Design and Usage
Marquetry designing is highly elaborate. In each cubic centimeter of space, up to approximately 250 pieces of metal, bone, ivory and wood are laid side by side. This art, to some extent, has existed in Iran from long ago.Inlaid articles in the Safavid era took on a special significance, as artists used this art on doors, windows, mirror frames, Qur'an boxes, pen and penholders, lanterns and tombs.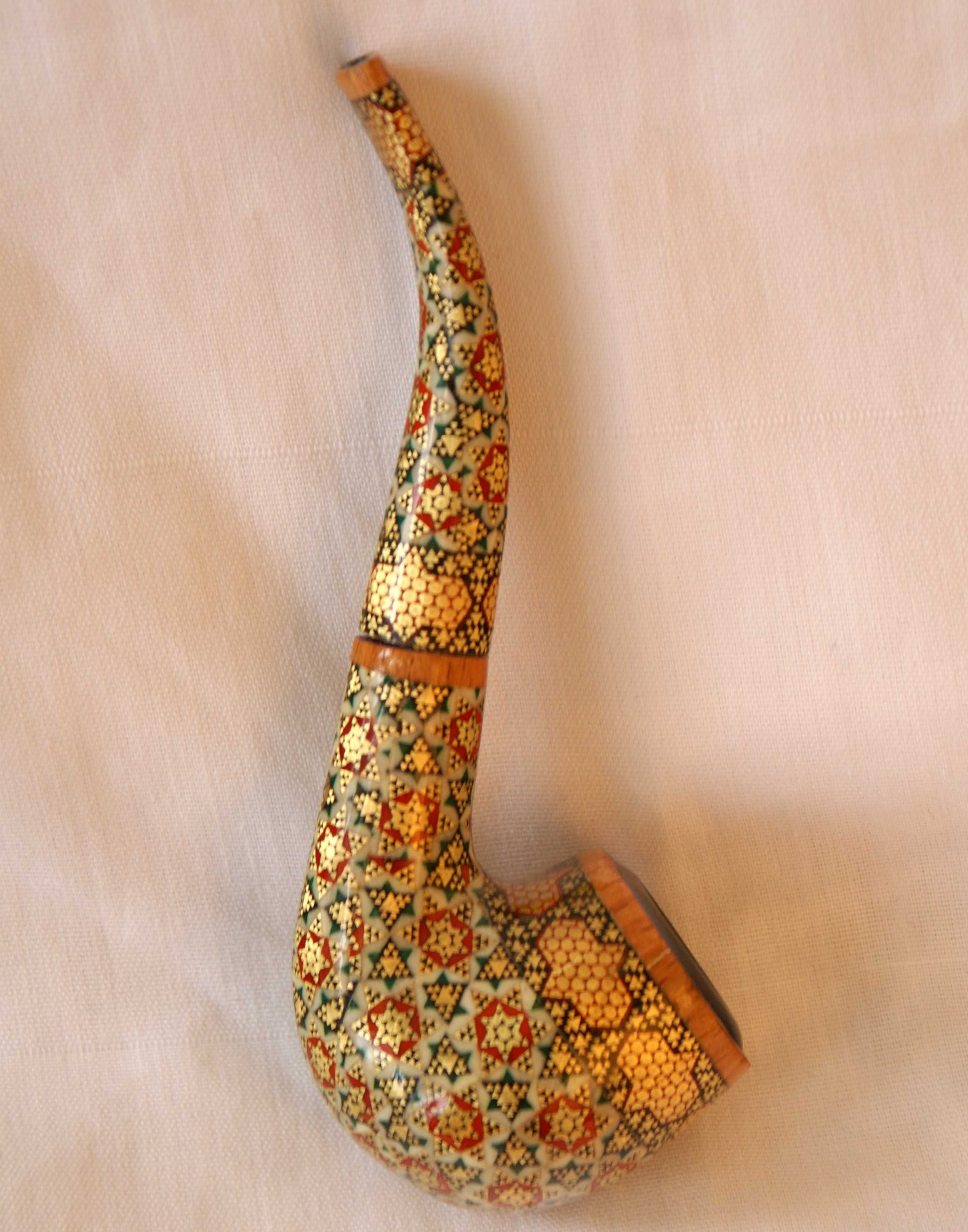 The ornamentation of the doors of holy places predominantly consists of inlaid motifs. These specimens can be observed in the cities of Mahshad, Qom, Shiraz and Rey. In the Safavid era, the art of marquetry flourished in the southern cities of Iran, especially in Isfahan, Shiraz and Kerman.
---
Shivar Siavoshan Tour and Travel Agency can help you with buying these priceless beauties!! For more information contact us on whatsapp: +989335144240
Follow us on Instagram : click here
---