Daryasar Tour Package
---
Daryasar Tour Package is an amazing opportunity for you to explore this beautiful plain in North of Iran. It is located in southern part of Tonekabon in Do-Hezar area. The plain, located at an altitude of more than 2000 meters above sea level, is enclosed between 4 mountains. From the southwest of Mount Alamut, the tallest mountain that surrounds this plain. In fact, it is a borderland plain that connects the green and forest cover of northern Iran to snow cover and Glacial Mount Alamut.
---
Shivar Siavoshan Tour and Travel Agency Guaranteed lowest price !! For more information contact us on whatsapp: +989335144240
Follow us on Instagram : click here
---
---
Daryasar plain area is full of yellow flowers in spring.
Striking green grass and staring at the eyes of any viewer. The most interesting features of this plain is that there are dozens of springs on ground. Water flows out of the grass so that in spring when water is too high you can hardly find a dry area in plain. Also a river flowing in the middle of this plain that stems from the heights of Sialan and adds to astonishing beauty of the plain.
Geographical location of Daryasar Plain area
Every year, in mid-May and simultaneously with the millions of beautiful yellow flowers, there are many mountain summits with presence of mountaineering groups from all over Iran. Hence, this unique region is called "Paradise of Iran". Due to the geographical location of Daryasar Plain area in different seasons, there are unique scenery to watch. In spring, boiling springs that flow from bottom of plain. Green grass that covers plain and yellow flowers that are about 20-30 cm in size. Mountains covered with forests Massive and Sialan Peak with large glaciers on the other side seen at a glance. In autumn, one of the most exciting scenes forms. Millions of leaves that separate from trees suspended and fallen in space and cover  ground with their various colors.
Daryasar plain at night is meteorite
Another strange scene that exist in Daryasar plain at night is meteorite that has a lot of light. If the weather is good (at night, the weather is usually not cloudy, but the weather is very cold), you can go out and enjoy the sky for a long time. Sialan Mountain, with an altitude of 4185 meters in western Alborz Mountains. It is on the border between Alamut Valley and Do-hezar valley (2000). North of this peak is Daryasar Plain, Do-Hezar forests and Tonekabon (Shahsavar) located in south of Alamut area. From west to the Sialan's hill, the Khashchal and Kondigan peaks and from east to Taleghan.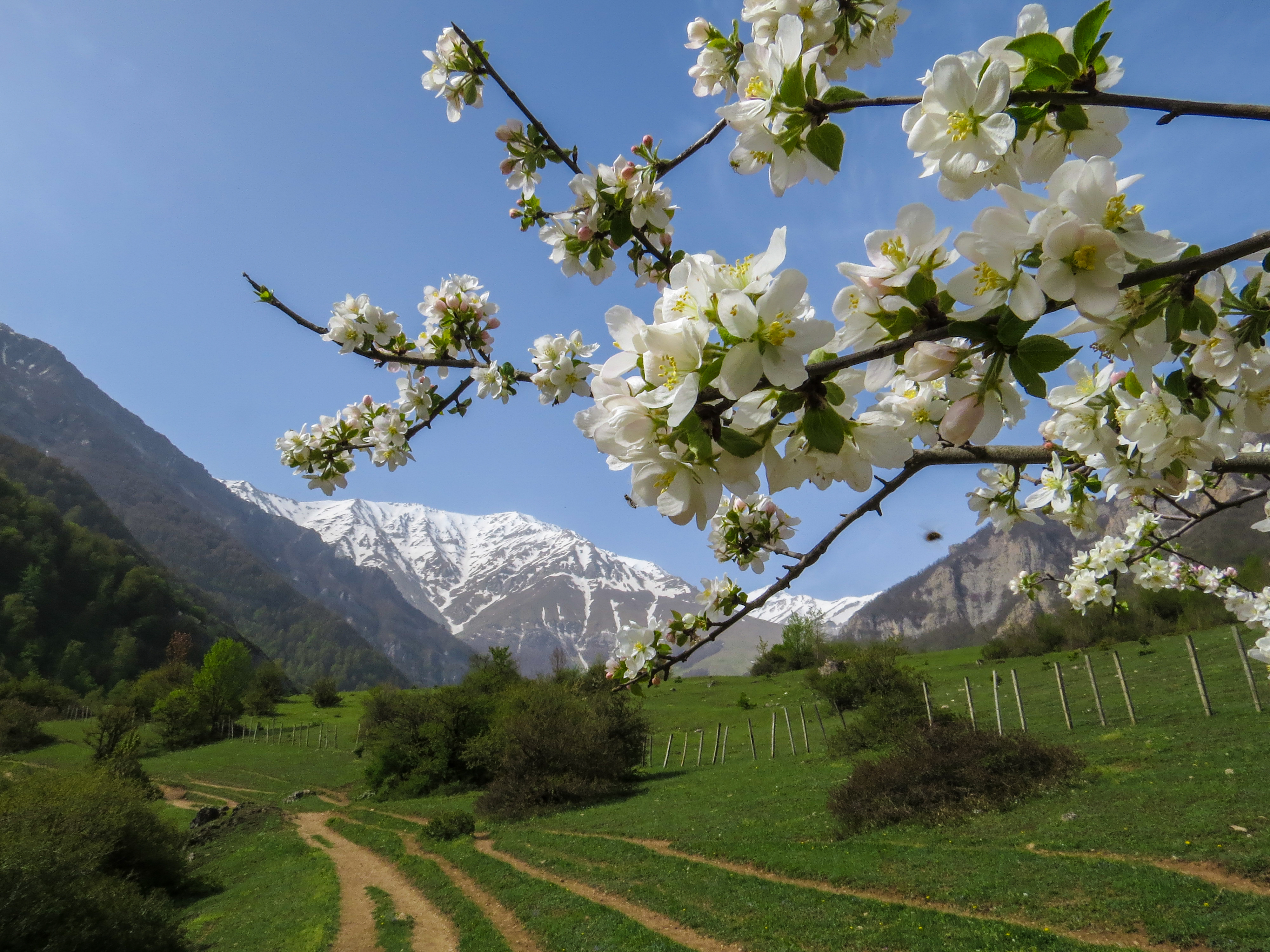 Access road to Daryasar Plain of Tonekabon:
After reaching to Tonekabon in west of Mazandaran province. Follow path of Do-Hezar to reach a 2-way called "Do-Rahi Emamzadeh Qassem". On left side of road, the path leads to the valley, the end of which reaches the village of "Asal Mahaleh". Then you should take about one and a half hour to get to plain, after passing through the hills and springs.
Height of the Daryasar plain is about 2000 meters above sea level. It is therefore very cold in winter (due to mountainous nature of the area) Very good in spring, very hot in summer and cold in the evenings. Autumn is almost always rainy. Daryasar Plain which considers as one of the most beautiful regions of Iran, has glaciers, abundant springs, tall mountains and most importantly yellow flowers of chamomile, which doubled beauty of area.
---
Shivar Siavoshan Tour and Travel Agency Guaranteed lowest price !! For more information contact us on whatsapp: +989335144240
Follow us on Instagram : click here
---